9 May, 2019On 1 May, International Workers' Day, authorities in Fiji arrested the head of the Fiji Trades Union Congress (FTUC) and a number of union members to stop a protest planned to coincide with an international summit.
Felix Anthony, national secretary of the FTUC, was arrested, along with 29 members of National Union of Workers (NUW) and a union staff member. Felix is also president of the ITUC Asia Pacific. He was arrested at a tripartite meeting, in front of representatives of government, employers and ILO officials. The arrests came ahead of the annual meeting of the Asian Development Bank, which Fiji hosted from 1 to 5 May.
Unions had planned a series of nationwide demonstrations and events to coincide with the summit. There are a number of issues, including the minimum wage, labour law reforms, and the right to strike, as well as a major dispute at the Water Authority of Fiji which has seen hundreds of workers laid off amidst a rise in temporary work. Felix was scheduled to appear at a tribunal appearance hearing on the Water Authority case behalf of the NUW.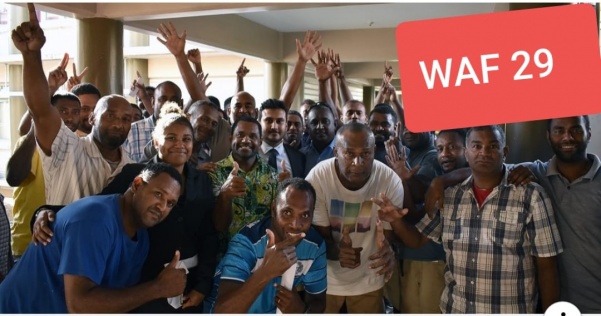 Felix was released without charge after 48 hours, but the repression of unions is ongoing. The arrested workers were released on bail after surrendering their passports and being charged with unlawful assembly. The Fijian authorities raided the office of the FTUC, seizing computers and files, and unmarked cars have maintained a presence outside the office in an attempt to intimidate. Executive committee members of other FTUC affiliates have been instructed by the police to attend interviews.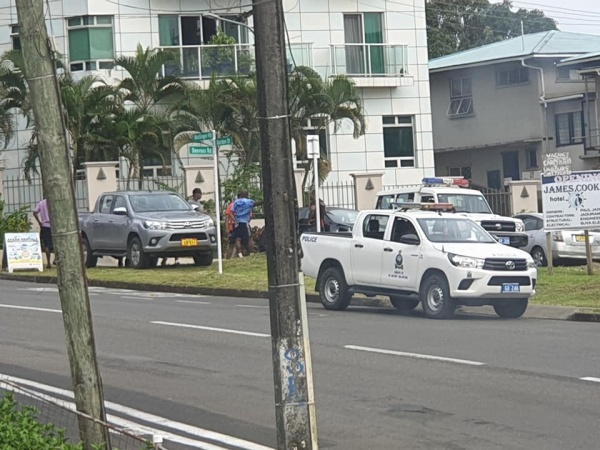 After Felix's arrest, the international trade union movement and the ILO took immediate action demanding the release of all the trade unionists and an end to repression. In a letter to the Prime Minister of Fiji, IndustriALL Global Union general secretary Valter Sanches wrote,
"Freedom of Association is one of the primary safeguards of peace and social justice. Workers have the right to express their views and defend their interest, including through peaceful demonstration, in an atmosphere free of fear, coercion, repression and violence. The arrest and detention, even if only briefly, of trade union leaders or union members for trade union activities is contrary to the principle of freedom of association."