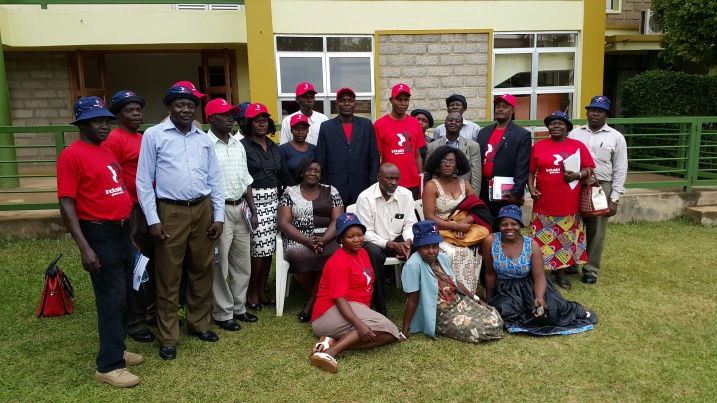 IndustriALL affiliates meet in Kampala, Uganda, to look at ways of increasing the country's dire minimum wage.


IndustriALL affiliates ready to tackle minimum wage in Uganda
31.08.2016
The last time the Ugandan government revised the minimum wage was in 1984. Since then attempts to increase or table the revision of the minimum wage from US$1.75 per month (UGX6000) have remained fruitless.
During an IndustriALL Global Union workshop in Kampala on 25 and 26 August, supported by the FES, 25 workers, including 9 women, from affiliate unions in the mining and metal, textile, chemical and engineering sectors came together to determine how to engage the government on the revision of the minimum wage. Participants also looked at ways trade unions can contribute to establishing a minimum wage that is decent and will improve workers' lives in Uganda.
Yoweri Museveni, who has been President of Uganda for the past thirty years, has recently softened his position on the minimum wage, so together unions at the workshop decided to be proactive and take a common approach in setting an agenda for discussions around the minimum wage, as well as other potent labour issues.
Workers were taken through the pros and cons of a minimum wage versus industry bargaining where workers are set to benefit more. The latter would however necessitate strong national unions in the various sectors, which is currently not the case. Uganda has seen a fragmentation of unions over the years in all sectors, weakening union's bargaining power.
Affiliated unions at the workshop agreed to:
Meet for common action on the living wage
Engage with parliamentarians elected by workers - there are currently five such MPs in the Ugandan parliament
Support the position paper on the minimum wage to include living wage
Campaign for official recognition of unions by employers in the workplace
Reform unions' organizing approach