8 July, 2019IndustriALL's Myanmar affiliates are committed to continue the fight for a living wage through building union power and industry wide collective bargaining, and called on global brands and retailers to support the ACT initiative.
The call was made at a living wage strategy meeting in Yangon on 2-3 July. The unions said that working families could not make ends meet with the new minimum wage of 4,800 Kyat (US $3.60) announced by the government in March 2018.
The trade union leaders welcomed the commitments of the nineteen global brands, including H&M, Zara and Calvin Klein, who have agreed to work with IndustriALL and national trade unions to improve wages for garment workers.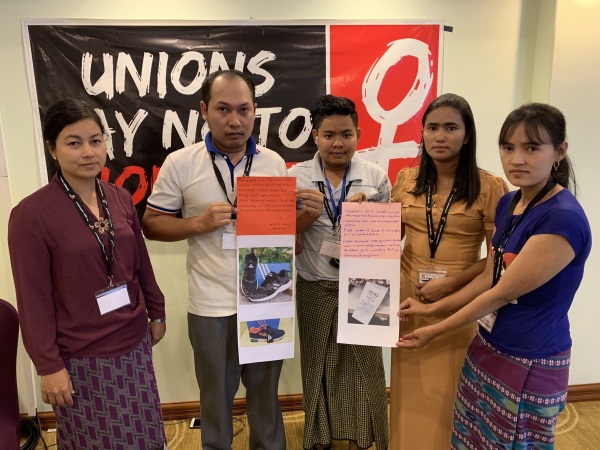 They acknowledged the need to change how business is done in the global garment supply chain, and called on major global brands and retailers to join ACT so that workers can be paid a living wage. The global sports brand Adidas was identified by several trade union leaders as a key brand that needs to join this global effort.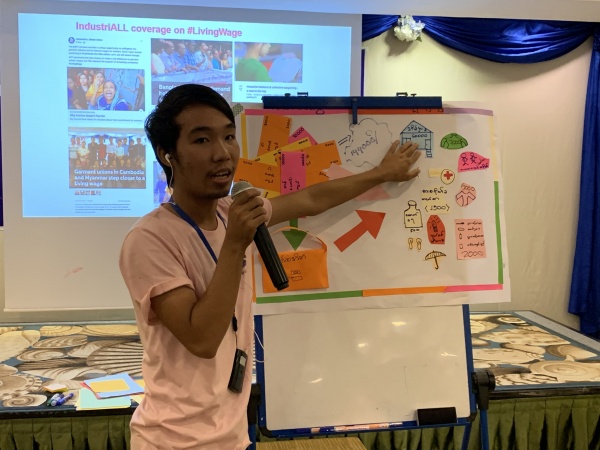 Explaining living costs, members of the Industrial Workers Federation of Myanmar (IWFM) said that accommodation, food, transportation, education, clothes and utilities were costly, and any notion of building savings was an unattainable dream.
"I need at least 8,600 Kyat a day for the survival of my family. My parents are old and I am the only bread winner in the family. I have no idea how to find more money for my family and I worry about tomorrow.  I want a living wage to secure our lives in the future,"
said one trade union president.
Key obstacles to achieving a living wage in Myanmar include the reluctance of employers to share profits, and the role of brands in setting prices. Unions cited the government's failure to protect workers' right when employers violate the minimum wage.
IndustriALL's garment and textile industry director, Christina Hajagos-Clausen, said:
"Reforming the purchasing practices of the global brands and retailers that have the greatest negative impact on wages and working conditions is a major step forward in achieving a living wage. I look forward to working with the IWFM to establish industry-wide collective bargaining."
She added that other major global brands and retailers now need to make the same commitments as ACT brands to ensure that their purchasing practices facilitate the payment of a living wage.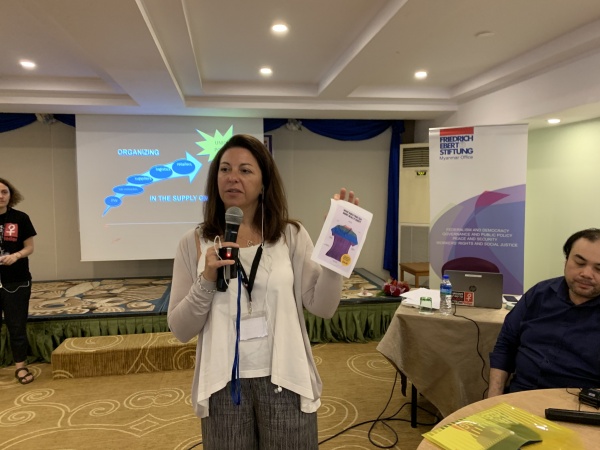 The IWFM leaders developed a comprehensive campaign plan that includes calling on non-signatory brands to join ACT, and a communication plan to educate national stakeholders on the importance of raising wages in the sector for workers.