18 March, 2021434 outsourced paper workers at PT Tanjung Enim Lestari Pulp & Paper (PTTEL) are striking in protest of poverty wages.
The workers are affiliated to Indonesia Federation of Pulp and Paper Workers Union (FSP2KI) through two local unions, PTTEL security union (SPS) and PTTEL care and service union (SP3). The unions have been negotiating a new collective agreement with management since early February. The company has offered only 500 IDR (US$ 0.03), equivalent of a 0.2 percent wage increase.
The unions rejected the offer, declared a deadlock and announced a three-day strike beginning 15 March. However, FSP2KI says that if PTTEL still refuses to accept their demands, the strike can be extended to seven days.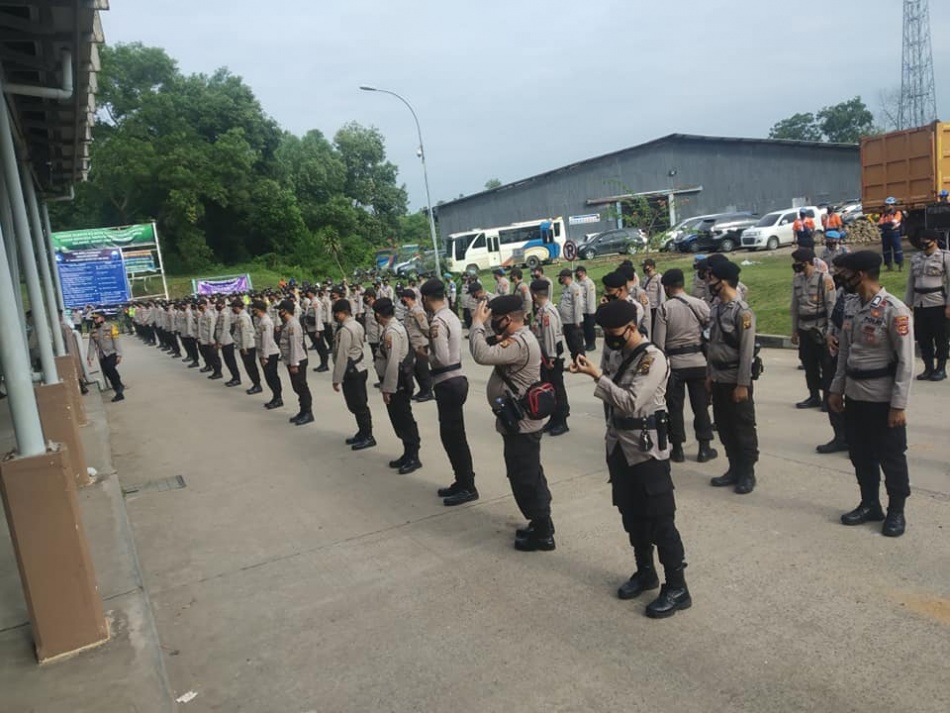 FSP2KI general secretary M. Fatkuroji says:
"There has been no wage increase for nearly two years, and we are also fighting for a couple of other benefits such as food and attendance allowance for workers. The wage increase must be based on inflation and performance appraisals, the workers are entitled to a decent living wage."
FSP2KI and PTTEL has been at loggerheads over employment of outsourced workers by its subcontractors since June last year. The previous subcontractor PT Kaliguma Transindo discontinued contracts of 38 workers. FSP2KI demanded the outsourcing company PT Kamigumi Indonesia to re-employ all the workers.
As a result, the union staged a picket in front of the company for more than six months. On one occasion, the unionists and supporters were violently dispersed by the police. IndustriALL has condemned the violence and initiated a global campaign against the company.
IndustriALL Global Union regional secretary for South East Asia, Annie Adviento, says:
"IndustriALL stands in solidarity with the striking FSP2KI members. We call on the company to negotiate in good faith and accept the reasonable demands of the workers."
Please send a solidarity message to the striking workers through the FSP2KI president Hamdani Almedani and general secretary Fatkuroji
PTTEL is wholly-owned by Japanese multinational Marubeni Group. The company employs 830 permanent workers, in addition to 734 contract workers. PTTEL produces pulp products and exports to Japan and Europe.