Links to all of our publications can be found here
Organizational policy documents
| | | |
| --- | --- | --- |
| Charter of Solidarity | Anti-Corruption Policy | Sexual harassment policy |
| | | |
| IndustriALL Global Union's Charter of Solidarity in Confronting Corporate Violations of Fundamental Rights  | IndustriALL is against all forms of corruption. At IndustriALL, we aspire not only to be compliant with regulations on finance, but also to act in a socially responsible manner. | IndustriALL Global Union Policy on Sexual Harassment in Meetings and Activities |
|   |   |   |
Global Worker - IndustriALL's bi-annual magazine
Health and safety
negotiating the return to work
COVID-19 - Advice for workers and employers 
Right to refuse or shut down unsafe work
Sector documents
Automobile - Sub-Saharan Africa
China's new energy vehicle battery industry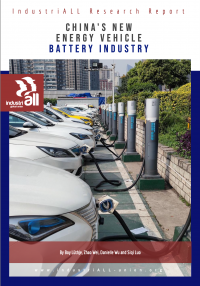 Mobility
The future of mobility: winners and 
Losers and new options in the public space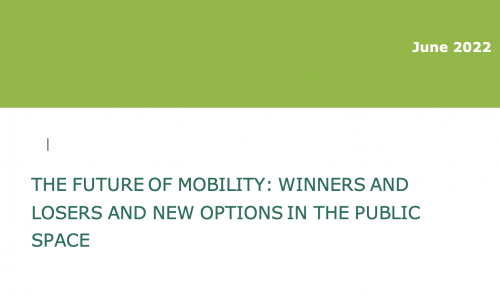 English

Energy
Energy transition perspectives and trends: patterns, scenarios and impacts
ENG
ESP
FRA
Base Metals
White collar workers
Institutional regulation and collective bargaining on telework
Thematic publications
Trade and Industrial Policy
Precarious work
Stop preacrious work campaigning materials:
All #StopPrecariouswork campaigning materials to dowload can be found here
Sustainability
Towards sustainable industrial policy (discussion paper update 2014)
ENG
FRA
ESP
DEU
JAP
Towards sustainable industrial policy (discussion paper 2013)
 
ENG
FRA
SPA
DEU
JAP
 
Industry 4.0
Action Plan - World Conference on Industry 4.0 2018
ENG
ITA
DEU
JAP
Just Transition
Global Framework Agreements
Trade union guide to the labour standards of the multilateral development banks
The binding labour standards (called safeguards) are the result of trade union action and provide an opportunity for leverage in trade union campaigns, and a method to hold international financial institutions, governments and corporations accountable. Publish by ITUC Washington DC office.
Campaign publications
Ratify ILO C176 on Safety and Health in Mines
Posters
Rio Tinto
Rio Tinto the way it really works
FRA
ENG
Glencore
IndustriALL Global Union has released a pre-AGM investor briefing to warn investors of sustainaility risks at Glencore.
| | |
| --- | --- |
| Investor briefing | Flyer AGM |
| | |
Women
Closing the gender pay gap
Domestic violence: the role of unions EXPLAINED!
| | | | |
| --- | --- | --- | --- |
| | | | |
| | | | |
| | | | |
| | | | |
| ENGLISH | FRANÇAIS | ESPAÑOL | Русский |
ILO Convention 190 campaign material
Here is the full train the trainers toolkit:
| | | |
| --- | --- | --- |
| Leaflet "Let's campaign" | PDFs | PDFs |
| | | |
| | |
| --- | --- |
| C190 poster | Languages pdf |
| | |
"Take the pledge" materials
| | |
| --- | --- |
| Pledge poster | Languages pdf |
| | |