9 April, 2021The Arthur Svensson international prize for trade union rights has been awarded to the independent trade union movement in Belarus. They get it for their fearless struggle for democracy and union rights in Europe's last dictatorship.
This year's winner of the Arthur Svensson international prize for trade union rights is the Belarusian Congress of Democratic Trade Unions (BKDP) and its affiliated unions, including three IndustriALL affiliates; Belarusian Independent Trade Union (BITU), Free Metal Workers' Union (SPM) and Belarusian Radio and Electronic Industry Workers' Union (REP).
Says Industri Energi president Frode Alfheim:
"The independent trade union movement has been central in the fight against the falsification of election result and the fight for democracy. Trade union representatives and activists have been fired and many have been imprisoned or forced to flee the country. Nevertheless, the unions in the BKDP have recruited new members, formed new local unions and continued the struggle. This will be crucial for the Lukashenko regime to fall in the end."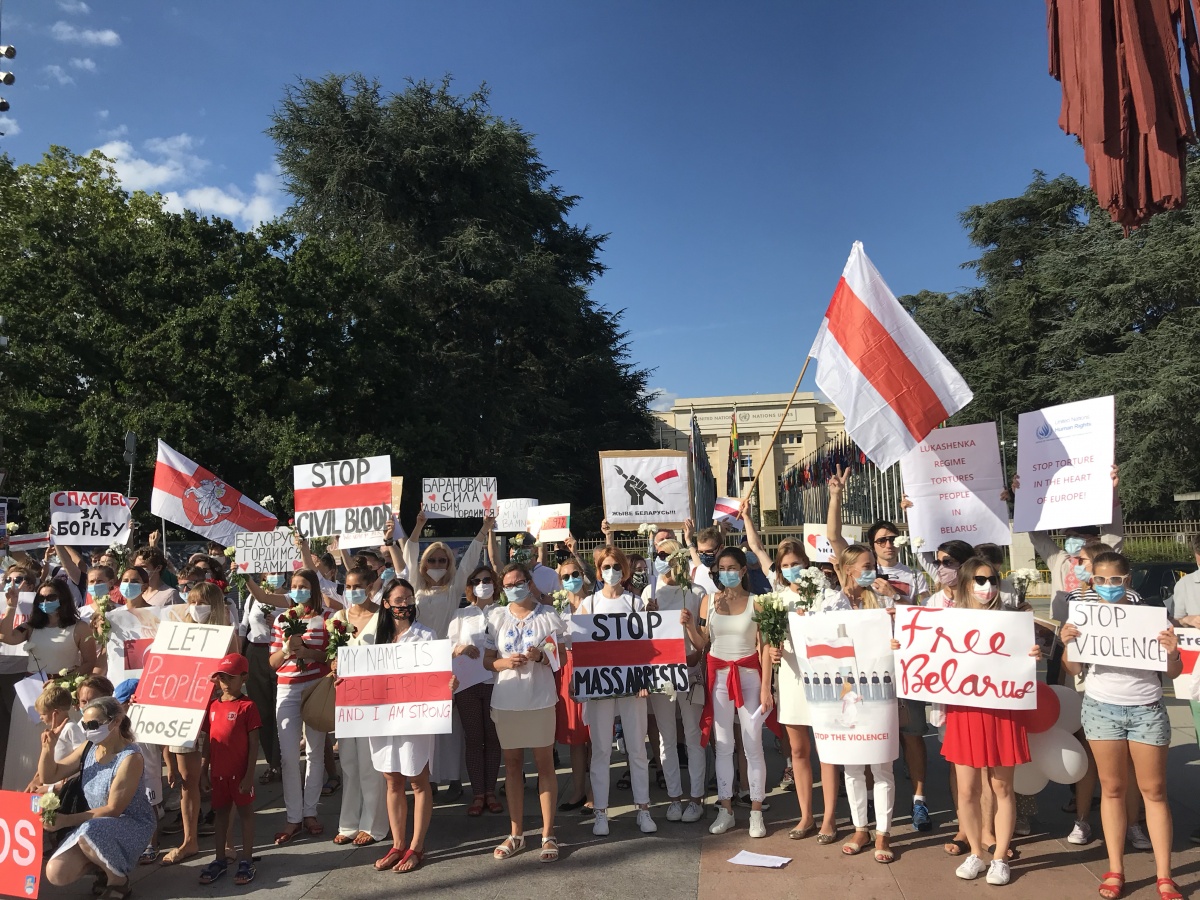 "We are grateful that our work to protect the rights of working people has been noted at such a high level. It inspires us and stimulates us to continue. Despite severe repressions, 17 members of our union were sentenced to different prison terms only this year, REP continues to fight for the workers. I am sure that no amount of repression can stop our struggle freedom, independence and solidarity,"
says REP leader Gennady Fedynich.
For the past 26 years in Belarus, normal union work, like organizing and retaining new members, registering new unions, collective bargaining, organizing strikes or protests, has been subject to complete or partial limitation by Lukashenko' regime, trying to control the independent trade union movement.
Belarus is considered one of the worst countries in the world for violating workers' rights. However, the independent trade unions BITU, SPM and REP, refuse to give up and continue fighting for their members, even in the face of increasing difficulties.
"This is a great honour, we believe that this award belongs to all Belarusian workers who have shown the strength of solidarity over the past year. We will do our outmost to ensure that the next reward is be the observance of rights in Belarus, in particular, freedom of association, freedom of assembly and the right to strike,"
says BITU chair Maxim Poznyakov.
After the rigged presidential election in August 2020, the situation further deteriorated. Any form of protest was met with mass repression, including unjustified detentions and harsh prison sentences. A number of union activists and leaders have been fired and arrested, their homes and union offices have been searched. REP chair Vasily Zavadsky was forced to flee Belarus.
Nevertheless, Belarusian independent unions continue their daily struggle for democracy, workers' and human rights.
"SPM is grateful for the recognition of Belarusian independent unions' role in the struggle for democratic transition and protection of workers' rights. We have always felt the support of IndustriALL and the international labour movement. The struggle continues, and we will make sure that workers in Belarus get rid of the political dictatorship and can freely unite in their organizations to protect their rights,"
says SPM chair Aleksander Bukhvostov.
The Prize Committee states that in shaping a new political and economic regime after the fall of Lukashenko, a vibrant trade union movement, independent of political authorities, will be crucial in creating a society that serves the vast majority.
IndustriALL supported the nomination and congratulates the recipients IndustriALL general secretary Valter Sanches says:
"All three unions have fought tirelessly for workers' rights. We admire their continued courageous struggle for democracy in Belarus in general, and for genuine workers' representation in the workplace in particular. These unions will play a key role in drawing up a new political and economic agenda for Belarus, safeguarding the social and economic interests of the whole population."
Arthur Svensson international prize for trade union rights was established by Norwegian union Industri Energi to promote and strengthen trade unions and trade union rights internationally.