14 March, 2019Workers at the Ford Motor Company plant in São Bernardo do Campo, Brazil, are continuing their campaign to keep the plant open and save their jobs.
The decision to continue the fight came after unsuccessful talks on 7 March between Ford's CEO James Hackett and leaders of the ABC Metalworkers' Union -  members of the National Confederation of Metalworkers (CNM-CUT), which is affiliated to IndustriALL Global Union.
On 19 February, Ford announced that it would shut the factory in Brazil, which has operated since 1967, failing to first discuss the closure with worker representatives in the region. Ford said that the shutdown was part of its international reorganization and followed its decision to stop producing and selling trucks in South America.
The closure will affect  2,800 workers permanently employed at the plant, as well as an additional 1,700 temporary workers. The union estimates that it could have an impact on a total of 10,000 people, taking into account the entire production chain.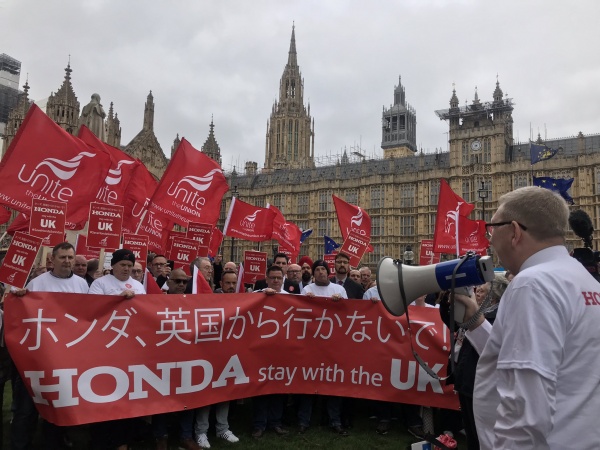 Union leader Wagner Santana called on members to keep up the struggle:
"We mustn't give up. We have to keep fighting and put pressure on Ford to go back on the decision. Each worker here, each mother and father, helped to build the company's wealth from the ground up, and you are its most valuable asset."
Santana also urged workers to to stay at home and not go to work, and to meet again on 13 March to decide on the next steps. He said that he would continue to meet with authorities to get Ford to withdraw its decision and keep negotiating.
To garner support, union leaders have already met with a number of politicians, including members of parliament, the local mayor, city councillors and the country's vice president.
IndustriALL's general secretary, Valter Sanches, participated in an event with the workers held in São Bernardo do Campo, on 7 March:
"Ford has to rethink its strategy and find new investments and products to remain competitive. It's a difficult time, but what unites us is our solidarity. IndustriALL will do everything it can to help Ford workers around the world whose jobs are under threat."