29 August, 2019Trade unions in Africa are calling for artisanal and small-scale mining (ASM) to be formalized as a way of transforming the sector, following a meeting of IndustriALL Global Union mining affiliates in Johannesburg, South Africa, on 21 and 22 August.
ASM provides livelihoods to over 10 million people in Sub-Saharan Africa, and yet is inherently dangerous claiming an incalculable number of lives every year. In June, more than 40 artisanal miners were killed at a mine collapse at Glencore's cobalt mine in the Democratic Republic of Congo (DRC). 
Formalization will not only improve safety and allow for decriminalization of the activity, but also open the door to opportunities provided by ASM, including new forms of organizing for trade unions.
Speaking at the meeting of trade unions from DRC, Ghana, Mali, Namibia, South Africa, Zambia and Zimbabwe, IndustriALL's director for mining, Glen Mpufane, said: 
"Recognition of the role of the sector in the mainstream economy by the authorities can lead to a relationship where ASM or informal mining can co-exist with large scale industrial mining. A process of certification that legalizes and integrates ASM into the economy can bring certainty, order and stability to the industry and help remedy the ills of the sector." 
He added that the multi-stakeholder Initiative for Responsible Mining Assurance (IRMA) recommends cooperation between mining companies and ASM. IRMA promotes the exercise of due diligence to stop child and forced labour in the mining supply chain and aims to minimize social and environmental risks.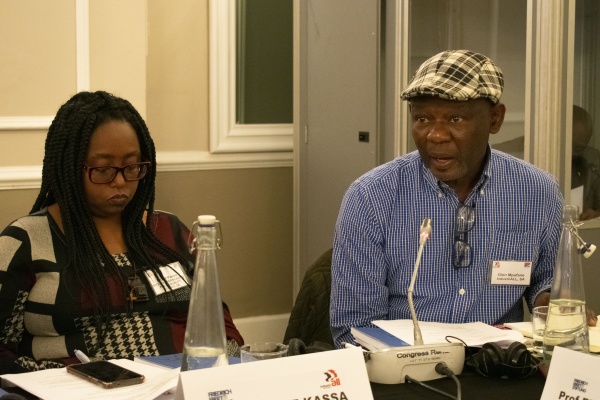 ASM covers informal, subsistence mining by families and individuals, as well as small formal commercial mining operations. While it makes a significant contribution to the economies of the countries where it operates, mostly in the global south, it lacks policy recognition by governments, the mining industry and even trade unions. ASM is consequently pushed to the margins of economic activity, and often considered illegal and criminalized.  
The meeting acknowledged that formalization is a complex process which needs enabling laws and financial support from governments and the mining industry. Further, artisanal and small-scale miners should be given permits, while the rights of women to work in mining should be protected and cultural stigma reduced.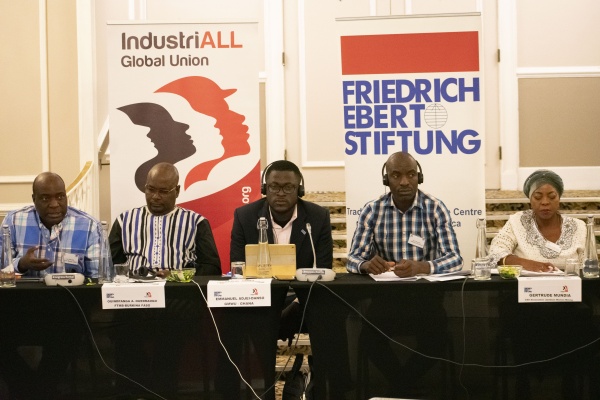 Legal and policy frameworks ensure the inclusion of health and safety standards, women's rights and community participation. For instance, community participation helps to prevent conflicts when mining encroaches on agricultural land. 
The meeting heard that formalization also means improving miners' knowledge on health and safety and environmental issues. The use of mercury in small scale gold mining and its adverse health effects was highlighted.
Trade unions were urged to organize artisanal miners and, as per the International Labour Organization Recommendation 204, can help transition workers from the informal to the formal economy.
A starting point could be through creating forums that include ASM workers. Union constitutions could also be amended to allow for membership. On becoming members, the miners are then integrated into union activities on education, social dialogue and collective bargaining.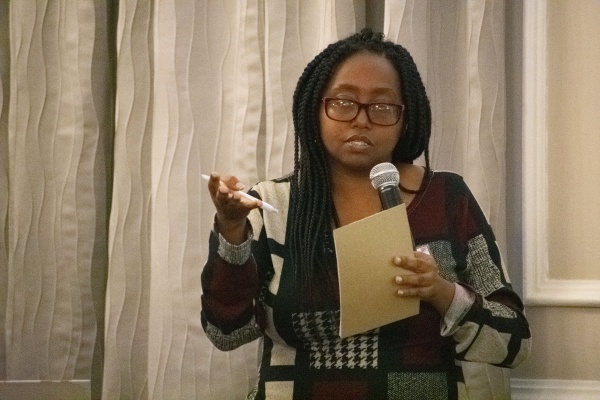 Dr Hibist Kassa, ASM researcher from the University of the Witwatersrand, indicated that although artisanal mining is legal in some countries, workers are not given adequate protections:
"The apparent contradictory interventions by the state are underscored by an overriding interest in preserving the dominance of large-scale mining operations."
She emphasized that formalization is important to ending the criminalization of ASM.
The meeting was supported by Friedrich Ebert Stiftung's Trade Union Competence Centre.