27 November, 2020Over 60 trade unionists who represent electricity workers around the world came together online on 25 November to share their experiences of keeping the lights on during the pandemic, to discuss trends in their sector, and to support each other in action.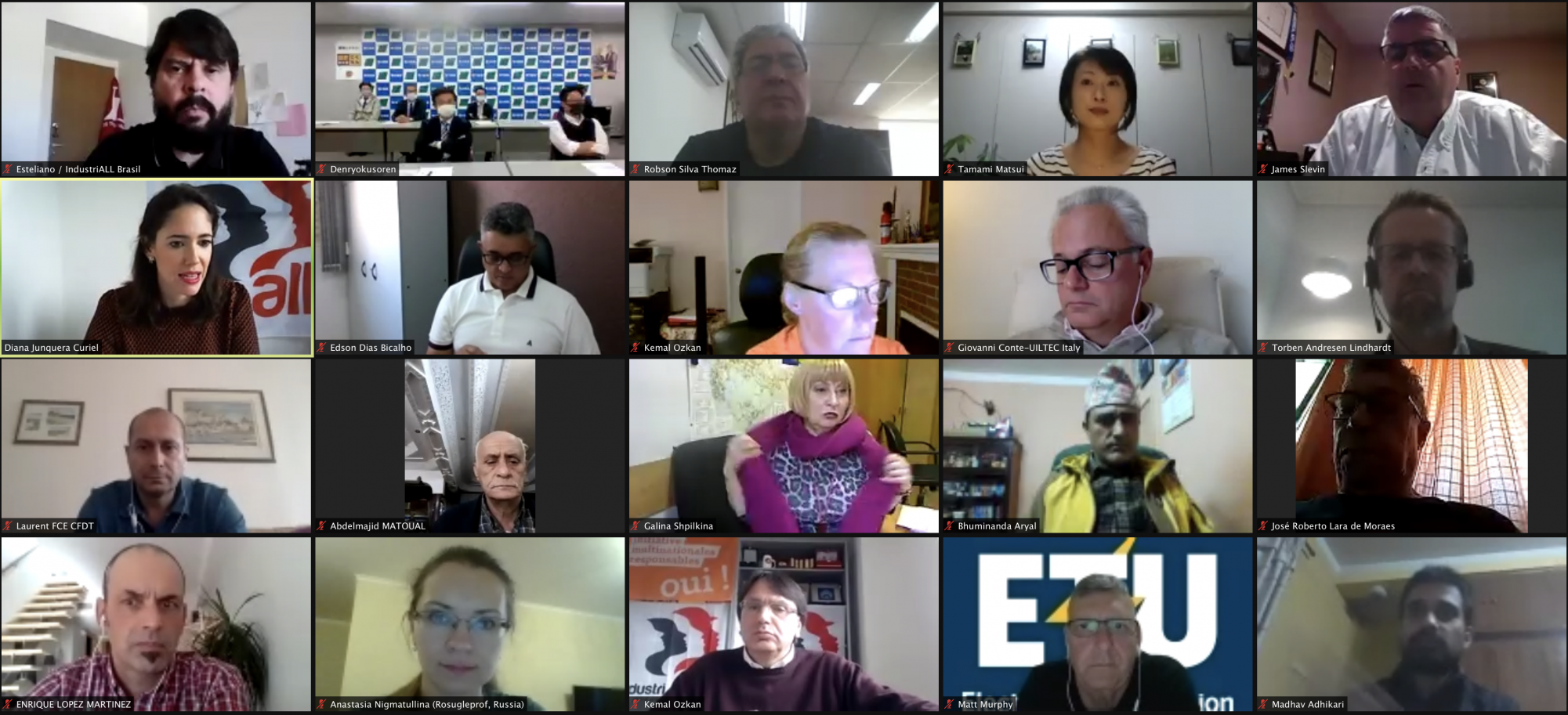 The electricity network meeting was opened by sector vice co-chair Gwenne Farrell from Canada, who spoke about how the pandemic has resulted in a wave of solidarity between ordinary people, and reminded us that we need to support for each other.
IndustriALL energy director Diana Junquera Curiel spoke about the state of the sector during the pandemic. Despite lockdown, global demand for electricity has only shrunk by two per cent this year, so the sector has not been as heavily impacted as others. Electricity workers are considered essential, and those who could not perform their tasks from home had to go to their workplaces despite lockdowns. Some companies, including those IndustriALL has global framework agreements with, such as ENGIE and ENEL, responded well, providing life insurance and health coverage to all staff globally, and introducing specific safety measures.
Junquera spoke about future trends in the sector. Electricity will be generated by more diverse sources, particularly solar photovoltaic energy, and power networks will need more flexibility to cope with the change in supply. This will require major infrastructure development, and unions must pressurize governments and companies to invest in the future of energy.
In particular, a massive expansion in grid capacity is needed, and well as ways to store energy for peak demand. This will include the development of batteries and energy storage systems. Possible scenarios include large scale investment in batteries by energy companies, or using the growing capacity of electric cars which are charged at night when demand is low.
In response, Matt Murphy of Australia said that experience had taught that it is critical for unions to have a strong presence in the national grid. Jesus Crespo Torres of Spain noted that companies are shifting to renewables - but it's up to unions to ensure the social aspect of the transition. Spanish delegates spoke about  the closure of coal mines and thermal power plants in Spain and the good agreements jointly negotiated with the Spanish government and the companies to guarantee a Just Transition for workers.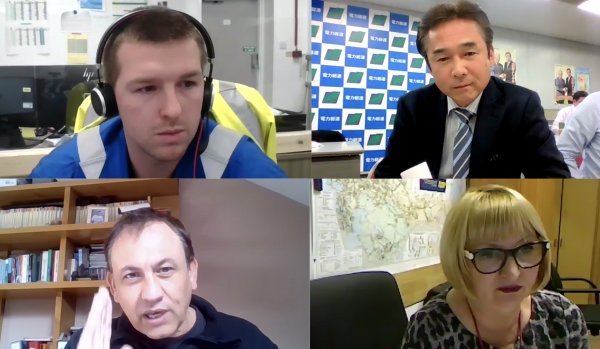 French union delegates spoke about the unbundling of EDF and ENGIE, and about the joint action that unions took on 26 November, to demand action from the European Commission, French government and the companies. Representatives from around the world expressed their solidarity with the French workers, many saying they face similar issues.
IndustriALL mining director Glen Mpufane spoke about the supply chain links between electricity and mining. He raised the case of the Cerrejón mine in Colombia, where workers have been on strike for almost 80 days against the imposition of terrible new conditions. The coal is exported, mostly to Europe and Turkey, for electricity generation.
Assistant general secretary Kemal Özkan spoke about the work IndustriALL is doing to organize the battery supply chain, and about how important it is for electricity workers to be part of that network.
"As batteries become more important, mapping and organizing the supply chain, from mining upwards, is essential," he said.
Photo © Trevor Rickard (cc-by-sa/2.0)