25 May, 2020Unions in Italy have condemned as illegal and irresponsible the layoff of 190 workers from the Marcianise plant and call for an indefinite strike.
US headquartered electronics multinational Jabil announced that it was making 350 out of the 700 workers at the Marcianise plant redundant. After 160 workers took voluntary redundancy or were redeployed elsewhere, 190 workers find themselves on the streets from today, Monday 25 May.
This is despite a support package from the Italian government that bans layoffs until mid-August, in an attempt to save the economy in the midst of the health and economic emergency caused by Covid-19. The Italian government introduced the Relaunch Decree on 15 May, as part of a €155 billion package to get Italy back on its feet by supporting economic recovery, social cohesion and security.
The package includes a wage guarantee fund, grants to business, and moratoria on tax payments, utility bills and retrenchments. The company made commitments to the Ministry of Economic Development, which it has failed to honour.
IndustriALL Global Union affiliates FIOM-CGIL, FIM-CISL and UILM have reacted by pledging an indefinite strike. Unions are outraged at the lack of social solidarity, issuing a statement that condemned as "intolerable, illegal and villainous" the decision to "throw workers onto the street during a pandemic", and calling for a response from the government.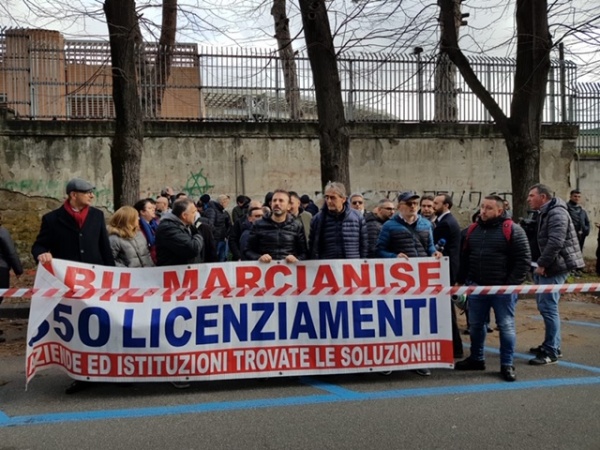 IndustriALL director for the electronics industry, Kan Matsuzaki said,
"Marcianise is in an economically depressed region near Naples in the south of Italy, and these layoffs with devastate local families. Jabil has taken advantage of the social security cushion provided by the Italian government and then laid off workers. This cynical and unethical action sets a very dangerous precedent."
IndustriALL general secretary Valter Sanches wrote to the Italian subsidiary, demanding the reinstatement of the dismissed workers, saying:
"IndustriALL Global Union condemns in the strongest terms the company's unilateral decision to dismiss 190 workers in the middle of the Covid-19 pandemic, without proper consultation with the concerned unions. We are extremely concerned about the lives and livelihoods of the dismissed workers and their families victimized by the company's irresponsible action."
Sanches also sent a letter of solidarity to the Italian unions.
Jabil, one of the world's largest electronics manufacturing multinationals, has 120 factories and two hundred thousand employees worldwide. The Marcianise plant primarily manufactures electronic circuit boards.