29 October, 2021The mechanical engineering sector will play a key role in the transition to a green economy, both by producing equipment that will help other sectors to transform, and by pioneering sustainable production processes. There is huge potential for the sector if trade unions act strategically.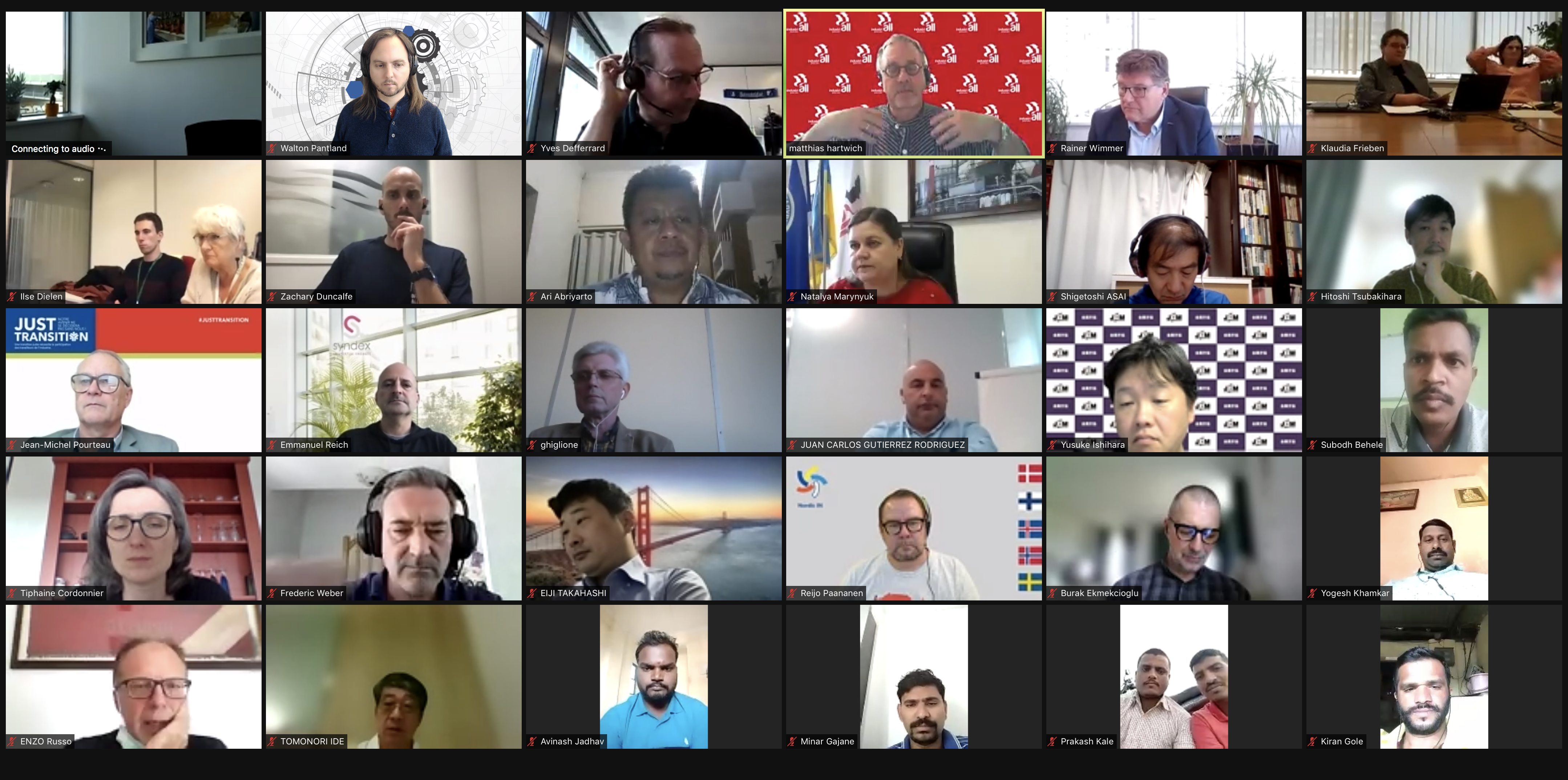 This was the message of sector director Matthias Hartwich to participants at a GreenTech in Mechanical Engineering conference held on 27 October. Opening the conference, Rainer Wimmer, president of IndustriALL Global Union's Austrian affiliate Pro-Ge and sector co-chair, said:
"Like many sectors, we suffered during the pandemic, and our future remains uncertain. But embracing the change before us gives us the opportunity to engineer the future.

"We started this journey in Gothenburg in 2018, decided to focus on GreenTech at our world conference in Stuttgart in 2019, and last year we launched our visionary manifesto. It is now time to make this vision a concrete reality."
The Paris Agreement on climate change and the Sustainable Development Goals make clear commitments to decarbonizing the global economy and building sustainable solutions, with obvious relevance for mechanical engineering. But a major issue identified at previous meetings is a lack of specific intelligence on how this transition will take place, and how best to influence it.
To address this, in 2021 IndustriALL commissioned research, funded by the Friedrich-Ebert Stiftung and carried out by the Syndex think tank, which provided essential detail of the likely trajectory of the transformation.
The research, which was presented at the conference, shows very powerful drivers of GreenTech, including commitments to the Paris Agreement, Covid-19 recovery plans, carbon pricing initiatives and growing public pressure on multinationals. There is significant funding available: the EU, for example, will spend €1,000 billion by 2030, and the US, after rejoining the Paris Agreement, will also spend large sums on green infrastructure. Although the global picture is uneven, all regions have made major commitments in what amounts to a global Green New Deal in all but name.
The major growth areas will be:
The generation, storage and distribution of green energy
Energy efficiency
Resources and materials efficiency
Sustainable mobility
All these areas will show significant growth, creating millions of jobs. Many of these jobs will be created in China, because of that country's longstanding industrial policy to develop the sector, but significant employment will be created across the world, including in the US, EU, Brazil and India.
The quality of that employment will depend on the extent to which trade unions are able to influence industrial policy through social dialogue around Just Transition. Most participants at the conference felt trade unions would have enough influence to ensure that there would be new, green jobs, and that these jobs would be union jobs.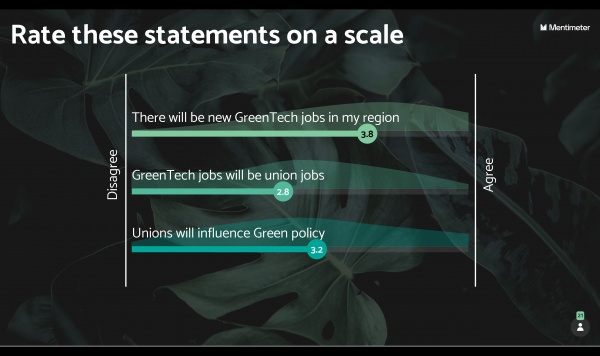 The research also stressed the return of policy as an instrument after a long period of minimal state intervention in the economy, and made clear that unions have a unique window to influence that policy.
Wolfgang Lemb of IG Metall closed the meeting by saying:
"The clear need for transformation, and the levels of funding available, provide us with a unique opportunity to reindustrialize, to transform mechanical engineering, and through this, our society.

"The key ingredient is industrial policy: if we want to make sure this transformation benefits us, we have to engage our governments and employers in social dialogue now."