28 May, 2020Dialogue between commodities multinational Glencore and unions in the mining industry has led to a joint approach to managing disruptions caused by the coronavirus pandemic.
Mineworkers in South Africa and Zambia faced job and wage losses as a result of disruptions caused to mining operations by coronavirus shutdowns. IndustriALL Global Union faciliated dialogue between Glencore and mineworkers' unions in the two countries, leading to negotiations that resulted in constructive solutions.
Christine Olivier, international officer with the National Union of Metalworkers of South Africa (NUMSA), said:
"The Covid-19 crisis is not an employer or worker's fault. Therefore, there is need for the two parties to sit down and negotiate for an outcome that works for all. This is what happened when we had meetings with the Glencore management when the lockdown began."
In the negotiations, NUMSA stressed the employers' social and community responsibilities during the coronavirus lockdowns. Workers support up to eight members of their extended families, and failing to pay wages would starve families.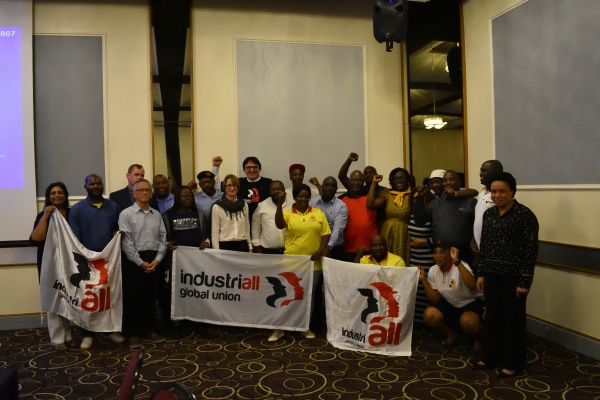 An agreement was reached in which the employer agreed to pay workers their wages, housing allowance and medical aid during the lockdown. As mines operated at 50 per cent capacity because of Covid-19 restrictions, workers were paid shift bonuses and transport costs only when they went to work.
An agreement reached with the government of Zambia, with support from the Mineworkers Union of Zambia (MUZ), saw 5,672 workers at Glencore-owned Mopani mine going back to work. However, the union is fighting for the rehiring of over 5,000 contract workers whose contracts were terminated due to Covid-19. The workers were employed by companies sub-contracted to Mopani.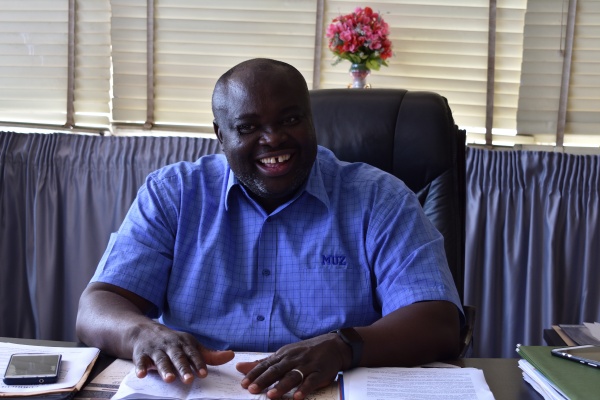 Joseph Chewe, MUZ president, in welcoming Mopani's decision to reverse putting the mines under care and maintenance, said:
"We want to see Mopani, through Glencore, investing more money to keep the mines operational. The union will interrogate measures to reduce the cost of production and to ensure that the company is kept afloat. Job losses should be prevented during the coronavirus pandemic. Unions must be consulted, and engagement done according to the laws."
NUMSA and MUZ are affiliated to IndustriALL. Glencore has copper, cobalt, coal, and ferroalloys mining operations in these countries.
Glen Mpufane, IndustriALL director for mining said:
"Negotiations and agreements are important in the prevailing Covid-19 pandemic which is bringing a lot of uncertainty because of disruptions to global mining value chains due to lockdowns in most countries.

"This is a global crisis that calls for amicable agreements between unions and mining companies. Governments should also engage in social dialogue, enforce international labour standards, and promote Covid-19 protocols as critical responses to the pandemic."
Speaking today on a shareholder call ahead of the Glencore annual general meeting, Mpufane praised the success of the dialogue at the Southern African mines. He raised the desperate situation at Glencore operations in Peru and Bolivia, particularly at the Antimina mine in Peru, where hundreds of workers have been infected with Covid-19 and at least one has died. Antimina is a joint venture between Glencore and other companies, including BHP Billiton. Mpufane asked Glencore to use its influence to improve the situation.
Chairman Tony Hayward, speaking on behalf of the CEO Ivan Glasenberg, acknowledged the extent of the coronavirus crisis in Peru, and pledged to work with IndustriALL to alleviate the situation of miners.