3 December, 2020In response to ABB Power Grids' unilateral decision to close the Hanau plant in Germany, 350 workers went on strike on 3 December.
Instead of following an existing agreement signed three years ago and renewed early this year, and enter into dialogue about the future of the plant with the works council and German union IG Metall, Swiss Hitachi-ABB power grids management has unilaterally decided to move production to other sites.
IG Metall called for a strike on 3 December to increase pressure on the Swiss management.
More than 100 workers from the plant in Hanau travelled to Zurich Oerlikon and rallied in front of the Hitachi-ABB Headquarter to protest against the decision. They received support from Swiss union Unia, who joined the rally and showed solidarity, as did IndustriALL Global Union and industriAll Europe.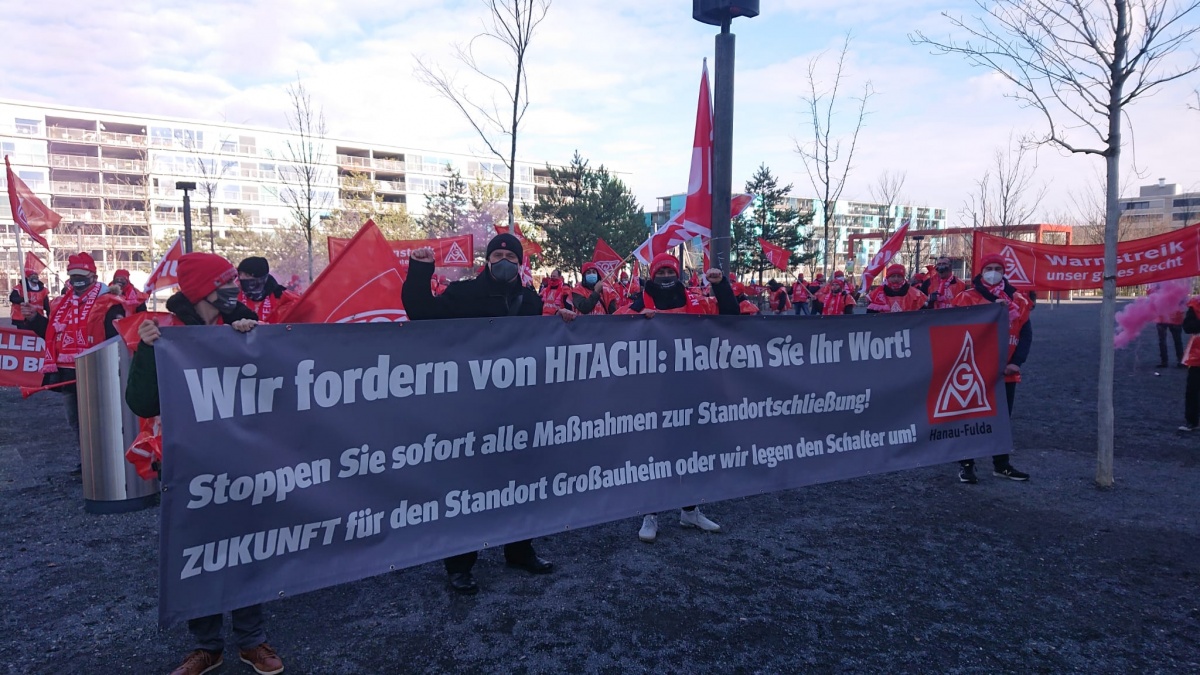 A first strike was held on 19 November, in which also 350 workers participated.
Matthias Hartwich from IndustriALL Global Union, addressed the workers in Zurich, transmitting IndustriALL general secretary Valter Sanches' solidarity message:
"Company management not only ignored existing agreements; they are deliberately destroying a well-functioning site. This is unacceptable. Let us together remind management that these kinds of decisions should not be made without proper discussions and negotiations, neither in Zurich, nor in Hanau.

"IndustriALL stands in firm solidarity with you and we demand that management returns to the table and engages in a genuine dialogue with the works council and IG Metall to find a sustainable solution."