4 August, 2020Inditex, the leading multinational company in the garment industry that owns Zara and other high street brands, and IndustriALL Global Union, will together support the global garment industry to recover from the crisis created by the pandemic.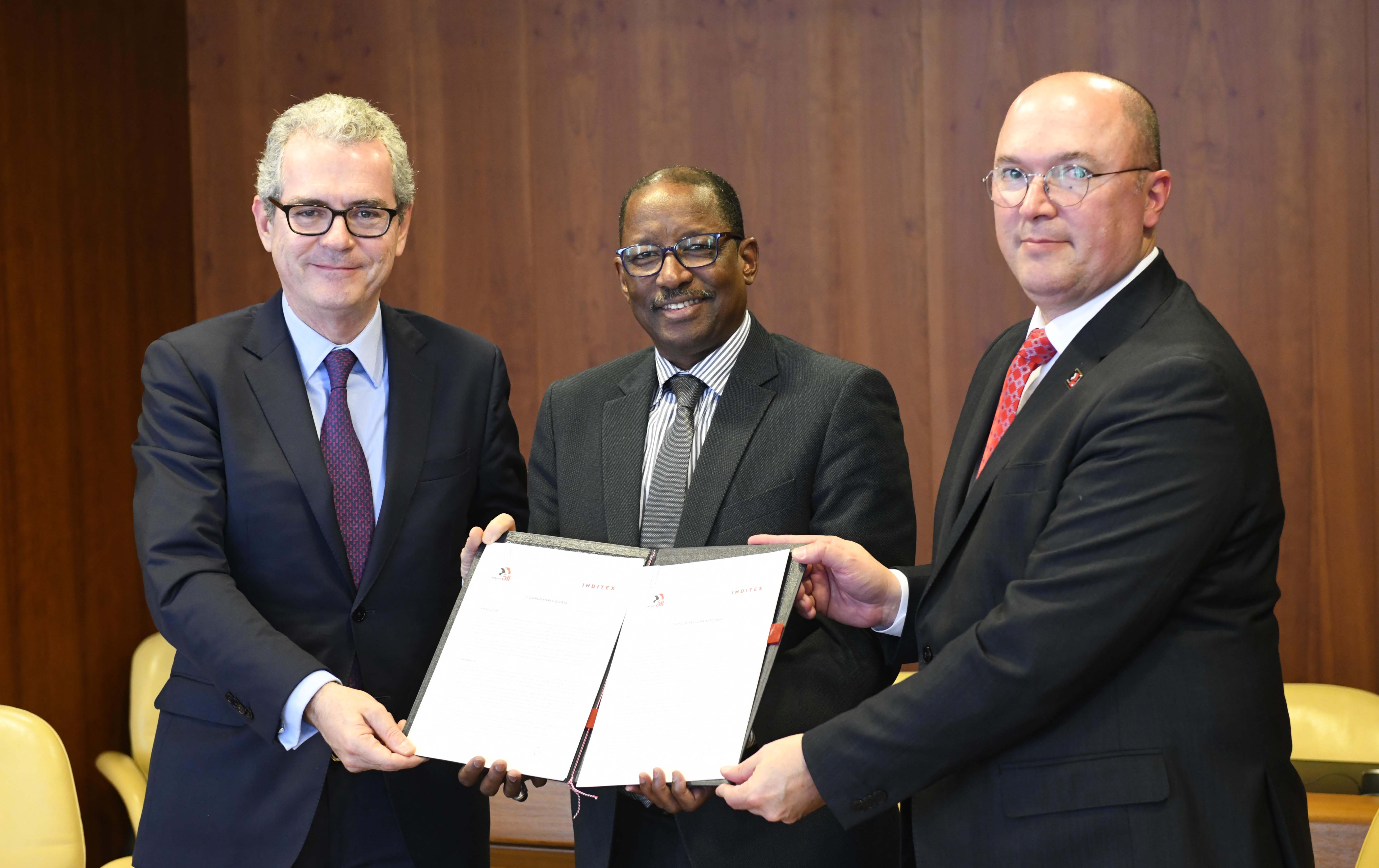 The organizations pledged to do this in a joint declaration signed in Arteixo and Geneva on 4 August.
In many countries that produce garments for the sector, including Bangladesh, Pakistan, Cambodia and Turkey, fashion retailers cancelled orders during lockdown, leading to largescale job losses and economic hardship for workers in countries without furlough schemes. A major purpose of this agreement is a commitment to stable payment terms and financing to support suppliers' cash flow. This will enable them to honour payments to workers so that jobs and incomes are protected.
The agreement builds on a longstanding partnership between the company and the global union, which began with a global framework agreement signed in 2007 and renewed in 2019.
The agreement pledges to respect freedom of association and collective bargaining rights, giving workers the right to join a union to advance their interests. It promotes social dialogue at all levels, and commits both organizations to working with governments and business organizations in source countries.
The agreement reinforces commitments to other multistakeholder initiatives, including the ILO Call to Action in the Global Garment Industry and the ACT initiative.
The health and safety of workers will be ensured. Supplier companies will implement protective measures, and provide personal protective equipment. As Covid-19 restrictions are lifted and economies reopen, Inditex and the global union committee will monitor the safe resumption of normal operations.
IndustriALL general secretary Valter Sanches said:
"The Covid-19 pandemic caused a crisis in the textile and garment industry that led unions to experience mass job losses, unsafe working conditions and attacks on workers' rights. Many of our members saw their livelihoods collapse entirely.

"The manufacturing suppliers need stability and predictability so that employment and income can be preserved. That's what this commitment entails. We are working together to help the industry to develop the resilience to recover from the crisis, saving jobs and preserving the rights and income of workers."
Image: An Inditex distribution centre.