6 September, 2023The Industrial Federation of Textile Leather and Garment Workers Union (IFTLGWU), which lost over 20,000 members due to massive job losses, says the retrenchments are causing untold suffering and increasing poverty amongst the garment workers.
IFTLGWU, affiliated to IndustriALL Global Union, said 11 workers were killed and factories bombed during the war in Tigray in the north. The Pretoria agreement that ended the war was signed in November 2022.
 
The Ethiopian government estimates that millions of jobs were lost when the US African Growth and Opportunity Act (AGOA) benefits were withdrawn over "failure to defend internationally recognised human rights" during the war. Further, garment brands that included H&M, PVH, and others stopped manufacturing and sourcing garments for the same reasons.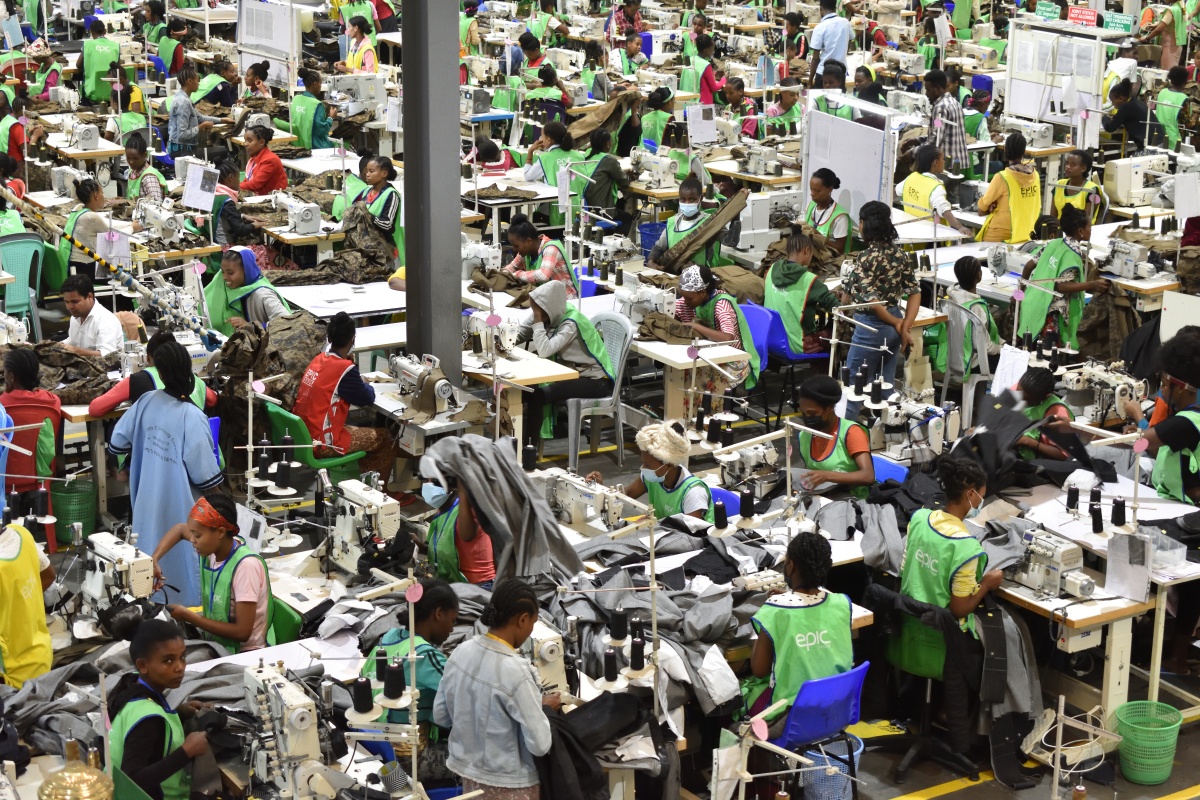 IndustriALL talked to seven workers who lost jobs at the Epic Group, Best International Garments, and Quadrant Apparel Group factories in Hawassa industrial park on 1 September.
"I came to work as usual but got the shock of my life when I received a termination letter at the end of the shift. I had been laid off. I have a family to look after but it is difficult when you have no money,"
said Weyneshet Wendimoget.
 
The workers said some retrenchments were unlawful as employers did not follow the procedures in the labour laws. The union says employers did this to avoid paying terminal benefits. However, the dismissals were challenged in court and workers won.
Even highly skilled workers like Desbele Birmay were not spared:
"After receiving design training through the EPIC Group in Viet Nam, I came back to Ethiopia and worked in the cut department before being retrenched. The war was a double tragedy for me because I am from Tigray and could not go home after losing my job because of the conflict. So, I remained in Hawassa surviving on piece jobs and handouts from friends. But you only get temporary jobs for less than 60 days because employers are not interested in giving you a permanent contract."
Workers who remained at work faced job insecurity and poor wages as export orders declined forcing factories to cut production.
"With inflation high (28.8 per cent in July) it is difficult to make sense of how workers are surviving on the low wages. Living wages should be at least 10,000 Birr (US$181). But it is worse for the retrenched,"
said the workers who mentioned that machine operators were paid 2,200 – 2,800 Birr (US$40-51).
The Ethiopian government has approved plans to reduce income tax and will also introduce minimum wages and set up a wages board after unions threated to go on strike.
Angesom Gebre Yohannes, president of the IFTGLWTU said:
"The suspension of AGOA affected many factories at Adama, Bole Lemi, Hawassa, and Kombolcha industrial parks. In instances, factories that jointly worked on orders that were exported duty free to the US found themselves with now work to do. Hence, we would like the suspension to be lifted to bring back jobs, and investment."
Said Atle Høie, IndustriALL general secretary:
"With dialogue and reconciliation taking place, we hope that the resumption of trade will restore and create decent jobs especially for women and the youth. We hope for a recovery of the trade union membership which was eroded by retrenchments and are in solidarity with the IFTGLWTU in its efforts to build the union."