12 May, 2022The main themes for this year's indabas in Cape Town, South Africa, evolved around climate change and Just Transition, sustainability, and environmental, social and governance (ESG) issues in the mining sector.
Discussions ranged from climate change impacts with a focus on transition minerals – cobalt, copper, manganese, nickel, lithium, zinc, to the future of coal mining in the context of climate change, including implications of the war between Russia and Ukraine, and energy security supply risks.
The Mining Indaba had keynote addresses and an official opening from three presidents: Cyril Ramaphosa, South Africa, Mokgweetsi Masisi, Botswana and Hakainde Hichilema, Zambia, who emphasized on the potential of the mining industry to stimulate economic development, industrialization, and job creation.
Speaking at the Mining Association of Canada's Towards Sustainable Mining (TSM) panel, Glen Mpufane, IndustriALL mining director. raised the twin challenges of greenwashing by the mining industry and the disproportionate attention by the industry and governments on emission reduction over the social impacts.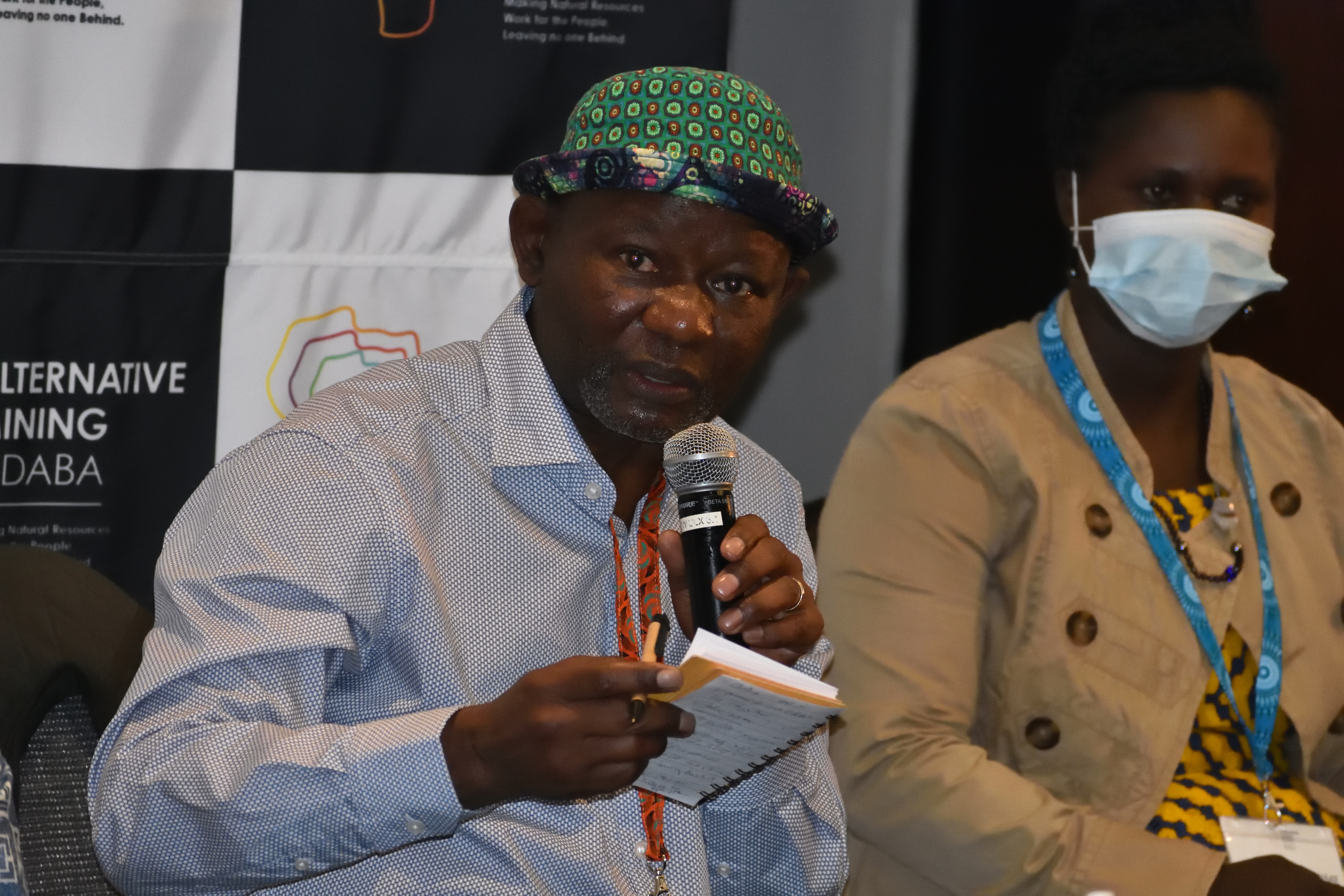 "The lack of transparency and meaningful consultation, dialogue and engagement, contributes to greenwashing. Meaningful engagement for workers and communities find expression in a truly multi-stakeholder, credible and robust standard system which goes to the heart of governance. The requirement for genuine dialogue must reflect at mine site level as well, where workers through their trade unions and community- based organization are brought into the conversation.

"Engagement tools towards that goal must be developed between global unions and individual mining companies and better still mining associations like TSM and the International Council on Mining and Metals (ICMM)."
The Alternative Mining Indaba (AMI), a parallel forum of the corporate-led Mining Indaba made up of mine affected communities, civil society organizations, faith-based organizations, non-governmental organizations, and others, was held under the theme: "A just energy transition for sustainable mining communities in a climate crisis era".
At the AMI, Mpufane reiterated the trade union position that Just Transition should go beyond reducing carbon emissions.
"The link between energy transition and climate change is not linear and neutral, but political. COP26 forged a climate change mother of all social movements that is committed to a transition that is fair, just, and equitable; and that resists false solutions and greenwash from rich governments and corporations, and solutions that perpetuate poverty and inequality."
IndustriALL affiliates in the mining sector from Lesotho, South Africa, Zambia, and Zimbabwe, with support from the IndustriALL Sub Saharan Africa (SSA) Regional Office and the Friedrich Ebert Stiftung Trade Union Competence Centre for SSA, participated in the indabas to discuss decent work, including workers and human rights, and the formalization of artisanal and small-scale mining in SSA. In a session on the Kimberley Process, there were calls to include workers and human rights violations by state entities especially in the Marange community in Zimbabwe.