2 December, 2020On 30 November, over 80,000 metalworkers downed tools at hundreds of workplaces across Korea in a national warning strike against the government's proposed labour law revisions, now in parliament.
Korean Metal Workers' Union (KMWU) members in automotive, electronics, shipbuilding, steel and machinery heeded the KCTU general strike call, sending a message to the government: no to the partial revisions of the Trade union and labour Relations adjustment act (TULRAA).
KMWU president KIM Ho Gyu says:
"The playing field is already tilted against workers. But if these union-busting revisions of TULRAA are passed, trade unions will be ousted from the playing field altogether. Members must stand up and fight to keep a democratic union."
Proposed amendments include criminalizing partial occupation of non-production facilities during a dispute, where peaceful picketing or walking through the workplace could be punishable with three years in prison; creating more grounds for employers to bar union representatives from workplaces they represent if deemed to impair the "employer's efficient business operations" or for any "rational reason," employers can block union activities of non-employees such as union safety officers.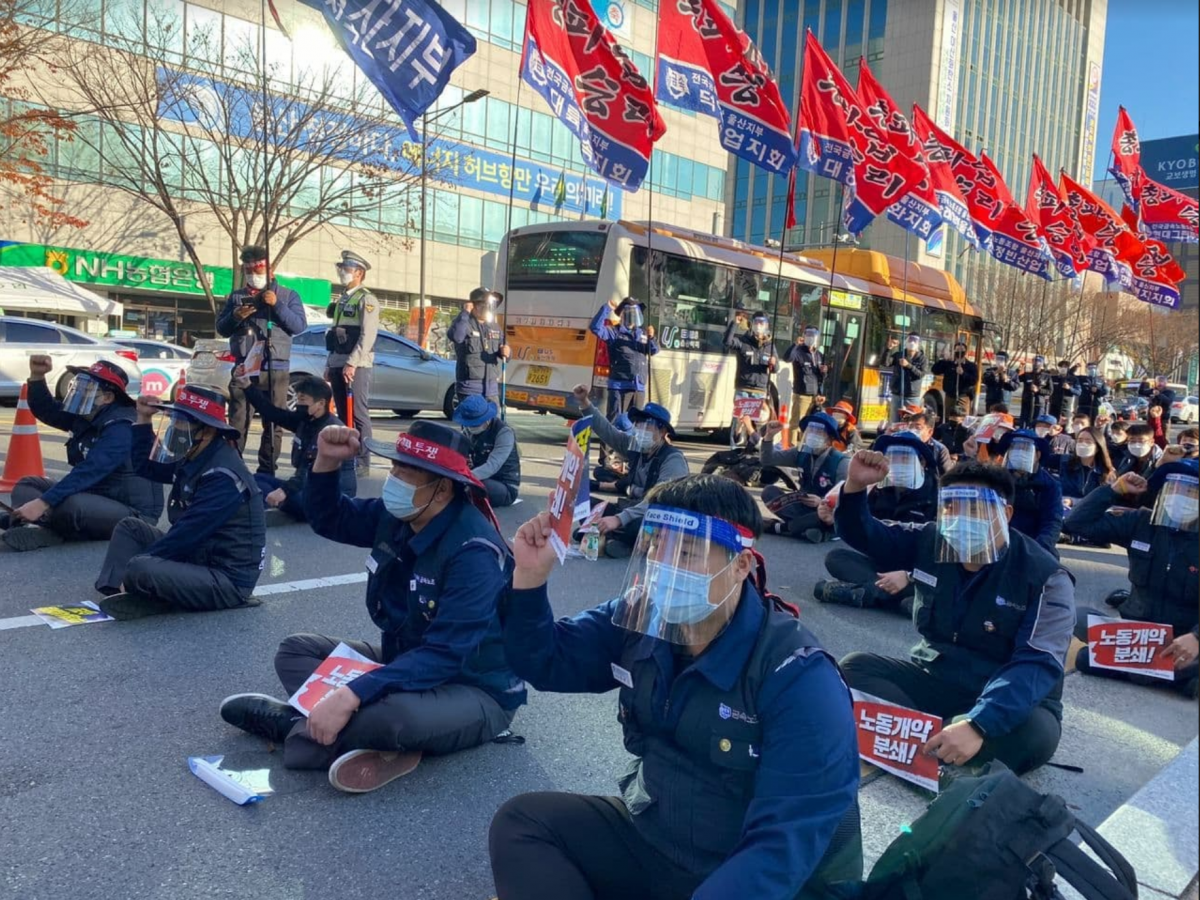 "We are witnessing a wave of labour law amendments in many countries, which are always lowering workers' rights. Unions are  fighting back and IndustriALL stands in solidarity with the Korean workers and call on the government to engage in dialogue with the unions to ensure that the workers are not bearing the brunt of the so-called reforms and moreover, their demands are taken into the revision of the law,"
says IndustriALL general secretary Valter Sanches.
Unions demand ratification of ILO Fundamental Conventions, arguing TULRAA can be upgraded with ILO technical assistance after ratification.
 
Unions are calling for legislation of the "three CHUN, Tae-il Laws," which would:
Broaden the definition of "worker" for precarious workers' trade union rights
Broaden the definition of "employer" from the current narrow enterprise-level focus to hold principal employers accountable for their unfair labour actions and enable supra-employer bargaining
Close the "exceptions" loopholes to enable application of minimum standards at companies with 4 workers or less