16 February, 2022On Valentine's day, 14 February, more than one hundred members of IndustriALL Global Union in the Asia Pacific region took lingerie brands Victoria's Secret, Torrid and Lane Bryant to task, urging the brands to take responsibility for the workers in their supply chains.
The regional day of action was held in support of members of IndustriALL affiliate Confederation of Industrial Labour of Thailand (CILT), who were fired without notice in March 2021 as the factory suddenly closed. The workers, mostly women, were left in dire conditions in the midst of the Covid-19 pandemic. To date, the workers have yet to receive wages, overtime, holiday and severance pay owed.
"The workers have been waiting for compensation for almost a year now and they need it as soon as possible,"
says CILT president, Prasit Prasopsuk.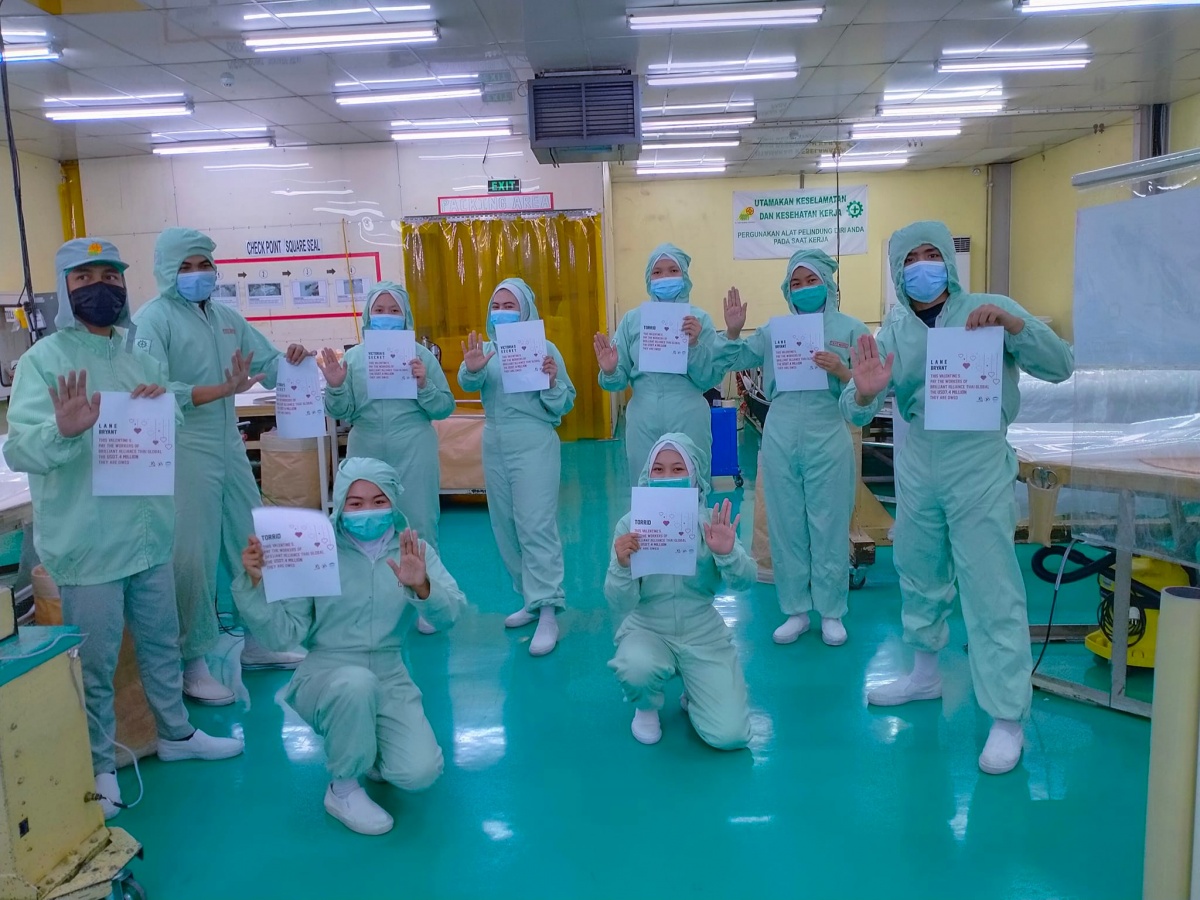 Unionists from Australia, Indonesia, Japan, Korea, Malaysia, Mongolia, Philippines and Thailand participated in store action, a social media campaign and sending protest letters to the brands, demanding that the workers are paid immediately.
Members of IndustriALL's Asia Pacific women's committee joined the regional day of action virtually at their meeting on 14 February.
"Solidarity is always in fashion and this fight is very important. We are calling on Victoria's Secret and other big brands to pay the workers the US$ 7.4million they are owed,"
says Jenny Kruschel, co-chairperson of IndustriALL Asia Pacific women's committee, and textile, clothing and footwear national secretary of the CFMEU manufacturing division.
Shinya Iwai, IndustriALL South East Asia regional secretary, says:
"IndustriALL will continue the fight against unscrupulous employers. Brands must exercise due diligence and take responsibility when rights are violated in their supply chain."