12 August, 2021Myanmar and Korean trade unionists affiliated with IndustriALL Global Union joined a strike on 8 August to commemorate the 1988 people's uprising that overthrew the military dictatorship, and to call for the defeat of the current regime.
The strike was organized by the general strike coordination body with the slogan "the blood debt from '88 must be settled in 2021". The theme reminds people of the unfinished pro-democracy struggle after 33 years and the strong commitment of the current generation.
Members of the Confederation of Trade Unions in Myanmar (CTUM) and Industrial Workers' Federation of Myanmar (IWFM) shared photos of themselves wearing red shirts and raising the eight-finger salute, with the hashtags #8FingersStrike and #RedCampaign.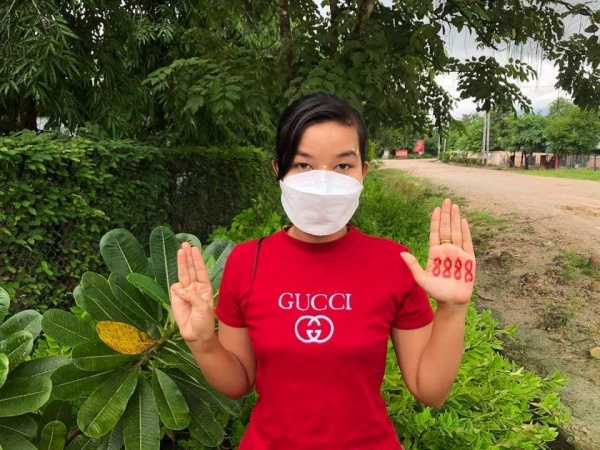 The Korean Metal Workers' Union (KMWU) and other civil society organizations in South Korea mobilized workers and citizens to join solidarity actions with Myanmar.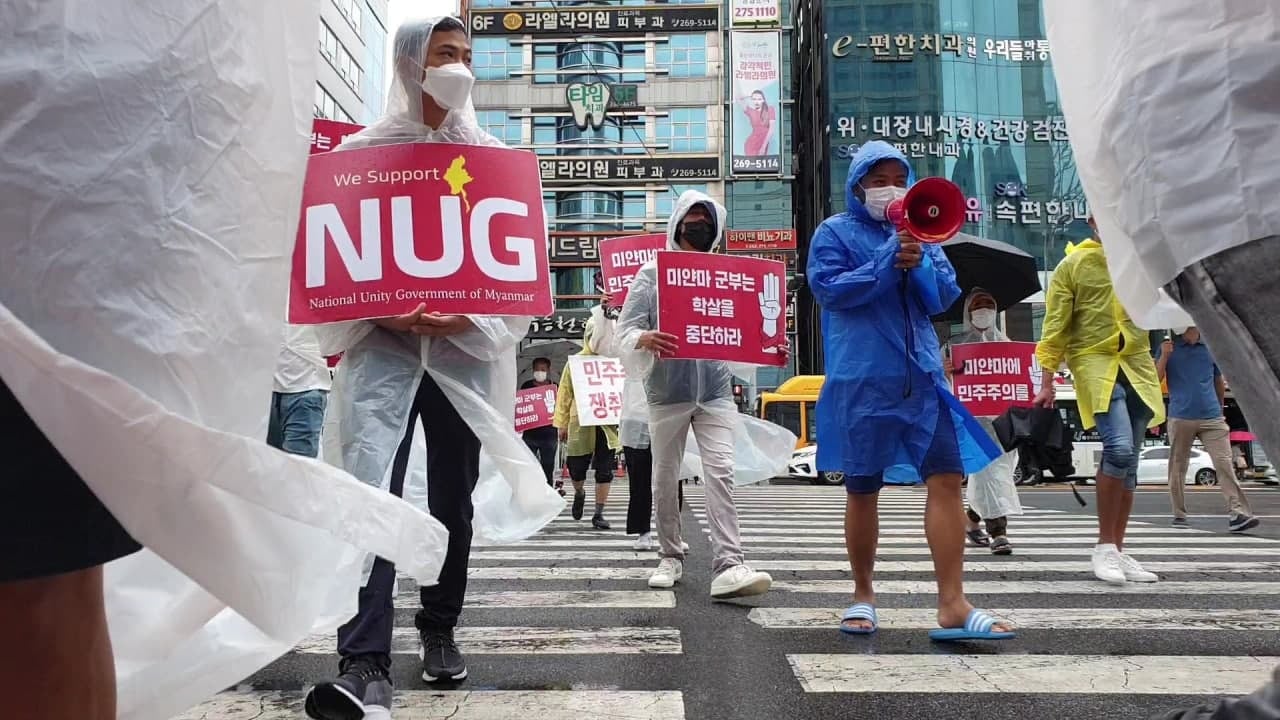 The groups held nationwide pickets at Korean companies with investments in Myanmar, including the POSCO International steel company, the Korea Gas Corporation, the National Pension Fund and Inno Group, which is involved in construction projects with the Myanmar military.
The KMWU urged the military junta to end the massacre, demanding that the Korean government recognize Myanmar's National Unity Government and that Korean companies break ties with companies linked to the Myanmar military.
The KMWU has consistently held daily pickets in front of the office of the military attaché of the embassy of Myanmar in Seoul since the coup.
Khaing Zar, the president of IWFM, said:
"It's important that the new generation of Myanmar people and workers continue the pro-democracy struggle. We must reject the military dictatorship and restore power to the civilian government. I call on the international community to support the initiative of comprehensive economic sanctions to remove the military junta effectively and quickly."
Valter Sanches, IndustriALL general secretary IndustriALL, said:
"The message from the labour movement of Myanmar is clear and unambiguous: there can be no engagement with the military junta. The regime must be isolated diplomatically, politically and economically. This means that international organizations and the world's governments should recognize the National Unity Government and refuse to engage with the regime. Since the coup, we have called for comprehensive economic sanctions from governments, investors and companies to limit the resources for the illegitimate military junta to attack the Burmese people".
Six months after the military coup d'etat, 965 people have been killed by the regime, and 5,534 people, including former state counsellor Aung San Suu Kyi, are still under arbitrary detention.