6 April, 2021In the early morning of 31 March 2021, thousands of workers and local people quietly gathered at Ywatha village, Salingyi township, Monywa to bid farewell to miner Chan Myae Kyaw.
They laid flowers on his body, emotionally shouted slogans and criticized the cruel military regime. The funeral ended with the cremation of his body.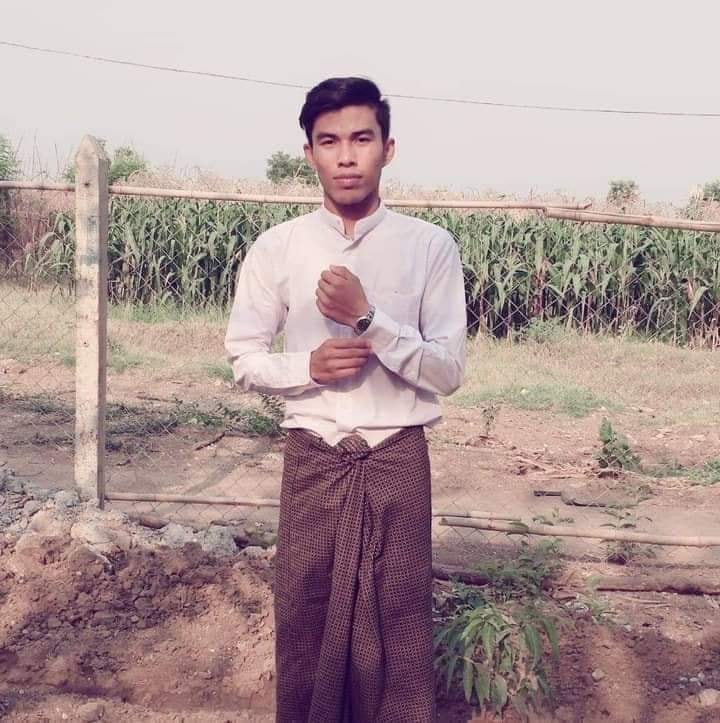 Chan Myae Kyaw was one of them. He had frequently joined the civil disobedience movement in the copper mining city of Monywa, 700km north of Yangon, since the military coup on 1 February.
A few days after the coup, he wrote on his Facebook page:
"I am one of the common people

We will stand with the government staff and join civil disobedience movement

I will stand with the public servants as much as I can, either through voice or action

May all dictators fail"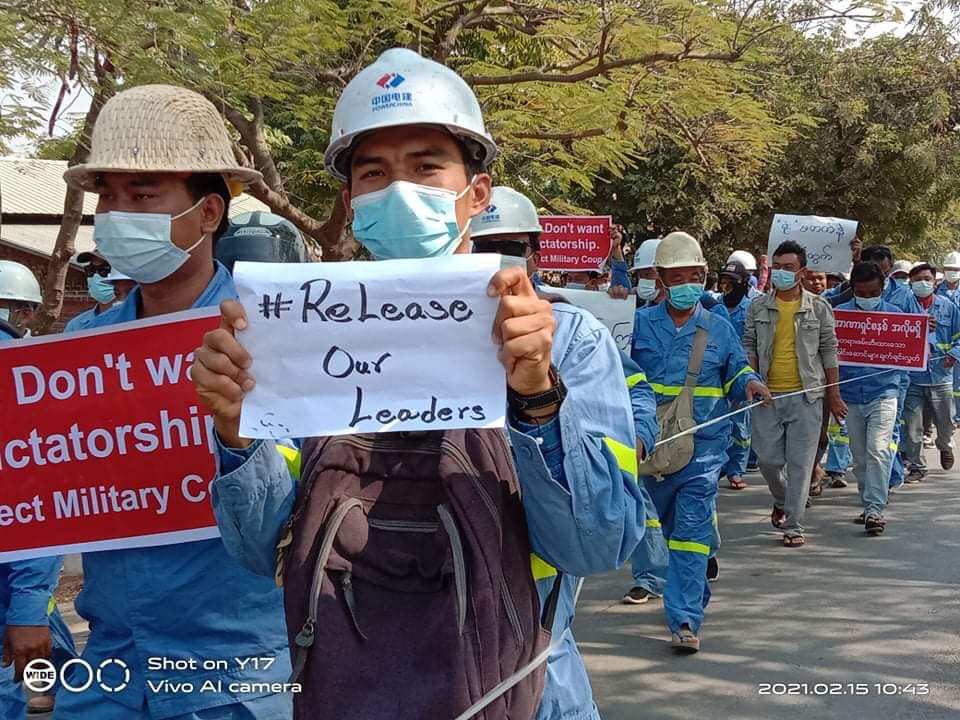 Chan Myae Kyaw, 29 years old, was a 100-ton dump truck driver at SinoHydro copper mine and member of IndustriALL Global Union affiliate the Mining Workers' Federation of Myanmar (MWFM) and Confederation of Trade Unions in Myanmar (CTUM).
Despite his parents and four siblings relying on his income for a living, he courageously joined almost every protest movement in the area. His Facebook page is virtually a diary of the anti-coup movement in the remote mining town.
Chan Myae Kyaw put the country before himself. He wrote on Facebook on 17 February:
"Are we afraid of losing our jobs?

I'm afraid, but

The country is more important than losing the job

We are more afraid of living under military authority

We did the civil disobedience movement for this

Not sure I'll get back to work

We are fighting this battle consciously"
He said he would run whenever the soldiers shoot, but would always return to the protest scene.
"When there is shooting, I run away

But I will be back the next day

The world will not end"
At all decisive moments in history, runing away is not a moral option.
On 27 March, while Chan Myae Kyaw was protesting together with 6,000 workers and local people at the intersection of Pathein-Monywa road and Yargyi-Kalaywa road, 150 soldiers and riot police crossed Chin Dwin river and shot at the crowd without warning.
Chan Myae Kyae was shot multiple times while protecting other demonstrators. His comrades carried him away by motorcycle. He died soon after.
When the news of his death spread, condolences poured in to Facebook.
Htet Htet Mar said :
"(You said) If there is shooting, you will run

Can you come back now?

How far are you running?"
IndustriALL South East Asia regional secretary Annie Adviento, who had met the bright young man several times in Monywa and Yangon, says:
"Gone too soon. We just lost one of our brother trade unionists who at a young age has shown how to be a trade unionist with strong passion for freedom and democracy, fighting for what is right in the midst of restlessness and chaos in the streets of Myanmar. He will be an inspiration to our continuing work for a strong and democratic labour movement in Myanmar."