5 February, 2020The Industrial Workers' Federation of Myanmar (IWFM) held a mass demonstration on 2 February in Yangon to protest against an Arbitration Council decision that denied full reinstatement to 260 workers of Thong Thai Textile factory who were fired for taking strike action.
In the early morning, the IndustriALL Global Union affiliate mobilized 15,000 union members from 80 workplace unions to march from Thong Thai Textile Factory to Aung Myay Tharyar football ground.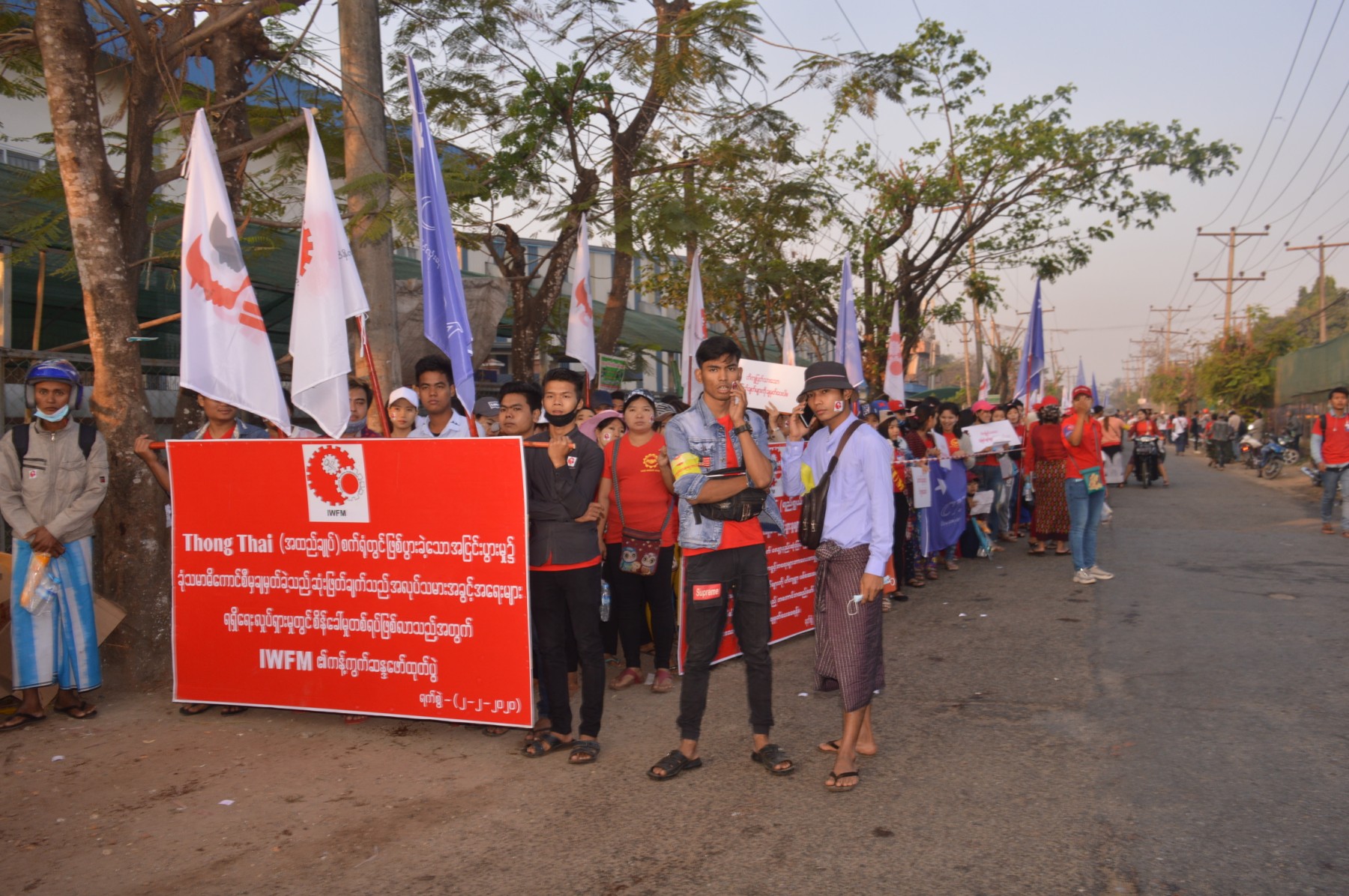 IWFM president Daw Khaing Zar Aung led the crowd in chanting slogans:
"The Arbitration Council should respect human rights and workers' rights! Stop making unfair decisions that violate workers' rights!"
260 workers of Thong Thai Textile Factory were dismissed en masse after they went on strike on 25 October 2019. The strike aimed to put pressure on the employer to accept 23 demands from workers, including a wage increase, confirmation of temporary workers who completed three months' probationary period, social security cards, skill bonus, shuttle transport and an end to excessive overtime.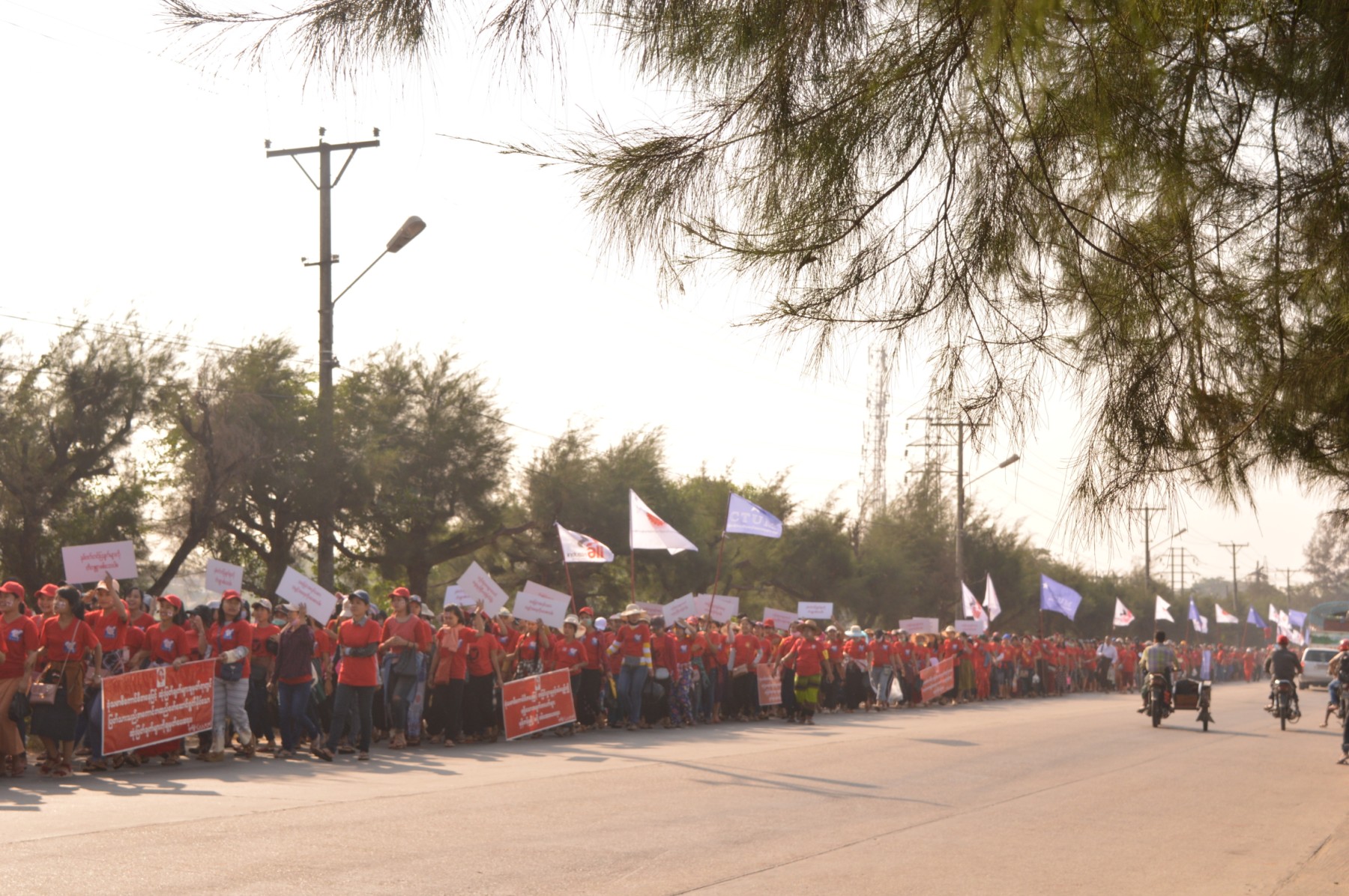 Since then, five negotiation meetings between IWFM leaders and the company have been held. The company accepted 15 out of 23 demands but insisted that the remaining eight demands be referred to the Arbitration Council, the government body that resolves labour disputes.
Khaing Zar said:
"Although the company agreed to 15 of the 23 demands, it refused to sign an agreement and dismissed the workers for involvement in the illegal strike. The arbitration body ruled that all 260 workers should be reinstated with compensation, but the company's appeal to the Arbitration Council led to unsatisfactory result.

"The Arbitration Council then ruled that 100 workers be reinstated without any compensation, 99 workers who are being sued in court shall not be reinstated, and the reinstatement of the remaining 61 workers is subject to the employer's discretion after the workers answer the company's show cause letter."
Khaing Zar explained that under Myanmar labour law, an employment contract is ended temporarily during strike action, therefore an employer cannot dismiss workers because of the strike. Workers can be sued for strike action and can only be dismissed after being convicted.
"This is the principle of innocence until proven guilty, so the decision of the Arbitration Council violated the labour law."
Currently, Myanmar workers cannot exercise freedom of association and the right to strike if there is no union at workplace. The Thong Thai incident shows workers taking collective action before the formation of a union and facing retaliation by the employer.
IndustriALL regional secretary Annie Adviento urged the company to respect workers' fundamental rights and reinstate all 260 workers.
"A workplace union should be set up immediately and be recognized by the employer to handle industrial disputes".