17 October, 2019IndustriALL Global Union affiliates took a second day of action today against plans by the French government to restructure and partially privatize energy giant Electricité de France (EDF).
IndustriALL affiliates FNME-CGT, FCE-CFDT, CFE-CGC Energie, and FO Energie et Mines took part in a number of demonstrations and stoppages at EDF sites across France. This follows a national strike that was held on 19 September.
The unions are opposing a government plan to divide EDF into two parts, one of which will become open to private investors under the so called Hercule project. Nuclear power, dams and transmission will remain part of the public sector as EDF blue, while EDF green – comprising distribution, renewables and trade – will be floated on the stock market.
The company has postponed Hercule until 2020 for economic and technical reasons relating to a legal requirement to sell electricity at a fixed price. This provision is likely to affect the price that can be raised from the public sector, and the French government is working with the European Commission to change this regulation.
However, the unions are demanding the complete abandonment of the project. They have called for a meeting with President Emmanuel Macron, saying they will escalate today's action into a national strike if they do not get a satisfactory response.
IndustriALL Global Union has a global framework agreement with EDF to promote human and labour rights. The agreement is monitored by its signatories to implement governance at both local and global levels to ensure that its commitments are respected. The steering committee met in Paris yesterday, and signed a petition calling for the project to be called off.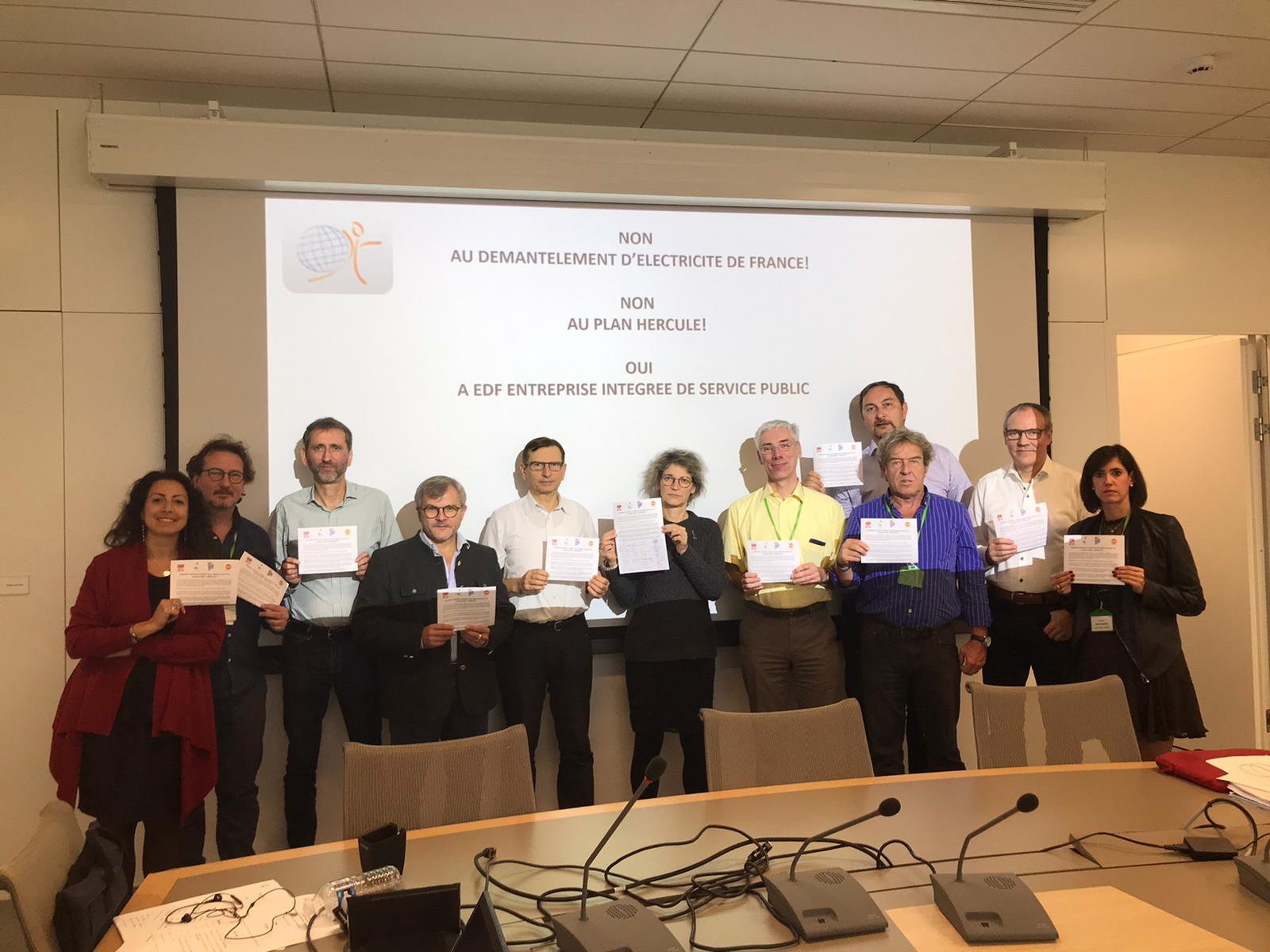 IndustriALL energy director Diana Junquera Curiel said:
"It is deeply irresponsible of the French government to privatize renewable energy generation in the midst of a climate emergency. We support our affiliates in their demand that the Hercule project be cancelled."