25 October, 2019Union delegates from US and Canadian cement unions affiliated to IndustriALL Global Union met on 23 October 2019 in Laval, a large north suburb of Montreal, Canada to discuss trends and challenges in the cement sector faced by workers and their unions both inside and outside Northern America.
The meeting was hosted by Teamsters Canada in their brand-new headquarters. The entire building, as well as all decorations and furniture, is union made!
The unions who participated in the meeting were the International Brotherhood of Teamsters from the USA and Canada, the United Steelworkers and the International Brotherhood of Boilermakers from the USA.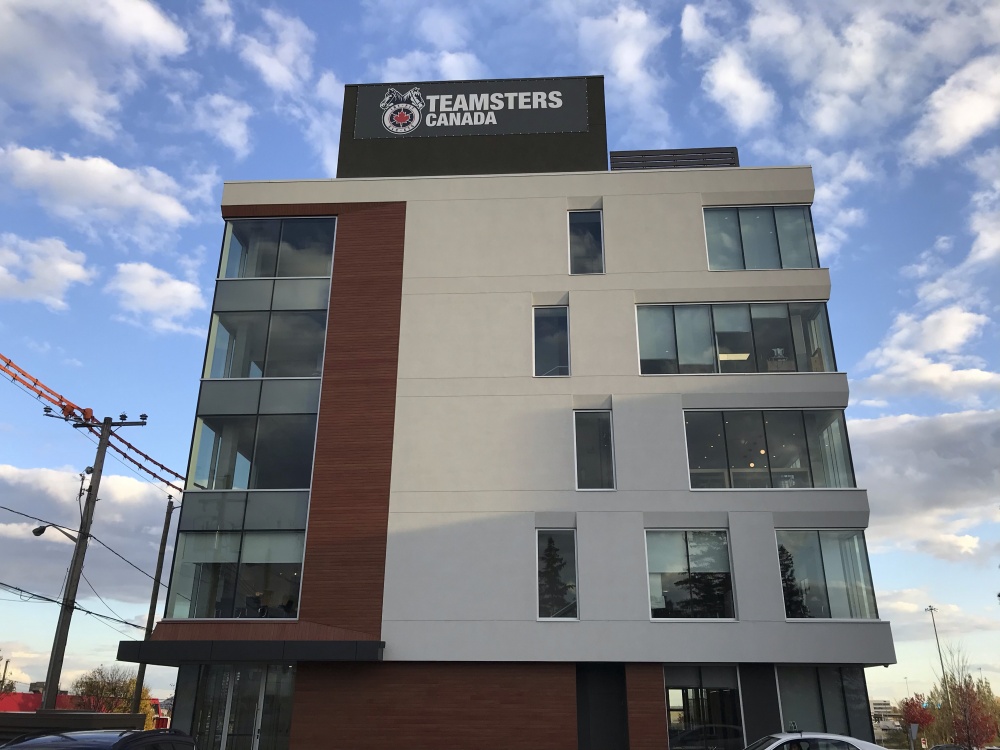 The global prospective and trends in the sector worldwide was one of the main subjects of the meeting. The participants also exchanged ideas and views on the situation in the cement industry in their respective countries.
After water, cement is the second-most consumed construction material. But the sector faces numerous challenges. Overcapacity is still a serious problem for the sector worldwide, especially in Asia, where China holds by far the first place in cement production with 2,370 million tons out of 4,100 million tons of cement produced annually, according to 2018 results.
Some companies in the sector are making large investments in the digitalization of their production, which will change and potentially transform traditional workplaces. Unions need to start now to prepare adequate responses to protect the interests of their members. At the meeting the unions resolved to assess both the on-going and upcoming impact of Industry 4.0 in the cement sector.
The meeting served to bring trade unions closer together and coordinate their approach towards bargaining strategies, facilitating organizing precarious workers, youth and women and other sometimes neglected groups to make unions stronger than ever in the face of upcoming and existing challenges. With this aim the participants decided to continue building their joint database of collective agreements in the North America, and start analysing the most effective wording, which could be used by other unions in their bargaining.
Gary Kitchen, director of the construction division at Teamsters Canada said,
"I was extremely pleased with the content and information sharing between unions and IndustriALL. The cement industry presents many challenges for our members especially when dealing with multinational employers from a global perspective. It is critical in my opinion to continue these meetings."
Alexander Ivanou, IndustriALL officer for the materials industries, commented,
"A strong cooperation and mutual respect between the unions at this meeting represents a solid basis for further union power building in the cement sector of North America. Together we will be able to find adequate answers to the challenges in the industry and protect interests of union members."