11 April, 2019A union organizing team of ten travelled over 190 km from Maseru on 4 April — through winding, gravel tracks and a running river before reaching the Storm Mountain Diamond mine in Kao village, in the Butha-Buthe district of Lesotho. 
The rough terrain is no deterrent to IndustriALL Global Union affiliate, the Independent Democratic Union of Lesotho (IDUL), which is increasing its membership against all odds and began organizing diamond mineworkers in a similar drive last year. The union aims to recruit over 50 per cent of the 659-strong workforce at Storm Mountain to enable negotiating for a collective bargaining agreement with the company.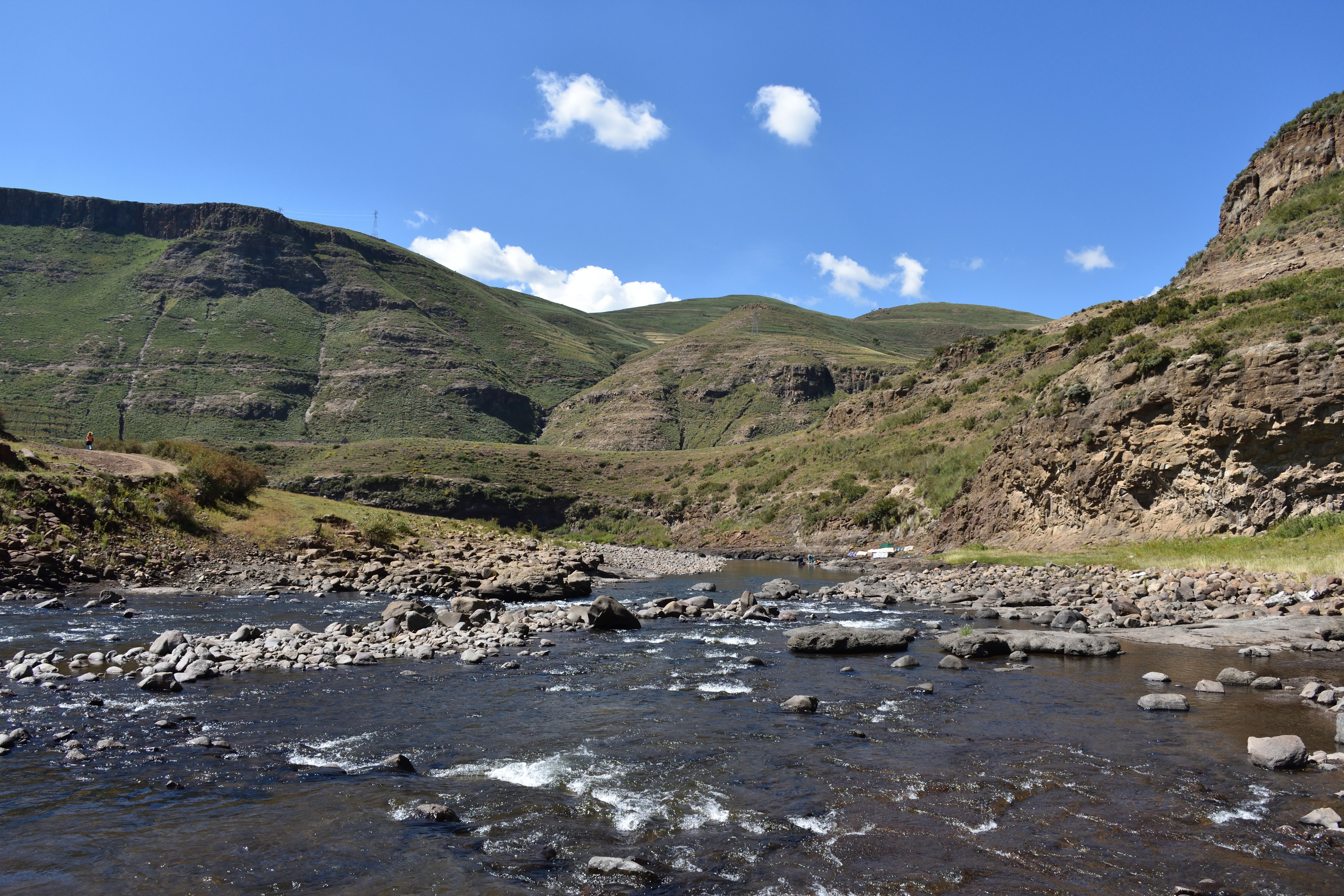 The Maluti Mountains are behind Lesotho's emerging status as one of Africa's significant new diamond producing countries and home to global diamond mining companies. The UK's Firestone Diamonds, which owns the Liqhobong Diamond Mine in Lesotho, employes over 550 workers and recently dug up a 72-carat whole "makeable" — which allows for a large diamond to be cut.
However, the union is facing stiff resistance from management at the Liqhobong mine, who are refusing the union access to meet its members. Although the country's labour code gives unions access to the mines to organize, there are clauses in the Mining and Minerals Act which allows for "exemptions". The unions are fighting for the clauses to be removed.
Says IDUL general secretary, Dan Theko:
"We will not be intimidated by management's intransigence and will continue to demand just labour laws. We stand firm against union busting tactics and condemn employers' refusal to process signed membership forms. We also have a right to meet and organize workers, and its illegal for employers to deny us that right."
The team included the IndustriALL director of mining, diamonds, gems, ornaments, and jewellery production (DGOJP), Glen Mpufane, and the programme officer for the IndustriALL Sub Saharan Africa region, Charles Kumbi. Lesotho is part of IndustriALL's union building project.
As part of the IndustriALL Global Diamond Network (IGDN) meeting resolution to support IDUL's organizing drives, made in Johannesburg in 2018, three South African affiliates sent their organizers and educators — Lucky Mabiletsa (National Union of Mineworkers), Joseph Mosia, (National Union of Metalworkers of South Africa) and Thabo Mpete (United Association of Southern Africa). They shared strategies on dispute resolution, collective bargaining, understanding labour laws, and building skills on health and safety at a two-day workshop for 20 shop stewards. Besides training, the affiliates are supporting IDUL's initiative to set up an office at Kao and will invite the union to their international schools, as well as help in securing an all-terrain vehicle.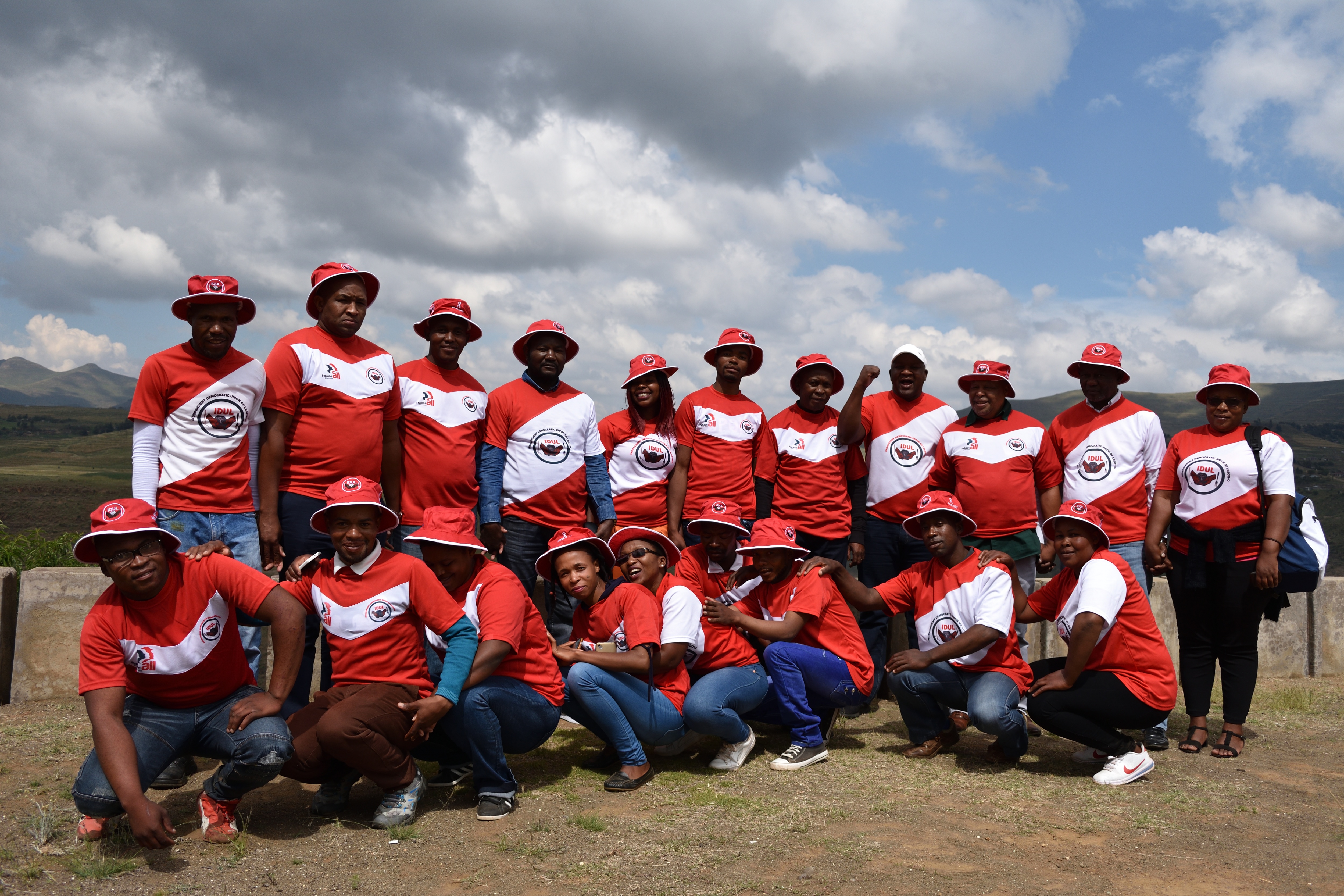 Glen Mpufane, IndustriALL mining director, applauded the solidarity:
"Regional solidarity is crucial and shows the strength of the unions' collective power. It is also an assurance to diamond mineworkers in Lesotho that they are not in an isolated struggle but are part of a global workforce fighting for workers' rights and better working conditions through the global diamond network."