23 October, 2020The Philippine government has made a U-turn after previously saying employers economically constrained by Covid-19 would be allowed to defer the 13th month pay, after being slammed by IndustriALL Global Union affiliates the Associated Labor Unions (ALU), All Workers Alliance Trade Unions (AWATU) and Integrated Labor Organisation.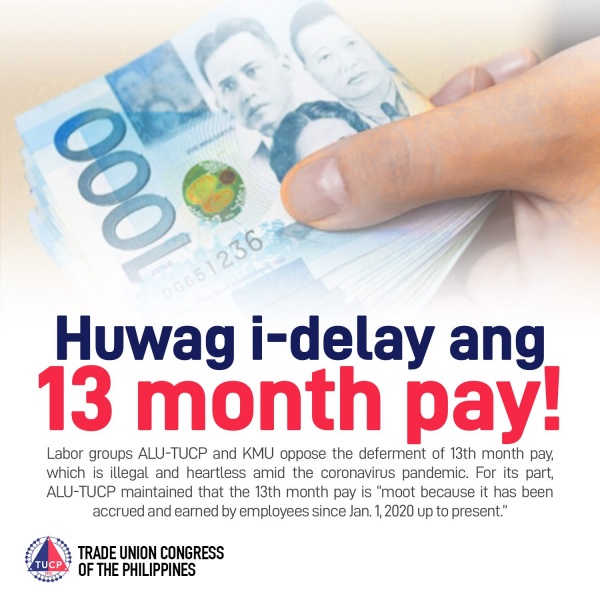 The announcement by the Philippine labour secretary Silvestre Bello III on 8 October that the Department of Labour and Employment (DOLE) was considering to allow the deferment of the 13th month pay by distressed companies raised a furore from trade unions.
According to Presidential Decree No. 851 Year 1976, all employers are required to provide a 13th month pay to all employees by 24 December of every year. 
Under pressure, Bello held an online consultation meeting with trade unions on 13 October. Three days later, Bello reversed the decision in a televised briefing, confirming that all employers must pay the 13th month pay. The success is attributed to the unity of Philippine trade unions on the issue.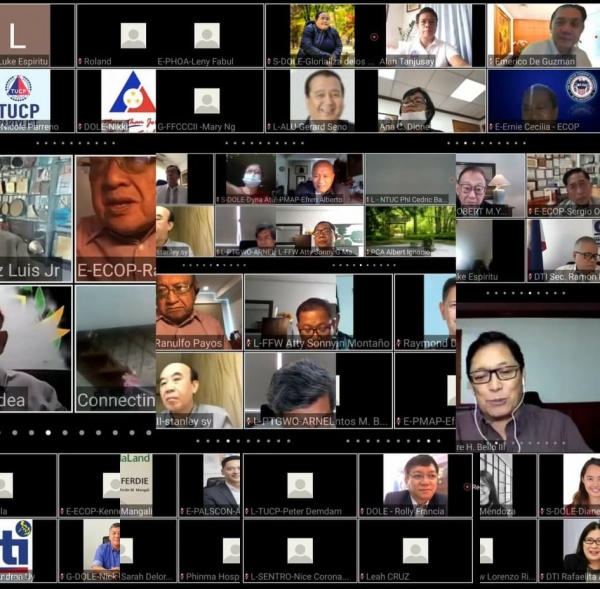 ALU executive vice president Gerard Seno says :
"ALU rejects deferment of 13th month bonus mainly because workers have earned and accrued the benefits through their labour in the past 12 months. The bonus is a basic labour standard akin to minimum wage, it cannot be taken away or deferred."
AWATU-TUCP president Temistocles Dejon Jr adds :
"By giving the full amount of workers' 13th month pay and Christmas bonus, millions of workers and their families will have money to spend, thereby benefitting our economy because 60 per cent of our GDP is derived from consumption-related activities."
The president of Integrated Labour Organization Abraham Reyes welcomes the new decision of the labour secretary. He said workers especially those precarious workers may enjoy the benefits stipulated by the law.
IndustriALL regional secretary Annie Adviento says :
"We congratulate the union for their success with the 13th month bonus in the Philippines. This victory exemplifies the indispensable role of trade unions in the world of work. Millions of Philippine workers, including the unorganized, will benefit from this struggle."