7 November, 2019Algeria is in the grip of a three-day general strike as almost half the population has stopped work across the country to demand democracy, liberty and workers' rights, say unions.
Workers from industry, energy, transport, the public sector, as well as thousands of students are backing the general strike which has been called by independent trade unions in Algeria on 5, 6 and 7 November.
IndustriALL Global Union affiliate, SNATEG, which represents workers at state-owned gas and electricity provider, Sonelgaz, said 47 per cent of the population joined the first day of the general strike. Participation was particularly high at Sonelgaz, while higher education was completely paralyzed across the country as teachers and students joined workers to demand democracy, said SNATEG. The general strike has been adhered to in 37 provinces out of 48 in Algeria say independent unions.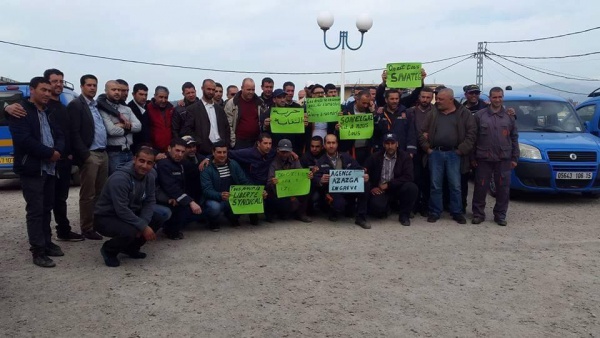 In a letter of support to independent trade union confederation, COSYFOP, which includes SNATEG, IndustriALL's general secretary, Valter Sanches, said:
"We are very proud of the central role that the independent unions and your federation play in the democratic movement to fight for freedom of association, in order to end the repression and harassment of independent trade union organizations and to allow reintegration of all those who were fired for their union activities. We reaffirm our unconditional support for your struggle."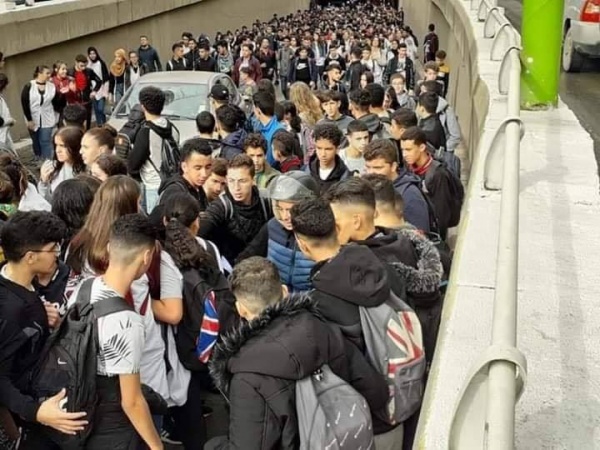 Algeria's ailing 82-year-old President Abdelaziz Bouteflika stood down in April this year, after millions of Algerian people took to the streets in outrage at his bid for a fifth term in office. Nonetheless, the weekly demonstrations have continued in an effort to oust the political regime.
A statement by SNATEG on the eve of the strike said:
"The departure of Bouteflika had given the group's workers hope for a change… (but) not only has nothing changed, our social situation continues to deteriorate."
Elections for a new president have been announced for 12 December but all of the five candidates out of 23 that have made the final list are members of the political establishment, including two former prime ministers.
SNATEG President, Raouf Mellal, said:
"We categorically reject these rigged military elections, which aim to abort any kind of democratic change. This is our opportunity to create a law-abiding civil state, and we will go all the way to peacefully restore the sovereignty of the people."