10 June, 2022About forty union and NGO activists, migrant worker specialists, academics, as well as representatives from the ILO and the Malaysian Ministry of Labour, met on 24-25 May to discuss the widespread human and worker rights abuse against migrants in Malaysia.
The purpose of the meeting was to discuss remediation of migrant worker recruitment fees and related abuse, and to call on governments to implement a worker-driven remediation process to protect migrant workers' rights.
The ILO estimates that in 2017, 24.9 million people were in forced labour and eight million people were in debt bondage. Migrant workers take loans with high interest rates to pay illegal or excessive fees to recruiters. They become trapped in low-wage, abusive and modern slavery conditions.
IndustriALL assistant general secretary Kan Matsuzaki said:
"It is important to organize migrant workers and to address issues like high recruitment fees, lack of health and safety, lack of social protection and freedom of association.

"IndustriALL's affiliates are actively organizing migrant workers but need stronger tools and a reform of the union recognition procedure."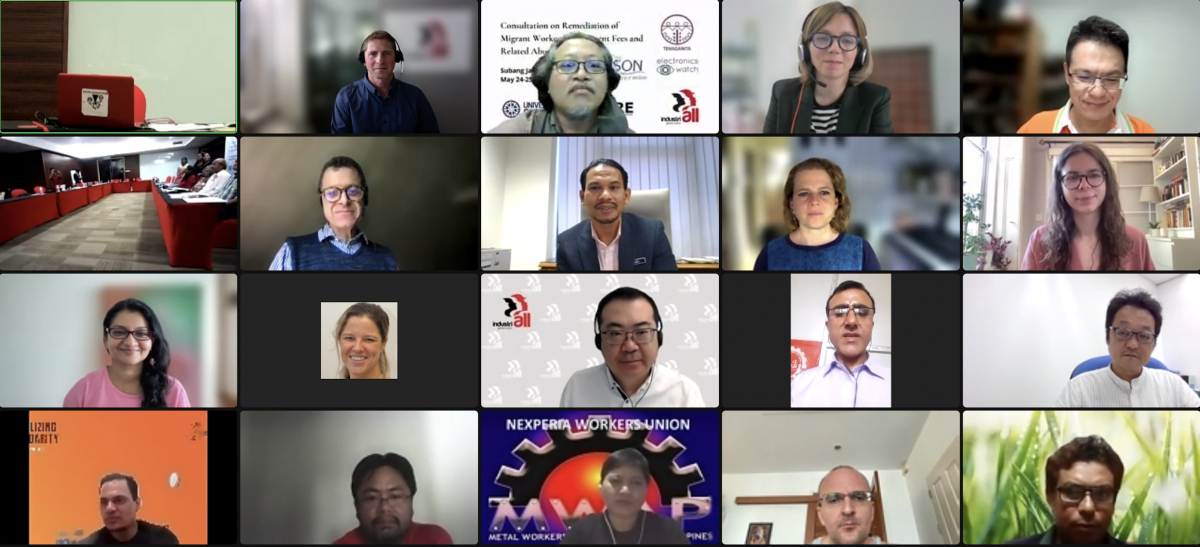 A human rights approach, where the state involves the rights holders in the design and implementation of the remediation process, is necessary. Effective remedy should ensure that migrant workers are capacitated, participate and are empowered in the overall process.
Companies that violate the rights of migrant workers must acknowledge and apologize for the harm caused and provide guarantees that it will not be repeated. Participants urged countries on both sides to implement a genuine government-to-government recruitment process to put an end to the multimillion-dollar exploitative middlemen.
Most participants agreed that trade unions play a vital role in protecting migrant workers' right to seek justice. Safe spaces for organizing are needed and there should be no retribution for joining a union.
Gemma Freedman, UNISON international officer, said:
"We need an overarching policy and a common standard for the remediation process. We need to help public sector buyers to understand the issue, using their buying power to help workers elsewhere."
The meeting was organized by IndustriALL, UNISON, Electronics Watch, Tenaganita and Electronics Industry Employees Union Western Region (EIEUWR) and attended by participants from Malaysia, Indonesia, Myanmar, Philippines, Nepal, Bangladesh, Taiwan, Geneva and the UK.
The workshop was supported by the Danish Institute for Human Rights, Business Human Rights and the Environment Research Group at the University of Greenwich.