12 July, 2022Philippine trade unions are committing to organizing more lens manufacturing companies in the Philippines, and envisage building a stronger Essilor union network in South East Asia.
Twenty-one Philippine unionists from the local Essilor union and Optodev Inc union met in Laguna on 17-18 June to exchange information on company policies, practices, union initiatives and collective agreement provisions.
 
Issues like wages, contract work, closed shop provision and organizing were discussed in the meeting.
 
Occupational health and safety, in particularly chemical hazards, was identified as a main concern among lens manufacturing workers.
 
"We have identified more lens manufacturing facilities across the Philippines and both the Essilor union and the Optodev Inc union will formulate organizing plans. It is crucial to form an industry-wide union network to advance workers' rights in the sector," said Arvin Lambino, union president of Optodev Inc union in Laguna.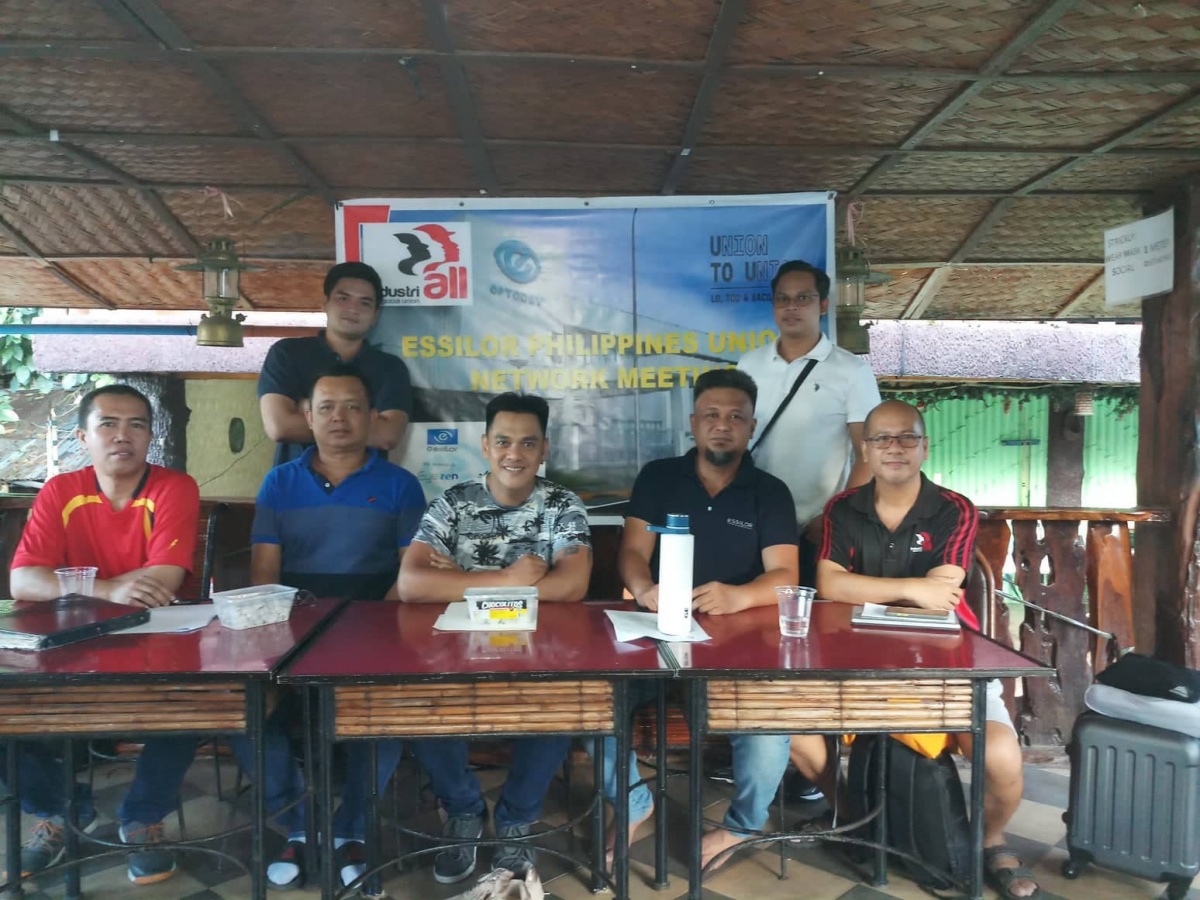 "The Essilor union wants to work with IndustriALL to reach out to Essilor unions in other South East Asia countries, like Vietnam, Indonesia, Malaysia, Thailand and Japan. Transnational workers' solidarity is key to balance the power of multinational companies," said Manuel Mallonga of the Essilor union in Bataan.
"This company employs members of IndustriALL unions around the world. Management does not respect fundamental rights in an equal manner everywhere. The IndustriALL Philippine and South East Asia union networks strengthen our global organizing at the company. Solidarity forever!"
said Tom Grinter, IndustriALL chemicals and pharmaceuticals director.
The two unions also issued a statement in solidarity with Essilor workers in Ukraine, who have been severely affected by the Russian invasion.