6 September, 2022More than 25 trade unionists from Pou Chen production facilities in Cambodia, Indonesia and Vietnam met in Ho Chi Minh City on 30-31 August, committing to building solidarity and improving industrial relations.
The meeting, organized with the support of FES Vietnam, focused on IndustriALL's global sectoral priorities, including due diligence, Just Transition and supply chain industrial relations.
Participants discussed working conditions and related national labour laws. The trade union network is important for exchanging information. Discussion points included wages, contract types, maternity leave, union recognition and negotiations, occupational safety and health, and supply chain industrial relations. They agreed to improve communication through a national contact person for the network and committed to building solidarity among workers.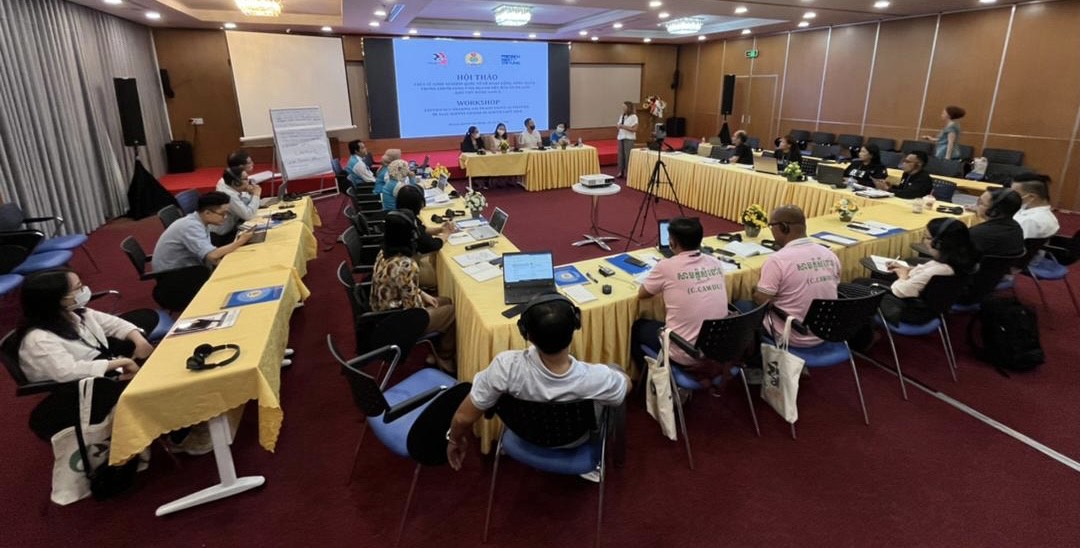 Adidas, VF and Pou Chen Vietnam participated in a discussion on industrial relations, corporate sustainability priorities, responsible sourcing, commitments to fundamental human rights and gender equality. Participants raised questions on social compliance, production plans, how brands promote supply chain labour relations, and how grievance mechanisms and social dialogue contribute to a better workplace.
Christina Hajagos-Clausen, IndustriALL sector director, says:
"We have worked on building trade union power across Pou Chen through the trade union network. It's clear that all stakeholders want a better, just and more sustainable industry. We welcome the company's and brands' commitments to supply chain industrial relations and we hope to continue our joint work to improve workers' rights across the global supply chain."
Pou Chen is the largest footwear manufacturer in the world with production facilities located throughout Southeast Asia.