14 October, 2021The Confederation of Industrial Labour of Thailand (CILT) is calling on the Thai Prime Minister to take legal action against Victoria's Secret supplier Brilliant Alliance Thai Global Ltd. (BAT), which owes 1,388 workers unpaid wages and severance pay for seven months, and to assume responsibility for the money owed to workers.
Since the immediate closure of the business and illegal termination of 1,388 employees on 10 March, the lingerie factory, which supplied lingerie giant Victoria's Secret, has failed to fulfil its legal obligation to pay wages, overtime, holiday and severance pay to the workers.
CILT president Prasit Prasopsuk says:
"We urge Prime Minister Prayuth Chan-o-cha to use the employee welfare fund to advance the amount THB242,689,862.71 (US$7.61 million) to the workers. The government can get the reimbursement from BAT later. The workers have waited for seven months; they cannot wait any longer."
In conjunction with World Day for Decent Work on 7 October, 100 former workers of BAT held a demonstration in front of the government house in Bangkok.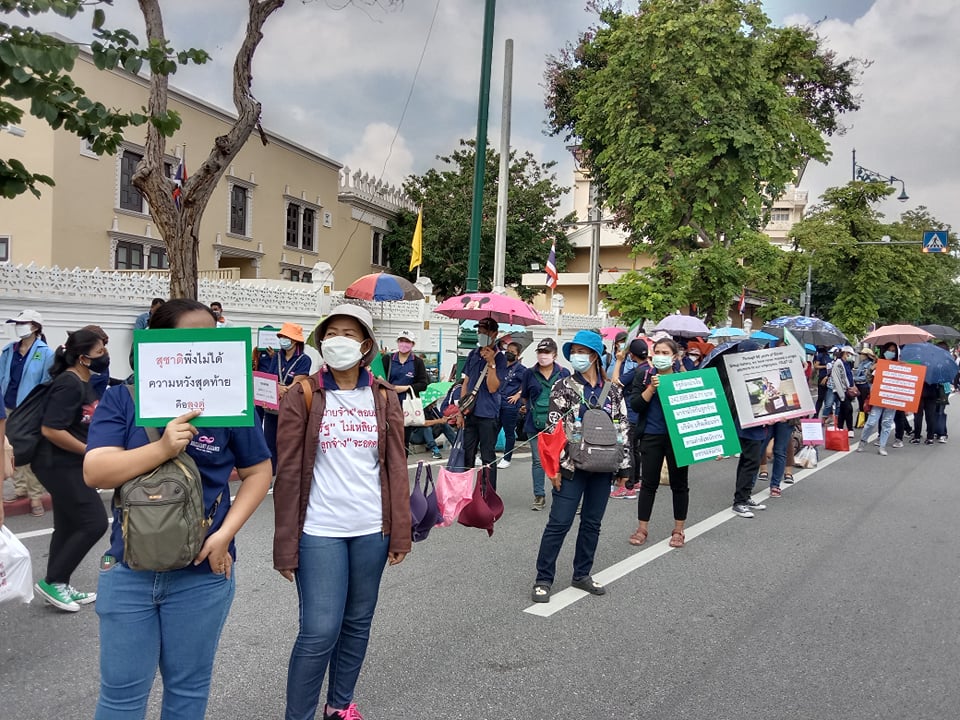 In addition to the demand for the unpaid wages and severance pay, the workers are urging the government to prosecute the company owner under the criminal law.
The workers argue that it is the government's duty to prevent foreign investors from running away from workers and responsibilities and that the government must take steps to remedy the problem.
In a letter addressed to the Thai Prime Minister IndustriALL general secretary Atle Høie says:
"It is high time for the Thai government to strictly enforce the labour law and protect the workers' rights. We support the call of CILT that the government should advance the payment to the workers.

"Most of them are women workers, unfairly impacted by the Covid-19 pandemic. They are forced to live on meagre savings because they cannot secure jobs during the pandemic."