6 January, 2022Covering 142,000 metalworkers in more than 300 companies, sector-wide collective bargaining kicked off in October 2021 between trade unions and the Turkish Metal Employers' Association MESS. Since mid-December, metalworkers have carried out actions, urging employers to accept their demands against the backdrop of Turkey's economic crisis.
IndustriALL affiliates Türk Metal, Birleşik Metal-İş, Özçelik-İş provided a list of demands to the MESS which included wage increases and improvement of working conditions, due to workers' significant loss of purchasing power in Turkey. 
Consumer inflation has surged in Turkey. According to official figures announced by theTurkish Statistics Agency (TUIK), annual inflation in 2021 reached 36 per cent, and 13.6 per cent just in December. However, the Independent ENAGrup claims that yearly inflation exceeded 80 per cent. 
Turkey's economic crisis has led to fluctuations in currency and increasing prices, which has left workers in a difficult situation. Workers feel the price increases of food and other day-to-day products.
Türk Metal demanded 29,57 per cent increase on behalf of its 129,000 members while Birlesik Metal-Is put forward 30,89 per cent for more than 11,000 union members. The unions' demands also include increases in benefits and improvement of working hours, healthcare, and paid overtime.
The Employers first offered 12 per cent for the first six-months, they later revised it to 17 per cent and lastly 21 per cent in the last session on January 5, 2022. Türk Metal and Birlesik Metal-Is have refused the latest offers from the MESS.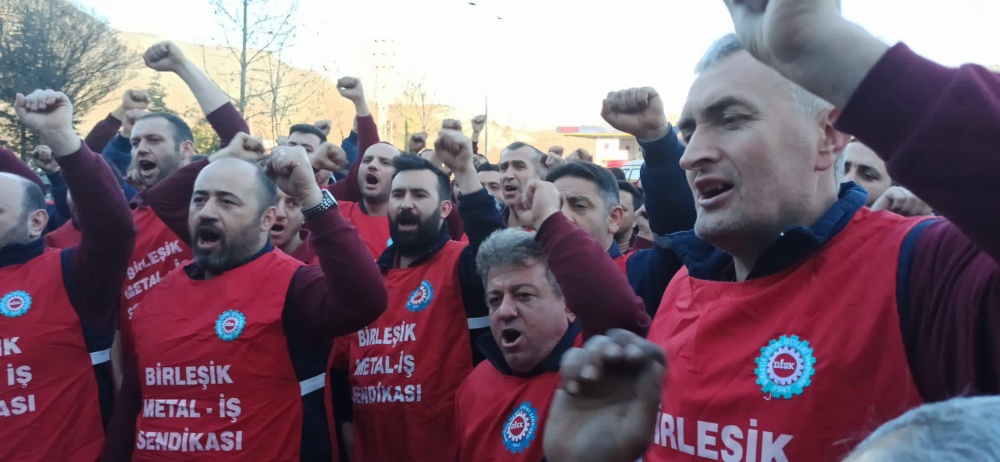 Both unions have begun mobilizing their members with warning industrial actions. Türk Metal and Birlesik Metal-Is have organized mass meetings in city centres where companies are located along with work stoppages on worksites. There is wide community support for the demands of metalworkers. 
Unions reported that the global issue in the semi-conductor supply, putting many industries in difficulty, cannot be an excuse for employers to rest on worker's pay rise.
After its Executive Committee on December 24, 2021, Türk Metal announced its decision to go on strike in all worksites where they have union presence, which should be put into place within 60 days. Birlesik Metal-Is announced strike action at four factories as of 14 January and at another 6 factories as of 18 January.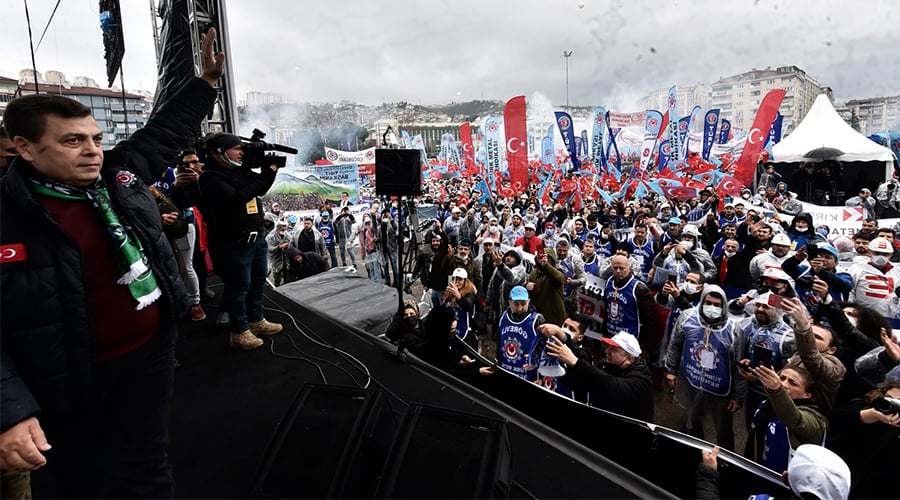 Türk Metal carried out a mass rally in the city of Kocaeli gathering around 100,000 people while Birlesik Metal-Is intensified its workplace level work stoppages and protests on several worksites.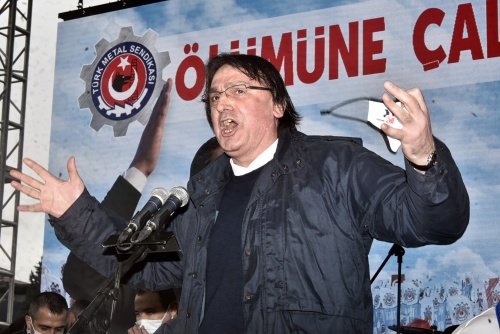 IndustriALL Global Union Assistant General Secretary, Kemal Özkan said:
"We fully support the demands of our affiliates representing thousands of metalworkers. Workers' expectation of wage increases is fully justified, particularly with the crushing inflation and the difficult economic situation in Turkey."
"We will continue to mobilize our global union family in extending our solidarity to our Turkish sisters and brothers."
"The struggle continues in Turkey everywhere else in the world."