11 August, 2020The Industrial Workers' Federation of Myanmar (IWFM) has successfully fought two mass dismissal cases, winning the reinstatement of over a hundred garment workers in Yangon.
In March, Kamcaine Manufacturing used Covid-19 as an excuse to dismiss 57 workers, members of IWFM. After months of engagement and a campaign to reinstate them, the company and the union reached a written agreement on 4 August 2020.
The agreement states that all 57 workers will be rehired and 5 local union leaders be reinstated with full back wages, benefits, and seniority.
Both parties agree to comply with freedom of association (FOA) guidelines, which stipulate that no worker should be penalized or discriminated against for his or her participation in a trade union.
In March, the garment company terminated the 57 IWFM members, including all seven executive members of the local union. The company claimed the termination was unavoidable due to a lack of orders during the Covid-19 pandemic. However, IWFM criticized management for union busting, as new workers were hired after the dismissal of the union members.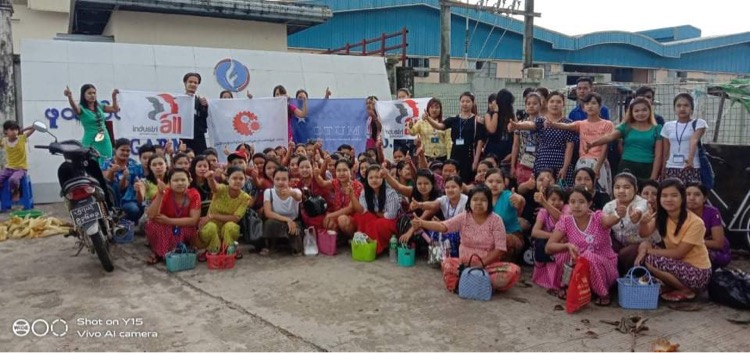 The IWFM also successfully negotiated with Futeli garment factory to reinstate 111 workers with full compensation and their original status. The garment workers were laid off in March and April, during the lockdown.    
IWFM president Khaing Zar says:
"Since March 2020, IWFM, suppliers and ACT brands have started social dialogue on FOA guidelines. I hope suppliers consult trade unions and brands before implementing any redundancy plan. If suppliers take unilateral decisions without discussing with us, it defeats the purpose of social dialogue."
Christina Hajagos-Clausen, IndustriALL sector director says:
"I congratulate IWFM for its two victories. I am glad to see that the FOA guidelines have become a standard reference and that the dispute resolution mechanism is functioning. IndustriALL will continue to promote awareness on FOA guidelines among garment suppliers associated with ACT brands."