1 September, 2022Artisanal and small-scale mining (ASM) in Sub Saharan Africa is largely informal with over 13 million, mainly youth, working in the informal mines. In Zambia, ASM extracts cobalt, copper, gold, iron, manganese, nickel, lead, tin, zinc, nickel, and precious stones while in Ghana the main mineral is gold.
A union delegation that is part of an international exchange programme, witnessed the harsh conditions in artisanal and small-scale mining (ASM) when they visited some open cast mines in Tarkwa District, Ghana on 30 August and resolved to continue campaigns for better conditions.
The delegation from IndustriALL Global Union affiliates, Ghana Mine Workers Union (GMWU) and Mineworkers Union of Zambia (MUZ) was accompanied to the mining sites by members of the Ghana Small Scale Miners Association.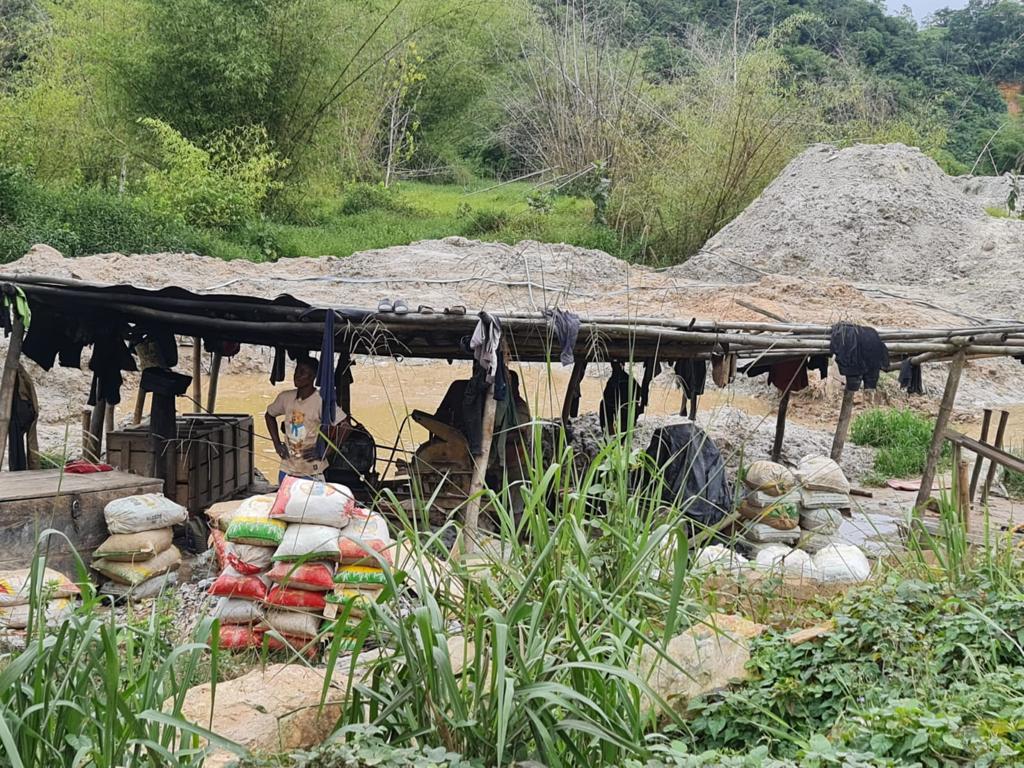 They visited three types of mines: those owned and operated by a company and employing about 320 workers, those belonging to a concession, and those owned by communities and supported by the government. However, at all the sites the unions saw the poor working conditions of the miners who did not even have personal protective equipment.
 
Kwarko Mensah Gyakari chairperson of the GMWU said:
"We continue to call upon the government of Ghana to ratify ILO Convention 176 and adopt measures from Recommendation 183 on safety and health in mines as these are important to ASM."
"We will discuss the inclusion of artisanal small-scale miners in our constitution at the next national congress later this year. This is aimed at promoting decent work in the informal sector and building union power which are part of the objectives of the ILO Recommendation 204 on the transition from informal to formal economy,"
added George Mumba, MUZ general secretary.
 
Paule France Ndessomin IndustriALL regional secretary for Sub Saharan Africa said:
"We welcome the campaigns by the GMWU and MUZ for a better ASM sector. This sector can contribute to the attainment of Sustainable Development Goals especially SDG8 on decent work and economic growth. It is important for the governments to continue providing concrete support for the growth and formalization of ASM."
The exchange visit is part of the activities of the union transformation innovative project which promotes formalization of ASM in Ghana and Zambia. The project is supported by Union to Union, Sweden.