28 July, 2022Nearly five months into Russia's invasion of Ukraine, the situation continues to deteriorate. Leaders of IndustriALL affiliates talk about a shrinking space to operate in, as members are losing their jobs.
Many of the country's mines are found in the Donbass and Luhansk areas. Donbass and Luhansk are now occupied by Russia, in this region some of the mines run by state companies Lysychanskvugillya and Pervomaiskvugillia were forced to close due to flooding. Unions reported that miners had to run from the war and the mineshafts flooded due to the absence of workers to pump the ground waters.
The Chornobyl nuclear power plant is now liberated after having been occupied for two months, but there have been dire consequences, and there are still concerns about another attack from Belarussian territory.
The situation at the nuclear power plant in Zaporizhzhya is worsening by the day. According to IndustriALL affiliate Atomprofspilka, Russia wants to incorporate the plant into the Russian nuclear company Rosatom from 1 September. The aim is to replace part of the Ukrainian staff with Russian workers. 
IndustriALL and affiliates continue to stand by the unions in Ukraine. Solidarity support is needed more than ever: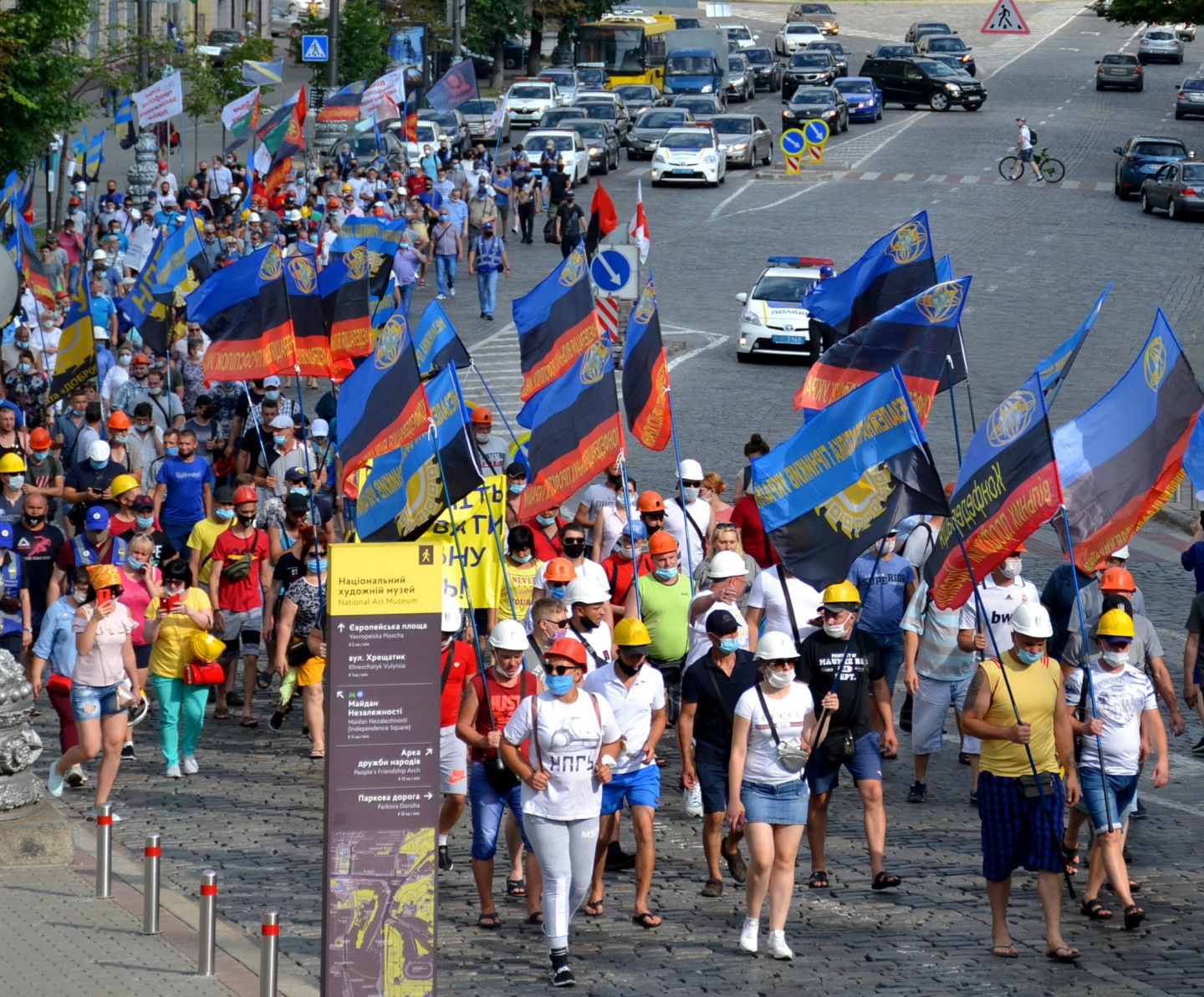 So far, funds raised through IndustriALL has been used for financial support and for accommodation and shelter for internally displaced members.