8 March, 2022With horrifying rates of 1,800 accidents and five fatalities every year, IndustriALL affiliates in Indonesia have signed a joint commitment with the regional government to tackle the frequent accidents, as well as the unhygienic sanitary conditions at Indonesia Morowali Industrial Park (IMIP).
During a visit to the regional labour office on 23 February, National Industrial Workers' Union Federation (SPN), Mining and Energy Federation (FPE-SBSI), together with the head of the regional labour office decided to form a tripartite taskforce to discuss and resolve issues concerning health and safety at IMIP.
 
For years, members of SPN FPE-SBSI have been raising concerns over the around 1,800 accidents and five fatalities that happen every year, demanding that the employer acts.
 
The unions have also demanded improvement of the toilet situation at the mines. The open-style toilets are dirty and insufficient; one of the mine sites provides a mere three toilets for 2,500 workers. Indonesia's Manpower Ministerial Decree No. 5/2018 requires employers to provide one toilet for every 15 workers.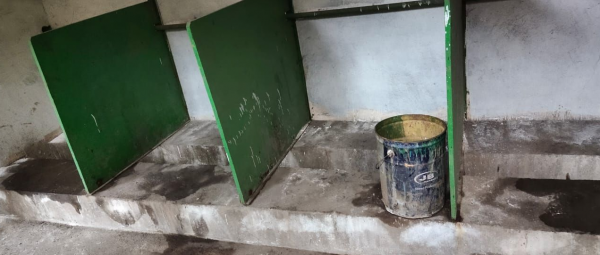 "Health and safety at IMIP is impoverished and the situation needs to change. I urge the labour office and employers to engage in social dialogue to improve working conditions. We also need more training to increase awareness of workers' rights,"
says Iwan Kusmawan, chairperson of IndustriALL Indonesia Council.
 
The employer has ignored the unions' demands, but the joint commitment calls for improving the poor sanitary conditions, preparing enough and decent toilets at mine sites, and it should be done through company regulation, collective agreements and the formation of an health and safety committee.
"There must be an end to the extraordinarily high accident rate and the unsanitary conditions at IMIP. IndustriALL is calling on the authorities to conduct a labour inspection, formulate a concrete, corrective and preventive action plan to create safe and healthy workplaces for all IMIP workers,"
says Glen Mpufane, IndustriALL mining director.
 
The industrial park, is a joint venture between Indonesia's Bintangdelapan Group and China's Tsingshan Group, part the Belt and Road initiative. It mainly produces nickel and stainless steel in 19 smelters in Morowali, employes around 54,000 workers.
 
Photo: SPN and FPE members from IMIP joined a workshop on 24-25 February to discuss issues facing workers at the mine sites.