25 August, 2022Tens of thousands of workers marched across the country's cities and towns on 24 August for living wages and to protest deteriorating socio-economic conditions. Unions say the cost of living is high, electricity supply unreliable and expensive, while service delivery by national and local government is erratic.
According to Statistics South Africa, annual inflation reached a 13-year high at 7.8 per cent in July and the prices of food, electricity, fuels, and medicine have gone up. Average households need about R5000 (US$294) for food. Unions says the national minimum wage of R3500 (US$206) needs review, and that the government should introduce a basic income grant of R1500 (US$88) to reduce financial pressure on workers who look after unemployed family members.
Unions are concerned by the high unemployment levels at 34.4 per cent, while the extended rate that includes discouraged job seekers is 44.4 per cent. According to official figures, seven million people are unemployed.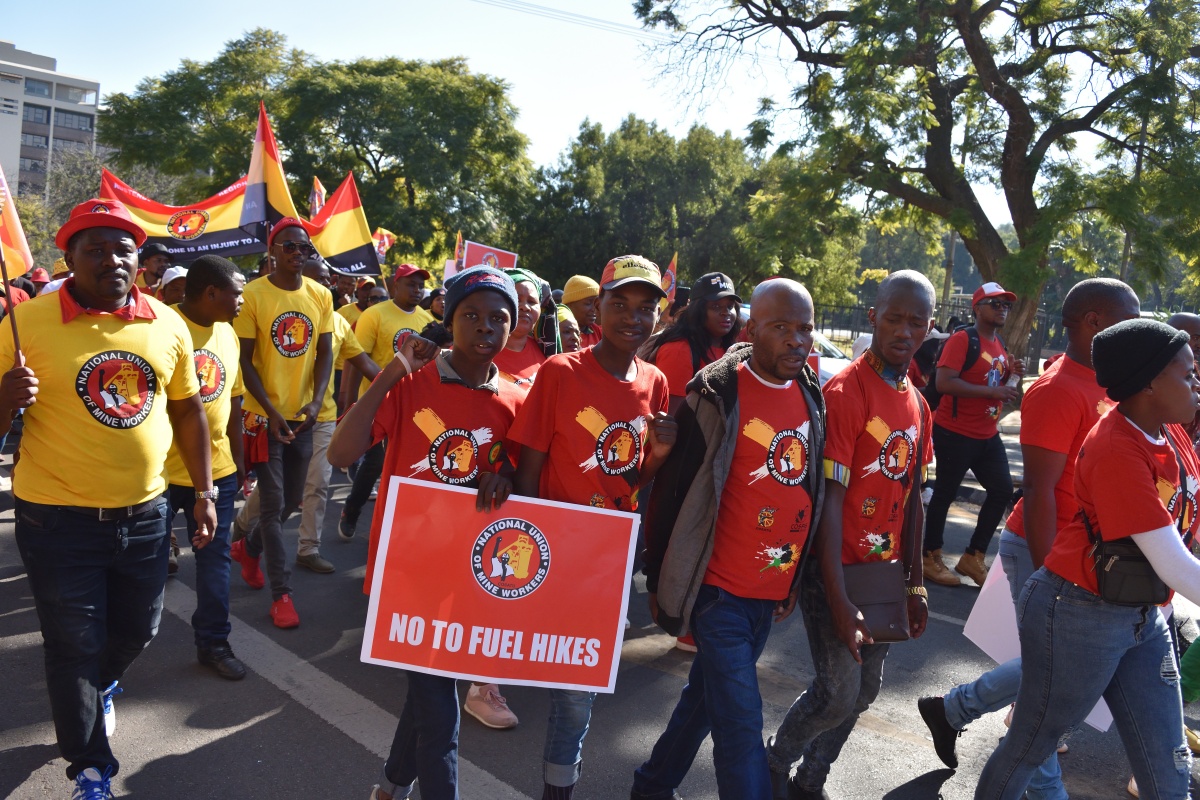 The strike, in which civil society and community-based organizations participated, was organized by the Congress of South African Trade Unions (COSATU) and the South African Federation of Trade Unions (SAFTU), to which IndustriALL Global Union affiliates also belong.
A miner from the National Union of Mineworkers, who marches in Pretoria, said:
"The union movement is exercising the right to protest and calling upon the government to address socio-economic issues. We want this strike to make an impact so that workers' demands are addressed, and action taken towards improving livelihoods for workers and their families.''
"We are striking to defend our rights to living wages as we do not have enough money to pay for our daily expenses. Unemployment is high, and our wages are not enough to cover the basics. Through this strike we are hoping that the government will get the message and act on our grievances,''
added a garment worker from the Southern African Clothing and Textile Workers Union (SACTWU).
Paule France Ndessomin, IndustriALL regional secretary for Sub Saharan Africa, said:
"South African workers are feeling squeezed by the increasing cost of living, yet wages are not catching up. Hence unions are calling for above inflation increases to improve wages as seen in the recent wage negotiations in most industrial sectors. We support this strike and the continuation of social dialogue to create jobs and reduce the high unemployment, especially among young people."