4 November, 2022Young union activists from the mining and metallurgical, oil and gas, textile and energy industries from Kyrgyzstan and Kazakhstan attended an IndustriALL forum called "Youth for new trade union prospects" in Kyrgyzstan on 27-28 October.
A need to include a section on youth policy in the collective agreements was highlighted during the meeting. To promote and protect the social and labour rights of young workers, trade unions need youth councils and ensure representatives are engaged in discussions on collective agreements.
Eldar Tadzhibaev, president of the Mining and Metallurgy Trade Union of Kyrgyzstan (MMTUK), shared experiences of successful youth organizing.
The union invites non-union members from the industry to sports events, youth seminars, concerts and actions.
"To make union membership even more attractive, MMTUK members are offered wide range of legal services, preferential banking conditions, discounts in shops, cafes, hotels, fitness centres etc., good mobile phone conditions,"
said Eldar Tadzhibaev.
Over the past year, thanks to the active involvement of young workers in organizing, four new trade union organizations were created with around 1,000 members, including at the Kyrgyz-Chinese gold mining company Makmal Gold Company LLC, where management kept ignoring the union. 
However, by the end of 2021, when the absolute majority of workers joined the MMTUK local union (400 members out of 450 workers), management signed a collective agreement and began fulfilling its obligations to transfer membership fees.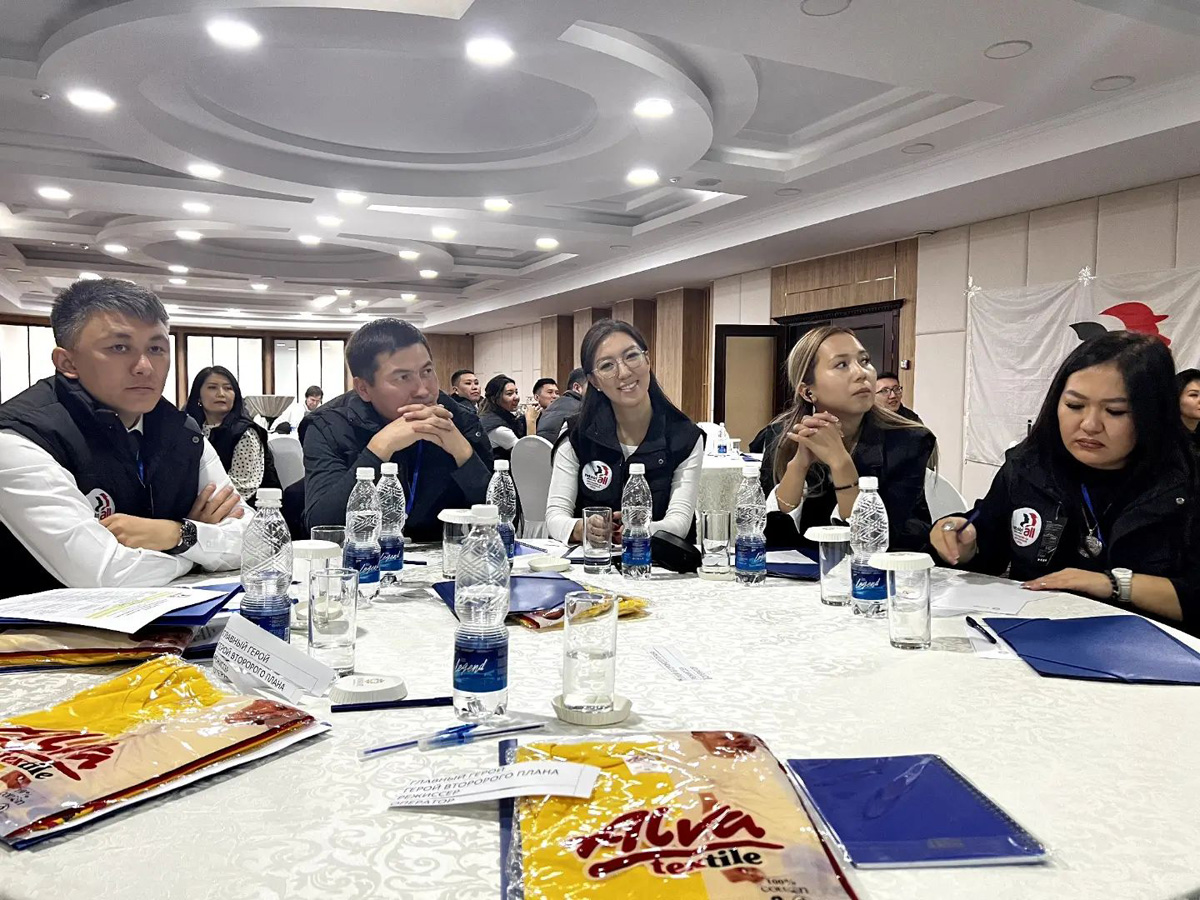 The issue of struggle between the old and new generations in the trade union has been another major topic. Retired workers who continue to work block young activists from opportunities, hence there is a need forhigher wages and higher pensions to ensure a decent life after a timely retirement.
Also, there was a discussion regarding large-scale amendments to labour legislation initiated by the employers of Kyrgyzstan, which supposedly should improve the investment climate.
IndustriALL regional secretary Vadim Borisov spoke on international experience on this issue:
"When discussing any amendments, it must be considered that attempts to cut the rights of workers often lead to socio-political upheavals. Not a single serious company will come to the country if there is a danger of such upheavals.

"In addition, reducing social standards to attract foreign capital leads to the consolidation of miserable wages for workers. It is necessary to create jobs with decent wages in the country and develop the economy of Kyrgyzstan."
Summing up the two-day youth forum, Vadim Borisov said:
"We hope that the days of fruitful discussions will set the main priorities for union action with a focus on youth. IndustriALL will continue to support those who take action."
Participants decided to continue the discussion and scheduled the next online meeting for 4 November.