18 June, 2020The coronavirus pandemic continues to hit Cambodian workers hard. On 13 June, Youli International (Cambodia) Garment Co. Ltd fired 724 garment workers, including 11 pregnant women.
In May the Chinese company furloughed 2,000 workers until the end of June. A month later, 724 workers were dismissed.
The majority of the workers are women, and the dismissals affects their take-home pay and their dependent children. Women workers at Youli subsidiary, Shuangli, organized a protest to oppose the termination at the entry of Shandong Sunshell (Svay Rieng) Special Economic Zone, where the company is located.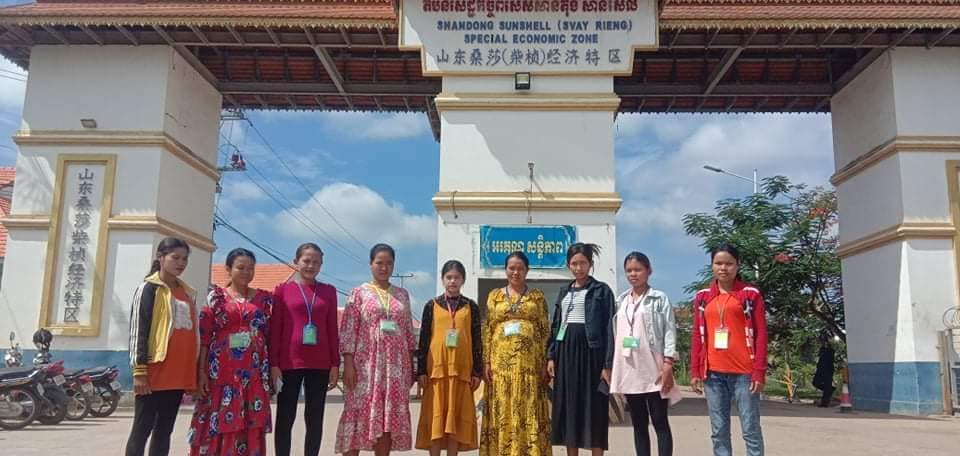 The contract of local union leader at Youli, Por Rado, has been terminated as he is accused of exploiting working hours for union work. IndustriALL affiliate, Collective Union of Movement of Workers (CUMW), is condemning Youli and Shuangli for union busting and violence against workers.
CUMW president Pav Sina says:
"On several occasions, supervisors have kicked and twisted the arm of women workers and thrown pieces of garment at them. These violent and insulting acts must be stopped.

"Our members have been repressed, intimidated and discriminated by factory management just because they are unionists; the company is trying to destroy the union movement in the factory. The union busting is evident; after dismissing 724 workers, the company is now recruiting new workers."
IndustriALL regional secretary Annie Adviento calls on Youli to reinstate the terminated workers, to ensure their income and food security during the Covid-19 pandemic.
"Violence against women at workplace is totally unacceptable and I urge the company to take disciplinary action against the accused supervisors. A police report should be lodged as these are criminal offences."

"The Ministry of Labour and Vocational Training must conduct a thorough investigation inon the allegation of anti-union discrimination. Many companies in the region are using Covid-19 as pretext to get rid of union leaders, the government must uphold rule of law and protect unionists."