31 August, 2020An accident at Hindustan Shipyard Limited (HSL) on 1 August killed ten workers and points to another example of a safety crisis in India.
As HSL employees were load-testing a 70-tonne capacity crane it came crashing down, killing ten workers.
The deceased include four employees of Hindustan Shipyard, three of Greenfields corporation, two Lead Engineering company employees and one from EMMS Squad Seven company-employee.
According to reports, the crane was built through a work order to Gujarat based Anupam Industries in May 2009. In 2017, Anupam industries commenced the installation, but during the commissioning, the HSL wanted to fix some defects and perform load trials. However, the company did not complete the work, and in 2019 it outsourced the tasks to Greenfields corporation. The fatal accident happened on 1 August, when the load trials were carried out by the Greenfields corporation.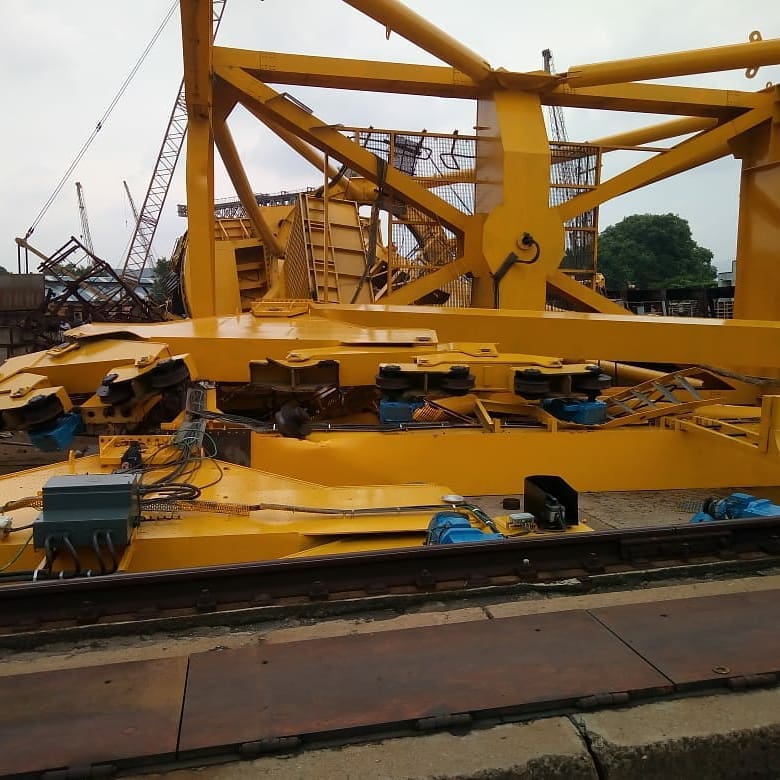 The police has registered a case under section 304A, causing death by negligence against HSL and Gujarat based Anupam industries and Greenfields corporation. Immediately after the accident two investigations were launched, one by HSL and one by the Vishakapatnam district collector. A recently submitted report underlines that design and erection defects caused the accident.
Mr. Ramu, general secretary of Hindustan shipyard staff & workers union, says:
"HSL management announced a compensation payment of Rs 50 lakhs (US$ 68,000) to the dependents of the deceased. The compensation will be paid to both permanent and contract workers who were killed, in addition to the statutory benefits.

"The union is supporting the family members in the process of receiving the compensation. The company also informed that permanent employment will be provided to one family member of  the HSL permanent employee victim."
Kan Matsuzaki, IndustriALL shipbuilding and shipbreaking director, says:
"HSL is a public sector company and should have the highest standards for safe operations. The defects had been previously identified but not corrected in time, which lead to an avoidable loss of lives. There should be an investigation, and those responsible should be held accountable. And the victims' families should be paid appropriate compensation."
The ILO revised code on Safety and health in shipbuilding and ship repair (2018) contains comprehensive guidance on how to improve OSH in the industry and sets out how governments, shipowners, employers, workers and their representatives should work together in doing so.
IndustriALL plans to provide OHS training to the unions based on the code which is also available in Hindi.