5 November, 2020Some ninety union leaders representing workers throughout the largest multinational steel and mining company, ArcelorMittal, discussed the recent developments inside the company at the virtual global union network meeting on 3-4 November 2020.
The meeting took place against the backdrop of the second wave of the Covid-19 pandemic, which has plummeted the steel and mining sectors into an economic crisis. Participants noted that ArcelorMittal same as other companies of the sector is using the pandemic as an excuse to accelerate changes by cutting jobs and worsening working conditions. The company embraces remote work and accelerates digitalization and automation. Even though not necessarily negative, in absence of consultations with workers' representatives these changes can lead to further deterioration of conditions.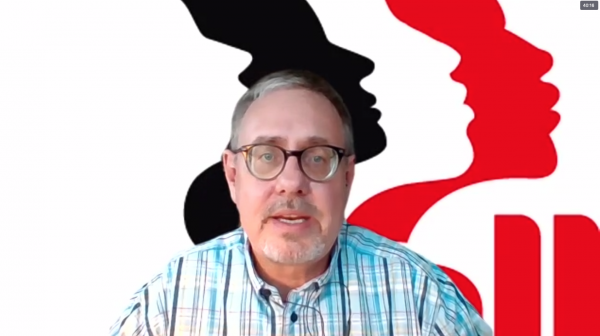 IndustriALL's base metals and mechanical engineering director Matthias Hartwich said:
"This crisis is again showing that the current economy is not sustainable and is producing inequality victimizing workers."
Now more than ever, genuine social dialogue between the company management and unions is needed to find a way out of the current crisis. This particularly refers to a constant exchange between the company and trade unions about the future strategy and evolution of the ArcelorMittal group involving workers and their representatives through a genuine dialogue at all levels.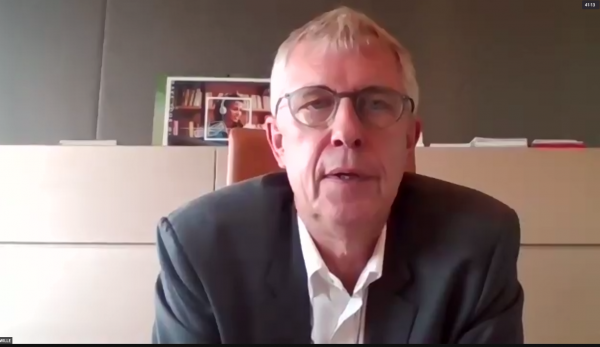 ArcelorMittal's Group Head of Human Resources Bart Wille joined the two-day meeting to present at the company's perspective and strategies. Wille received a series of questions, comments and criticisms from participants, particularly related to the quality of labour relations and social dialogue in the company.
Participants stressed that since the last global union network meeting in Rio de Janeiro, Brazil in April 2019, social dialogue in the company has declined. Social dialogue should be a two-way street providing sufficient, transparent and timely information about developments in the company, and trade unions should be consulted on critical issues, notably the future growth strategy and investments.
Based on the feedback in the meeting, as well as the exchange with management, participants adopted a declaration.
While recognizing the company's efforts in addressing health and safety issues especially during the Covid-19 crisis, participants raised their expectations for better cooperation, collaboration and dialogue between management and trade unions. Particular reference was made to improving and strengthening the functioning of the ArcelorMittal Joint Global Health and Safety Committee, which was formed under a global agreement reached between the signatory unions and management in 2007.
The union network reiterated its strong demand to negotiate a global framework agreement with ArcelorMittal's global management that includes company support for a global union committee with proper information and consultation processes over cross-country issues.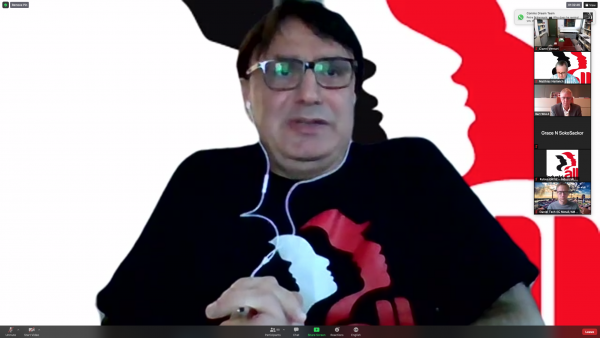 IndustriALL assistant general secretary Kemal Özkan said:
"Our affiliates are faced with a number of conflicts over restructuring at ArcelorMittal with closures and job losses. Our global union network is disappointed with the deterioration in quality of the labour relations with ArcelorMittal. We urge the company to immediately address the ongoing problems in dialogue with our affiliates and to demonstrate a stronger commitment to the institutionalized social dialogue at global level."