2 August, 2019Over 150 shipbreaking members of IndustriALL affiliates benefited from a medical camp organized on 26 July at Shitakund, Chattogram.
The temporary clinic to provide a basic health check-up and free medical treatment to shipbreaking workers was organized by IndustriALL affiliates the Bangladesh Metal Workers' Federation (BMF) and the Bangladesh Metal, Chemical, Garments and Tailors Workers' Federation (BMCGTWF) as part of the IndustriALL and FNV shipbreaking workers projects.
It was observed that most of the shipbreaking workers face general health issues like body pain, fever and physical weakness, and a few workers presented with intense pain in the legs, knees and bones. Doctors provided prescriptions and advice for follow up diagnostics.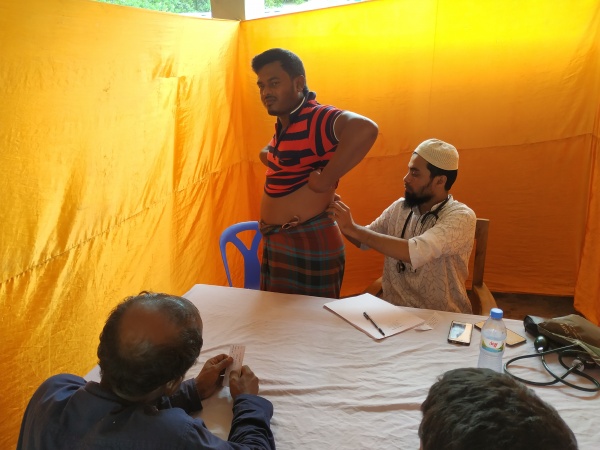 Md. Halim (27), a shipbreaking worker, said,
"Doctors at this medical camp were very friendly and they carefully explained my health problem. I am very happy that in addition to some health tips I also received medicines. We hope there will be more such medical camps in coming days, which will be very useful for me and hundreds of shipbreaking workers in this area."
General physicians, orthopedics and skin specialists of Chattogram Medical College Hospital participated in the camp and provided treatment for shipbreaking workers.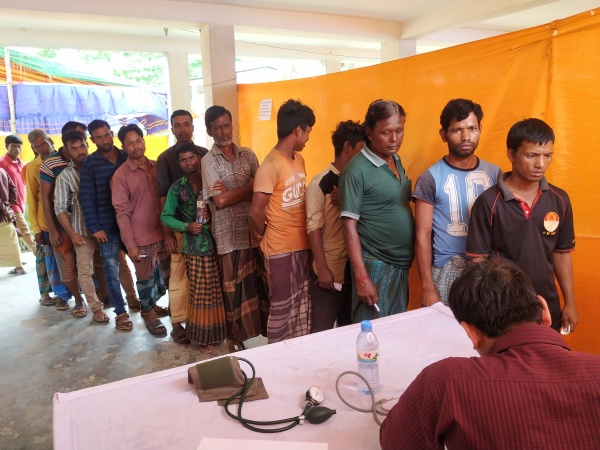 Kan Matsuzaki, IndustriALL shipbuilding and shipbreaking director said,
 "The health camp was organized to provide some basic medical support to shipbreaking workers in the absence of medical facilities near shipbreaking yards. The government and employers need to take more meaningful steps to create good health infrastructure for shipbreaking workers".
Apoorva Kaiwar, IndustriALL South Asia regional secretary said,
"We commend IndustriALL Bangladesh affiliates for taking this important solidarity initiative with the shipbreaking workers by organizing health camps successively for the second year. We look forward to having similar fruitful interventions in future."