6 February, 2023IndustriALL's affiliates in Bangladesh are demanding an increase in the minimum wage from BDT8,000 (US$75) to BDT23,000 (US$215) for garment workers, as the country sees roaring inflation, leaving workers struggling to make ends meet. 
IndustriALL affiliates are calling on the government to immediately form a minimum wage board to review minimum monthly wages. Bangladeshi labour law requires the formation of a new wage board every five years to settle wage structures for every industry. The government last reviewed garment workers' wages in 2018, when the minimum wage of an entry-level garment worker was fixed at BDT8,000 (US$75).
IndustriALL Bangladesh Council, together with Garment Sramik Karmachari Okko Parishod, demonstrated in front of the National Press Club in Dhaka before submitting a memorandum to the labour ministry on 5 February. The demands include the minimum wage of an-entry level garment worker fixed at BDT23,000 (US$215), with a yearly increment of ten per cent as opposed to the current five per cent. Other demands of workers' unions include ration facilities for workers, considering the rising cost of living.
The market situation has drastically changed between 2018 and 2022. With skyrocketing inflation, it has become impossible for workers to afford a decent standard of living. The inflation rate in Bangladesh crossed 9.5 per cent in August 2022, the highest in eleven years. Meanwhile, the RMG exports from the country increased by 14.31 per cent to US$27.418 billion during the period July 2022 to January 2023.
"The government must immediately reconstitute the national minimum wage board that includes workers' representatives. Rising inflation has put garment workers in a dire situation. Their wages need to be revised accordingly, along with adequate social security measures,"
says Amirul Haque Amin, president of IndustriALL Bangladesh Council.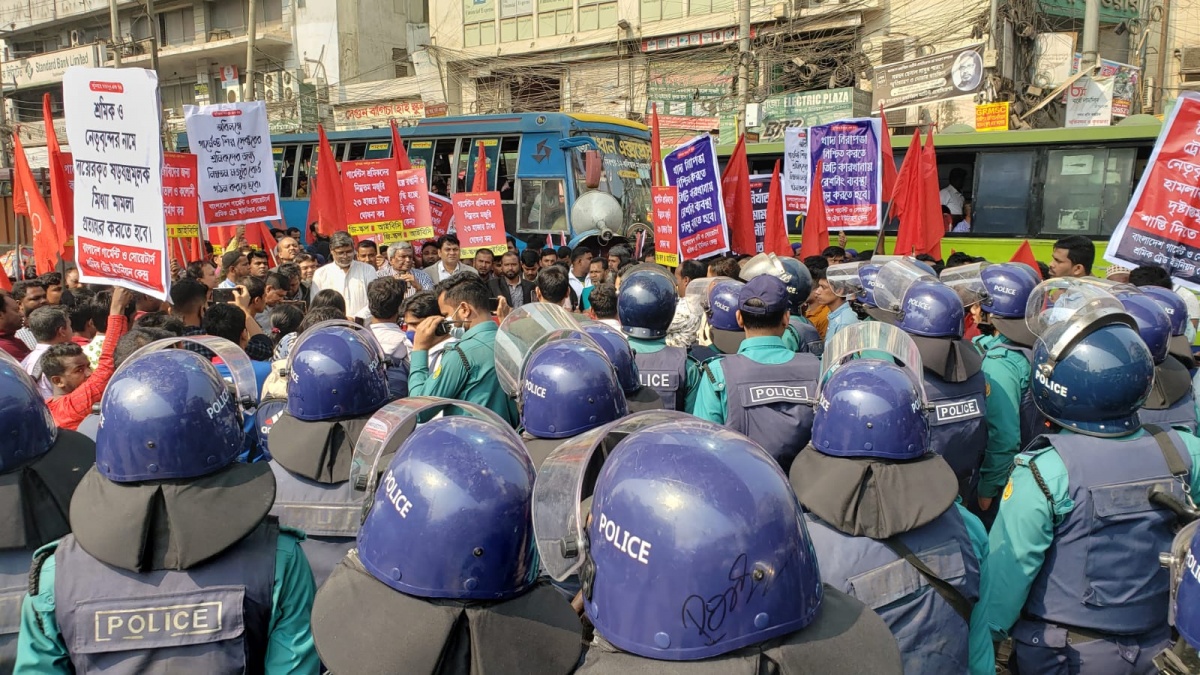 The unions are demanding that the basic wage is made 65 per cent of the total wage, which includes both the basic wage and allowances. Currently, the basic wage for a garment worker is less than 60 per cent of the total wage. This is important as termination payments, like severance and gratuity are calculated based on the basic wage. There is also a demand that the government removes two grades from the existing seven-grade wage structure for garment workers as the current grade system keeps the workers under-graded despite long work experience.
"IndustriALL fully supports the demands to increase minimum wages of garment workers. The current wages are extremely low and much less than what is needed for mere survival,"
says Apoorva Kaiwar, IndustriALL South Asia regional secretary.