10 June, 2020Citing Covid-19 measures as an excuse, mining giant BHP Billiton has unilaterally changed the shift system at an Australian coal mine.
According to IndustriALL Global Union affiliate, CFMMEU Mining and Energy, the changes are part of an ongoing and incremental war of attrition that the company is waging against the union. Across the world, unions organizing BHP workers argue that the company is undermining collective agreements in efforts to further casualize the workforce.
In May, the CFMMEU won an employment tribunal appeal against BHP's outsourcing policy.
The CFMMEU was forced to launch a further court challenge against unilateral changes to the roster cycle introduced by BHP Coal at the Saraji mine in the Bowen Basin coalfields of Queensland. The union argues that by replacing the existing roster system without consultation the company is violating the 2018 enterprise agreement.
The company claims that the new roster system is necessary to manage Covid-19 related risks. Globally, the company has a poor track record in responding to the health crisis: at a mine in Peru, 216 workers tested positive, and unions in Chile had to stop work to force the company to take safety seriously.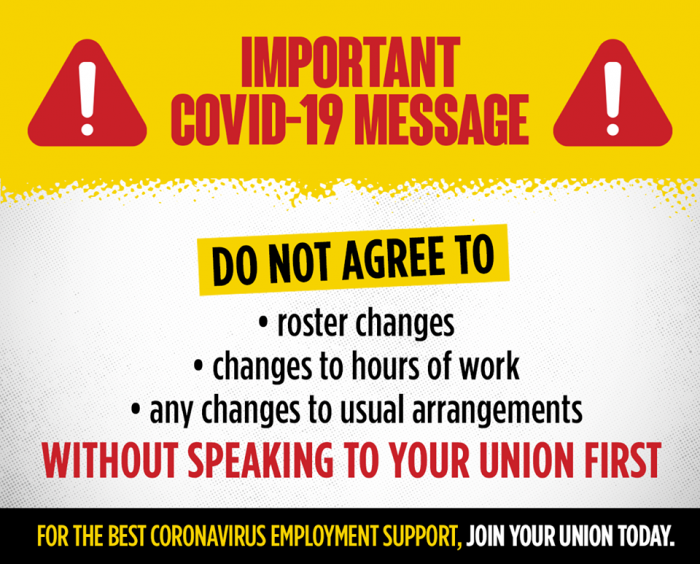 Most of the 400 workers at the Saraji mine were on a shift system of three day shifts, a day off, three night shifts, and then six days off. The company moved the entire workforce to a system of seven days on, seven days off, followed by seven night shifts. BHP has imposed the new system for the next six months.
The enterprise agreement accepts shift changes but limits them to a maximum four week period. The company also failed to seek agreement or to identify if the workforce supported the change.
At the end of the four-week cycle allowed by the agreement, the union requested that the shift change be terminated. The company refused. Because the industrial relations tribunal the Fair Work Commission had previously ruled on this issue, the union filed legal action.
IndustriALL mining director Glen Mpufane said:
"Using Covid-19 to push through unpopular changes is a dirty tactic that employers are resorting to across the world. BHP tried this in Peru and Chile too. We need to be firm in putting a stop to it.

"A shift change may seem like a minor issue, but an enterprise agreement exists for a reason and must be respected. Changing shifts unilaterally is part of a global attempt by BHP to undermine unions and casualize the workforce.

"We won't stand for it."