28 January, 2021A number of IndustriALL affiliates in Zambia and Zimbabwe are implementing recommendations from gender audits that took place in November and December 2020. The gender audits are a response to reports of increased violence against women during the Covid-19 lockdowns in most countries in Sub Saharan Africa.
The gender audits stressed that although the unions are complying with labour laws on gender more needs to be done to protect the rights of women workers.
ILO Convention 190 provides an opportunity to address gender-based violence and harassment in the world of work. It is argued in the audits that if Convention 190 is ratified and domesticated in Zambia and Zimbabwe, gender relations and equality will improve.
The unions in the two countries are involved in consultations on the ratification processes that are taking place with government ministries and labour federations.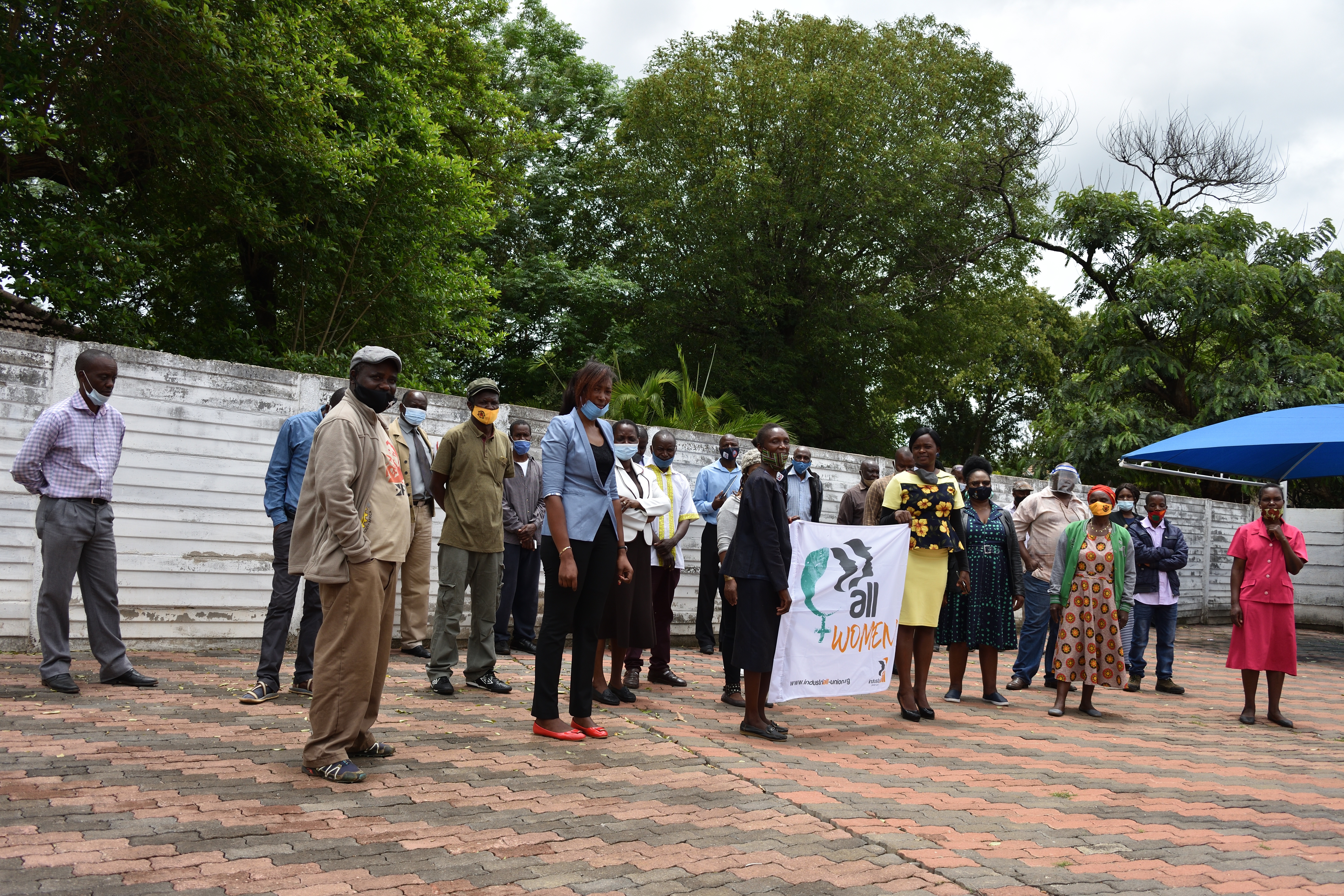 The gender audits recommend that union constitutions be gender inclusive. This can be done by having more women in leadership positions and introducing quota systems that elevate women in the union.
Union gender policies should be regularly updated and be implemented and monitored. They should also integrate clauses to address violence and sexual harassment. The gender audits also recommend that unions must develop reporting mechanisms to enable victims of violence to seek recourse.
Capacity development programmes for women and men in unions are needed on topics that include gender mainstreaming.  More women-to-women engagement in union activities should be promoted, and the use of digital networking and social media encouraged to facilitate discussions on gender equality. Collective bargaining agreements should also include gender clauses.
Paule France Ndessomin, IndustriALL regional secretary for Sub Saharan Africa says:
"The gender audits point out that we do not only need to be firm but must act to stop sexual harassment and exploitation in the union and the world of work. Our campaigns for the ratification of Convention 190 must make this a priority. Women workers need protection and must not continue to suffer in silence."
The audits were conducted with support from Union to Union as part of the IndustriALL Sub Saharan Africa Union Building Project, drawing on best practices from the women participation and integration work with Swedish unions Unionen and IF Metall.
Participating unions from Zambia: Mineworkers Union of Zambia, the National Union of Building, Engineering and General Workers, National Union of Commercial and Industrial Workers.
Participating unions from Zimbabwe: Zimbabwe Chemical Plastic and Allied Workers Union, Zimbabwe Diamond and Allied Minerals Workers Union, Zimbabwe Energy Workers Union.