15 June, 2022In a series of workshops, around fifty trade unionists, including many women working in coal mines, discussed how to tackle the government's and management's attempts to weaken union power through privatization of public coal companies and increased outsourcing.
More than 40 per cent of the participants were women working in coal mines, including in coal blasting and separating heavy machinery.
Women miners stressed the need for trade unions in coal mines to address concerns like the availability of clean washrooms on mining sites, workplace sexual harassment and paid leave. Space should be made for women in traditionally male dominated unions, and negotiations, collective bargaining and other bipartite bodies need to include women workers.
Participants discussed how unsafe mining is and how the government and coal mining authorities ignore health and safety, especially related to precarious workers. Employers fail to train precarious workers, there are poor monitoring mechanism, and a lack of safety equipment. When union representatives raise health and safety issues, they face management retaliation in the form of transfers and show-cause notices.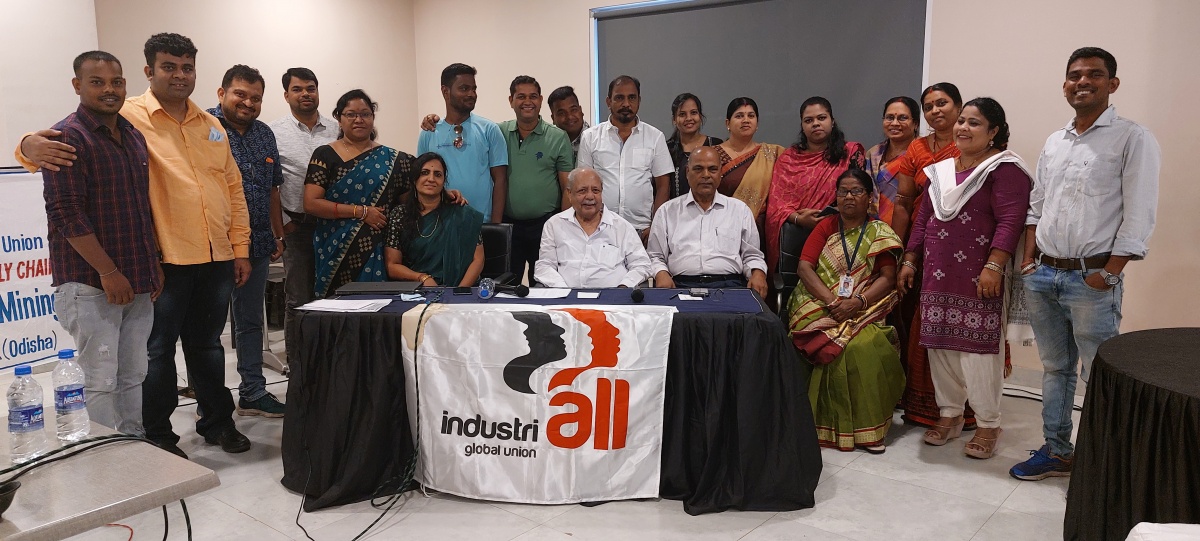 The national coal wage agreement (NCWA), which represents the wage structure and other conditions including fringe benefits, expired in 2021. There has been no discussions to renew it since.
The unions expressed deep concerns over the government's attempt to outsource public sector companies, including Coal India Limited, and to monetise coal assets. The government is set to monetise 39 coal blocks worth Rs 75,220 crore (US$9 billion) in the current financial year FY23.
Apoorva Kaiwar, IndustriALL South Asia regional secretary, said:
"As the nature of work shifts from permanent to precarious, it's critical that unions address the concerns of precarious workers, and in particular women, who are more likely to be employed in insecure and unsafe working conditions."