22 December, 2020IndustriALL Indonesian affiliate Lomenik is calling on PT Kemet Batam Electronics to reinstate the local Lomenik union secretary, dismissed in November for alleged unauthorized leave.
According to the collective agreement, Wisnu Nunky Saputra had as a union official, the right to take union leave, and informed his superior that he would be away. On that day Saputra organized Lomenik's distribution of food to unemployed workers in Batam Island, and then went home to care for his son who had fallen ill.
Protesting against the unfair dismissal, Saputra colleagues launched a solidarity strike. In response, more than 100 Lomenik members received warning letters from the company for joining the strike.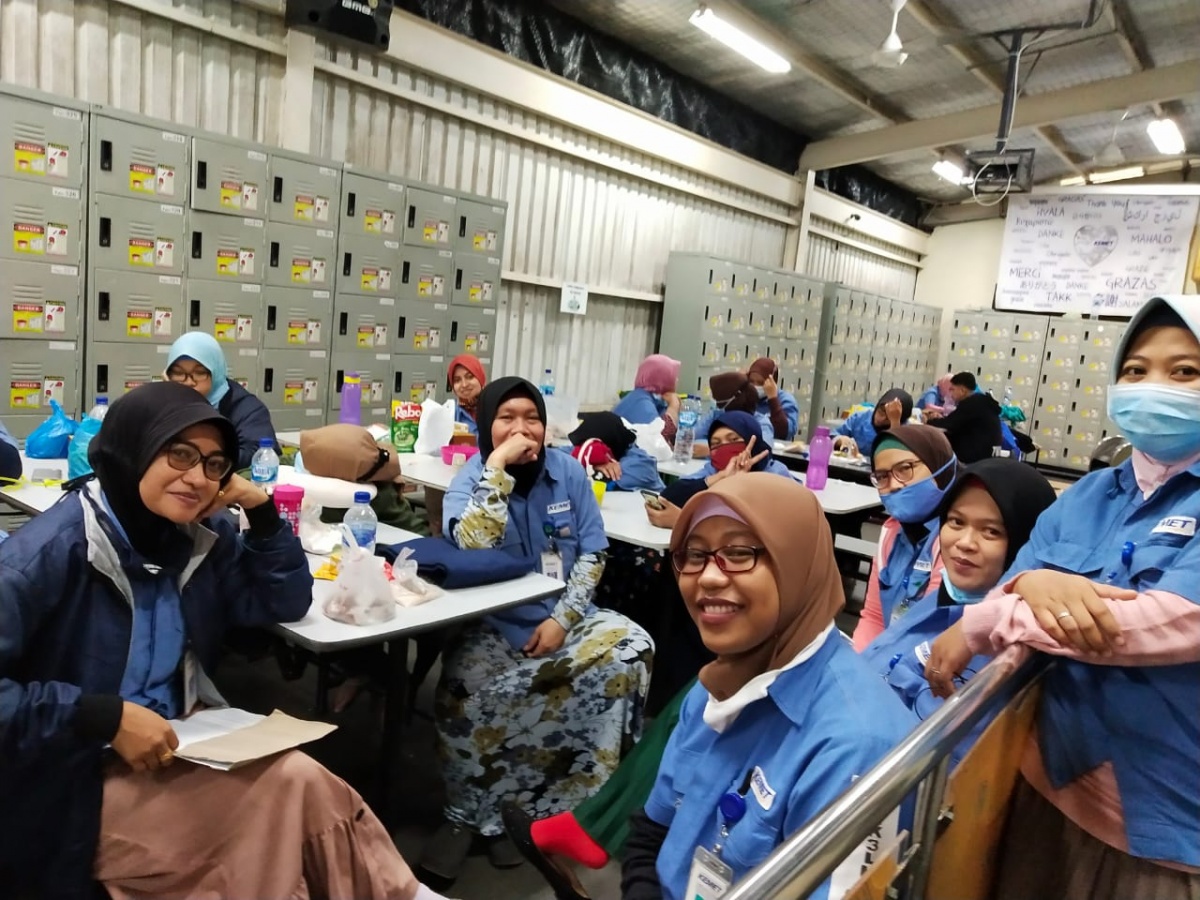 IndustriALL Global Union sent a letter to PT Kemet Batam Electronics, stating that the company ought to be more tolerant towards the sick leave applied by a union official and welcome the social work of Saputra and Lomenik that improves the general welfare of people of Batam.
After the intervention of IndustriALL and Lomenik, the dispute has been referred to the Industrial Relations Court. While waiting for the ruling, Saputra continues to receive his wages.
Lomenik deputy president Eduard Marpaung says:
"We hope PT Kemet will reinstate Saputra in his original position. We need industrial peace and a win-win solution during the pandemic."
Annie Adviento, IndustriALL South East Asia regional secretary says:
"At least 2.56 million workers have lost their jobs and 1.7 million have been furloughed in Indonesia as a result of the pandemic. Employers should exercise their social responsibility at this critical time and we urge PT Kemet to reconsider its decision and reinstate Saputra immediately."