6 April, 2022Building on twenty years of strong industrial relations between IndustriALL and the leading chemicals and advanced materials multinational, a further improved Global Framework Agreement was signed on 31 March 2022.
The agreement content was strengthened around several important areas, including:
Telework rights
C190
EU due diligence & UN binding treaty – supply chain oversight
Just Transition
Conflict resolution
Maintaining the agreement at the upcoming split of the company
Workers' rights to health and safety
Skills transfer
Battery supply chain
US Taskforce Agreement renewed for the duration of the GFA
The four-year agreement includes serious commitments on due diligence along the supply chain. Taking note of the different international standards on this issue, including the upcoming EU Directive on corporate sustainability due diligence, the agreement establishes a new working group of workers and management to investigate respect of core labor rights in suppliers and seek remediation where problems are found. Solvay commits to suspend contracts with suppliers that fail to remedy human rights and environmental abuses following warnings.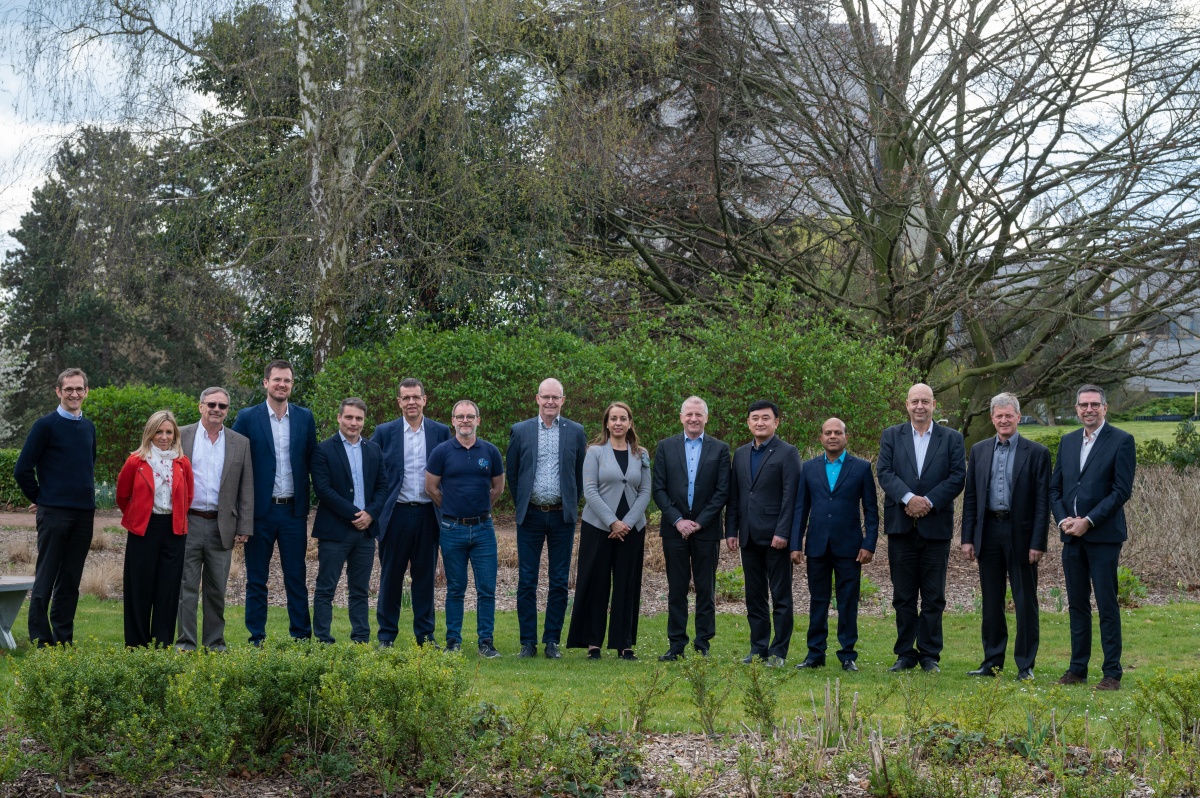 Signing the new agreement, IndustriALL general secretary Atle Høie said:
"Several years of joint work between our organisations has built something special. This is a benchmark agreement in content, implementation, and spirit. We will continue to build and improve with a constant drive to progress workers' rights and conditions throughout the company and its supply chain."
Solvay CEO Ilham Kadri said:
"Social dialogue is precious to me and the company. The year 2020 was tough for this company, but together we built trust and came out stronger. Good social dialogue and being profitable go hand in hand. Thank you for your collaboration and for making us stronger."
A total of three agreements were signed during the ceremony, including a renewed Memorandum of Understanding for Labor Relations in the USA, and the Solvay Global Forum Agreement signed by the CEO and Solvay Global Forum Coordinator Albert Kruft.
These agreements come as an important restructuring of the company has been announced, with a split into two new entities to be completed by the second half of 2023. One will cover the soda ash, peroxides, silica, and Latin American solvents businesses. These mostly commodity operations generated sales last year of US$4.5 billion.
The second new company will encompass Solvay's faster growing and more profitable businesses, including specialty polymers, aerospace composites, consumer product ingredients, and aroma chemicals, which last year reported sales of US$6.6 billion.
The negotiation was supported by an inclusive consultation process of key Solvay unions. An important role was played by the Solvay Global Forum which is a consultative body of key worker reps from the company's operations around the world, established in 2015.