2 May, 2019IndustriALL Global Union strongly condemns DowDuPont's callous lock-out of 228 USW members at its Rohm and Haas Texas Inc plant in Deer Park, USA.
Local 13-1 members of IndustriALL affiliate, United Steelworkers (USW), have been locked out since 22 April after negotiations for a new collective bargaining agreement were abruptly ended by the company.
The USW members have twice voted to reject the company's poor contract offer. The main three problematic areas for Local 13-1 are wages, overtime distribution and arbitration provisions. The company's proposals were rejected in worker ballots, first by 96 per cent and second by 98 per cent.
However, instead of negotiating in good faith with the union to reach a fair contract agreement, the company ruthlessly locked the workers out. The USW has filed a complaint to the National Labor Relations Board, identifying the dispute as an Unfair Labor Practice. Rohm & Haas Texas Inc is a wholly-owned subsidiary of DowDuPont, the giant market-leading chemicals conglomerate.
"The company's decision to lock its doors on these hard-working union members is reckless and irresponsible," said Ruben Garza, Director of USW's District 13, which includes Texas and three neighbouring states. "These workers have been bargaining with this company in good faith to reach a fair agreement, and now, through no fault of their own, they find themselves on a picket line."
USW Local 13-1 and leadership from the Deer Park plant met on 30 April in the presence of a federal mediator. However, according to USW, there was no meaningful movement made by the company towards an agreement. Both parties have agreed to meet again next week to continue dialogue. The USW has consistently stated that they are fully committed to bargain in good faith and reach a fair agreement.
The members of USW Local 13-1 object to the company's wage proposal of a 1.8 per cent wage increase each year for five years, which is not in line with local industry standards and likely won't keep up with the cost of living.
They have also rejected a new system of overtime, which attempts to deal with concerns about safety and fatigue. The union argues that the company should fix the problem of understaffing rather than replace an overtime system that works.
In addition, the union is opposed to a new arbitration process that would give management the freedom to discipline employees up to the point of termination without any recourse mechanism for workers.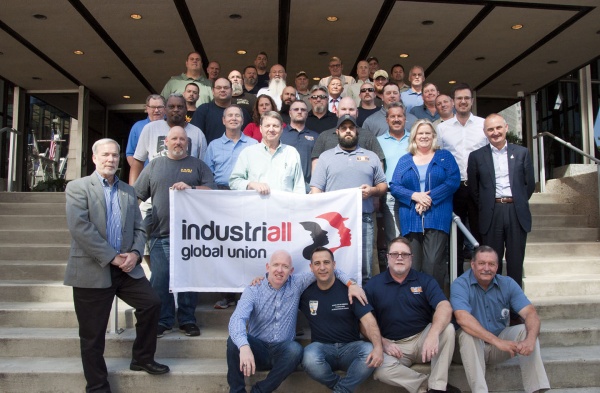 In a letter to Leo Gerard, International President of the United Steelworkers, on 29 April 2019, IndustriALL general secretary, Valter Sanches, wrote:
"We call on DowDuPont to bargain in good faith and reach an agreement with Local 13-1 so that work can restart under a fair contract. IndustriALL Global Union sends our warmest solidarity greetings and support to Local 13-1's picket line and union hall in Pasadena. Stay strong, you are not alone."