5 June, 2019IndustriALL Global Union is lodging a complaint against Mitsubishi Electric with the Organising Committee of the Tokyo 2020 Olympic and Paralympic Games to stop rights abuses at the company's Thai operations.
Mitsubishi Electric, an official partner of the Tokyo 2020 Olympics, is contravening the Fundamental Principles of the Games' Sustainable Sourcing Code, through violations of core ILO Labour Standards at its subsidiary, Mitsubishi Electric Consumer Products Thailand.
Mitsubishi Electric's Thai subsidiary has subjected workers to degrading and humiliating treatment, locked-out union members, forced workers to sign a document denouncing their union, and disobeyed a ruling by Thailand's Labour Relation Committee (LRC) to reinstate union members.
The LRC has described Mitsubishi Electric Consumer Products behaviour as "vengeful" towards the union and found that the company violated Thai labour legislation on anti-union discrimination.
Mitsubishi Electric Labour Union Thailand, which represents the workers intimidated and harassed by the company, is affiliated to IndustriALL through the Confederation of Thai Electric Appliances, Electronics, Automotive, and Metal Workers (TEAM) and the Thailand Electronics and Electrical Appliances Workers' Federation (TEEF).
Twenty-three of the union's members have been laid off at the plant in Chonburi province, while 27 others, including the former union president Cherd and vice president Thanaphat, have been locked out.
Among several violations, the company forced union leaders and 400 locked-out union members to: attend a four-day camp at a military base to "learn discipline and order"; undergo five days of training by an external human resources firm, where they were expected to "reflect on their wrong doing"; perform one day of cleaning old people's homes to "earn merit"; and spend three days at a Buddhist temple, with no regard for their religious beliefs. The workers were also made to post apologies to the company on their personal social media accounts.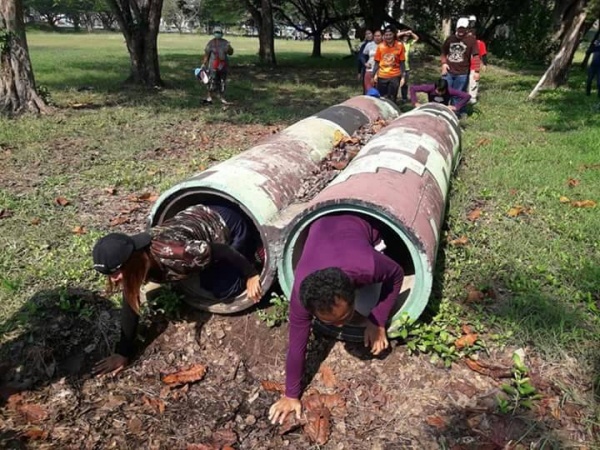 IndustriALL has written to Mitsubishi Electric Consumer Products three times since the dispute began in December 2017, urging the company to reinstate and call back the locked-out workers, but has received no response.
"Mitsubishi Electric, as an official partner of the Olympic and Paralympic Games Tokyo 2020, has a responsibility to intervene and stop the violation of workers' rights at its Thai subsidiary, and immediately end acts of intimidation and harassment aimed at weakening the power of the union," says IndustriALL general secretary, Valter Sanches. "We expect the Tokyo Organising Committee of the Olympic and Paralympic Games to develop an appropriate solution with Mitsubishi to end the contravention of the fundamental principles of the Sourcing Code at Mitsubishi Electric Consumer Products in Thailand.
"IndustriALL wishes the Olympic and Paralympic Games Tokyo 2020 to be a real celebration of global diversity, tolerance and peace, that also reward real champions of corporate social responsibility and respect for workers' rights."