26 November, 2019IndustriALL Global Union has renewed and reinforced its global framework agreement (GFA) with Siemens Gamesa, a world leader in wind turbine manufacturing.
The new agreement, signed on 25 November, covers 23,000 Siemens Gamesa workers around the world and strengthens the company's commitment to human rights, the environment and sustainable jobs.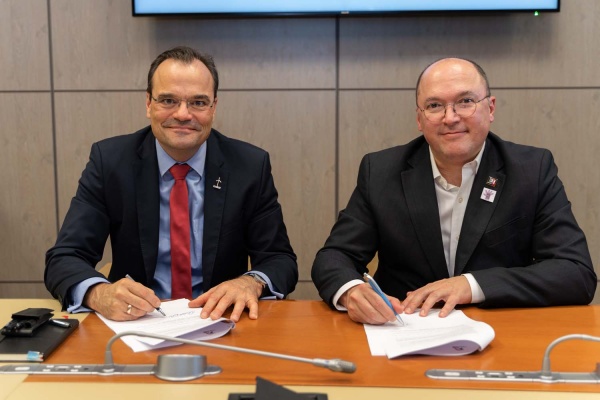 The new GFA includes some important improvements from the original agreement signed with Gamesa in 2015. These include:
Respect for the new ILO Convention 190 on violence and harassment at work
A commitment to favour direct employment on the basis of permanent work contracts
Support for the principle of a Just Transition towards environmentally sustainable economies and companies in line with ILO guidelines
Ensured life-long learning and training programmes for employees
Stronger demands on suppliers and contractors on the rights of workers in their supply chain, particularly concerning health and safety
A plan for due diligence based on OECD recommendations
IndustriALL, trade union representatives and management at Siemens Gamesa group will jointly oversee the effective implementation of the agreement, and a series of local committees will be set up to allow for this process.
"We are pleased that today, the International Day for the Elimination of Violence against Women, we have signed a strengthened agreement with Siemens Gamesa that includes respect for ILO Convention 190 on ending violence and harassment at work, before it has even been ratified by Spain," said Valter Sanches, IndustriALL general secretary. He added:
"In a first test of the agreement, as the Siemens Gamesa goes through restructuring in Europe, we expect the company to carry it out in a socially responsible manner and in negotiation with the respective trade unions."
Under the agreement, Siemens Gamesa promises to adhere to UN core human rights as well as fundamental labour conventions concerning freedom of association and collective bargaining, forced labour, child labour and exploitation, and discrimination.
The group also treats unions positively and commits to constructively cooperate with workers and their representatives.
Siemens Wind Power and Gamesa concluded the merger of their wind power businesses in April 2017 providing onshore and offshore services. The united company is based in Zamudio, Spain, and has a presence in over 90 countries.
The 2019 GFA was signed by Siemens Gamesa CEO, Markus Tacke, and Valter Sanches from IndustriALL Global Union.